Home
Tunnel Boring Machines arriving
The first of the Metro Tunnel's four Tunnel Boring Machines (TBMs) has arrived in Melbourne and will soon begin tunnelling deep beneath the city.
Each custom-built TBM for the Metro Tunnel is 120 metres long, weighs more than 1,100 tonnes with a diameter of 7.28 metres, and is specifically designed to bore through Melbourne's unique ground conditions.
The second Metro Tunnel TBM is making its way across the sea and you can track its journey.
Have your say
We are asking you to have their say on draft development plans for the tunnel entrances at South Yarra and Kensington, as well as works at West Footscray Station.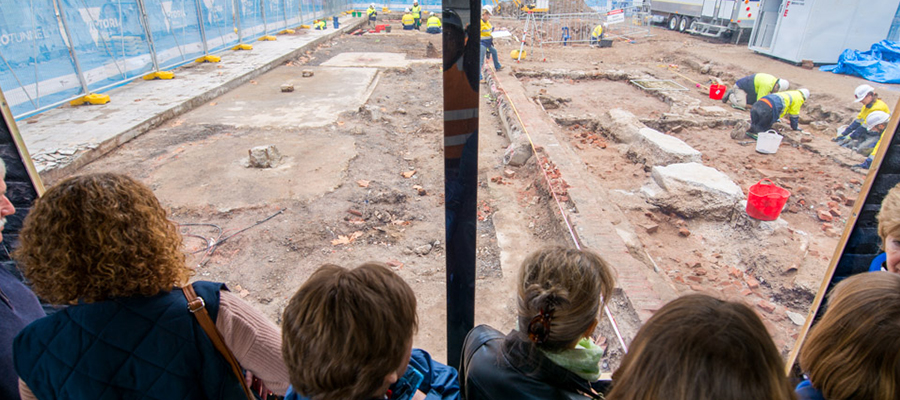 Archaeological digs
The state's biggest ever archaeological investigation are finishing up in Melbourne's CBD.
Buses replacing trains
From 23-25 February, buses will replace trains each night on the Sunbury, Werribee and Williamstown lines.
Excavation underway in Domain
Following extensive preparations over the past 18 months, excavation of Anzac Station is ramping up on St Kilda Road.
Introducing our TBM names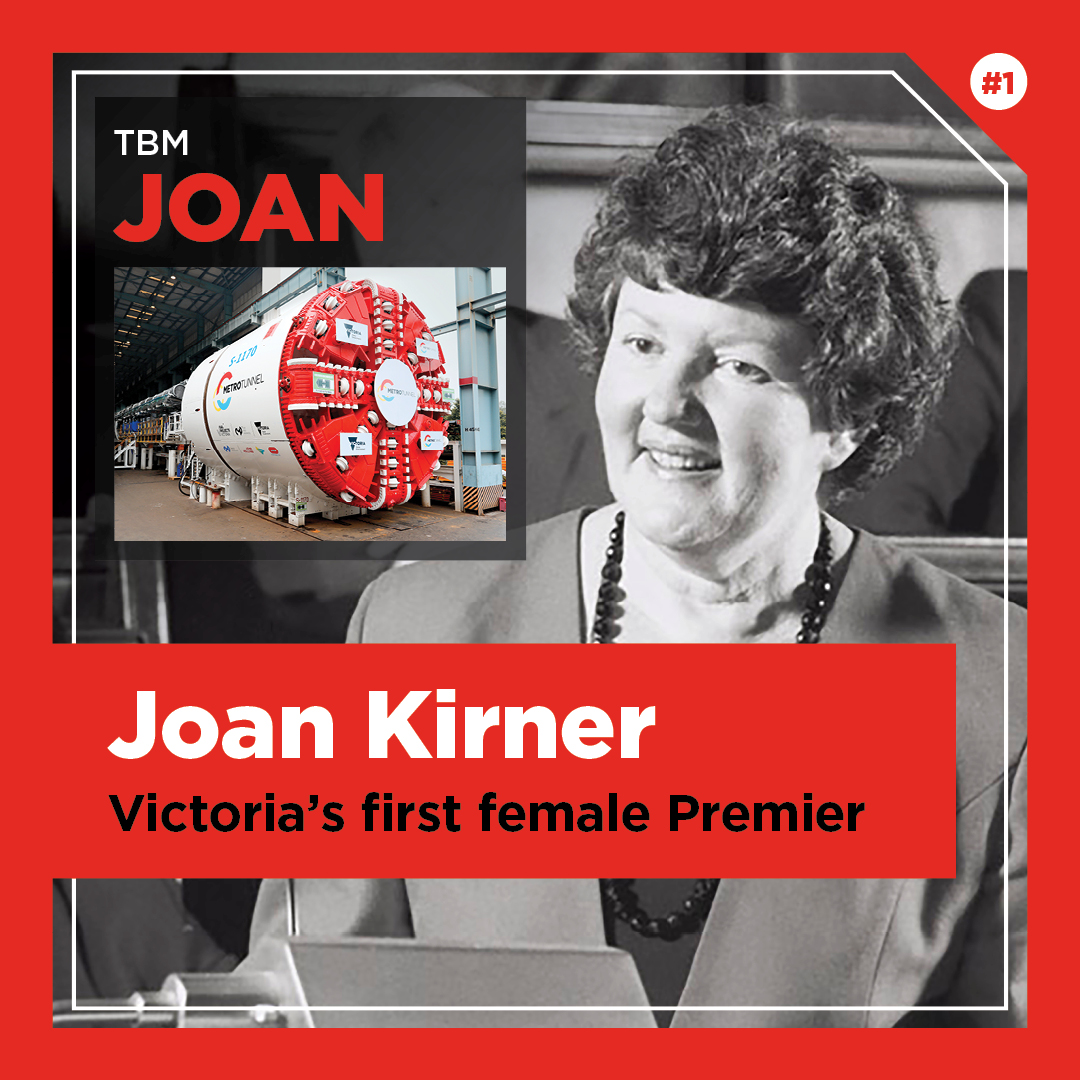 Joan
Joan Kirner was the first female Premier of Victoria (serving from 1990 to 1992) as a member of the Labor Party. She was MP for Williamstown, and while Education Minister her reforms included pioneering the Victorian Certificate of Education (VCE).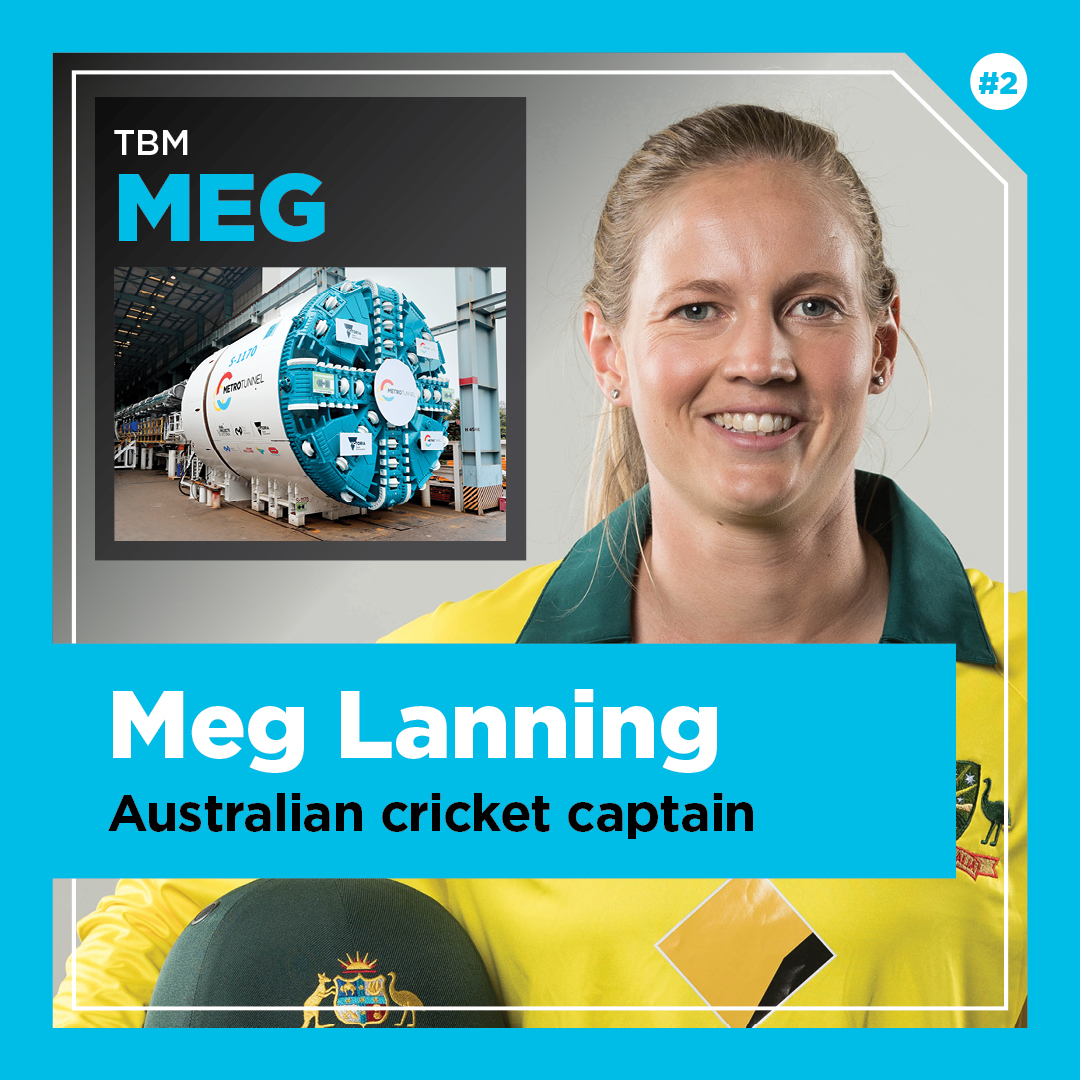 Meg
Meg Lanning captains the Australian women's national team and the Victorian Spirit. She holds the record for the most centuries in women's one-day internationals and was the youngest Australian (male or female) to score an international 100, when she was 18.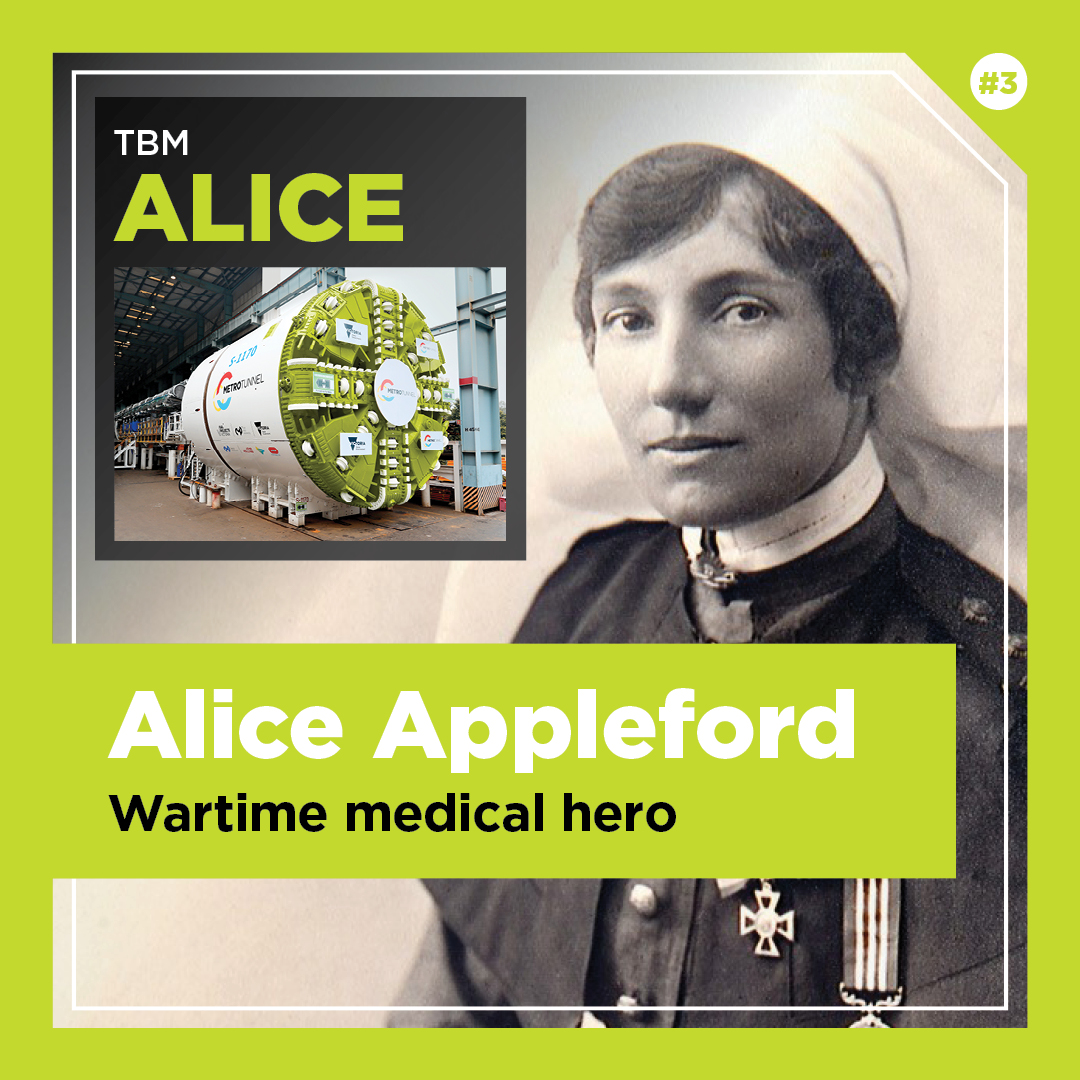 Alice
Alice Appleford was an Australian civilian and military nurse who took part in both World Wars. During the First World War she served in hospitals in Egypt and France and was one of only seven Australian nurses decorated with the Military Medal for Gallantry.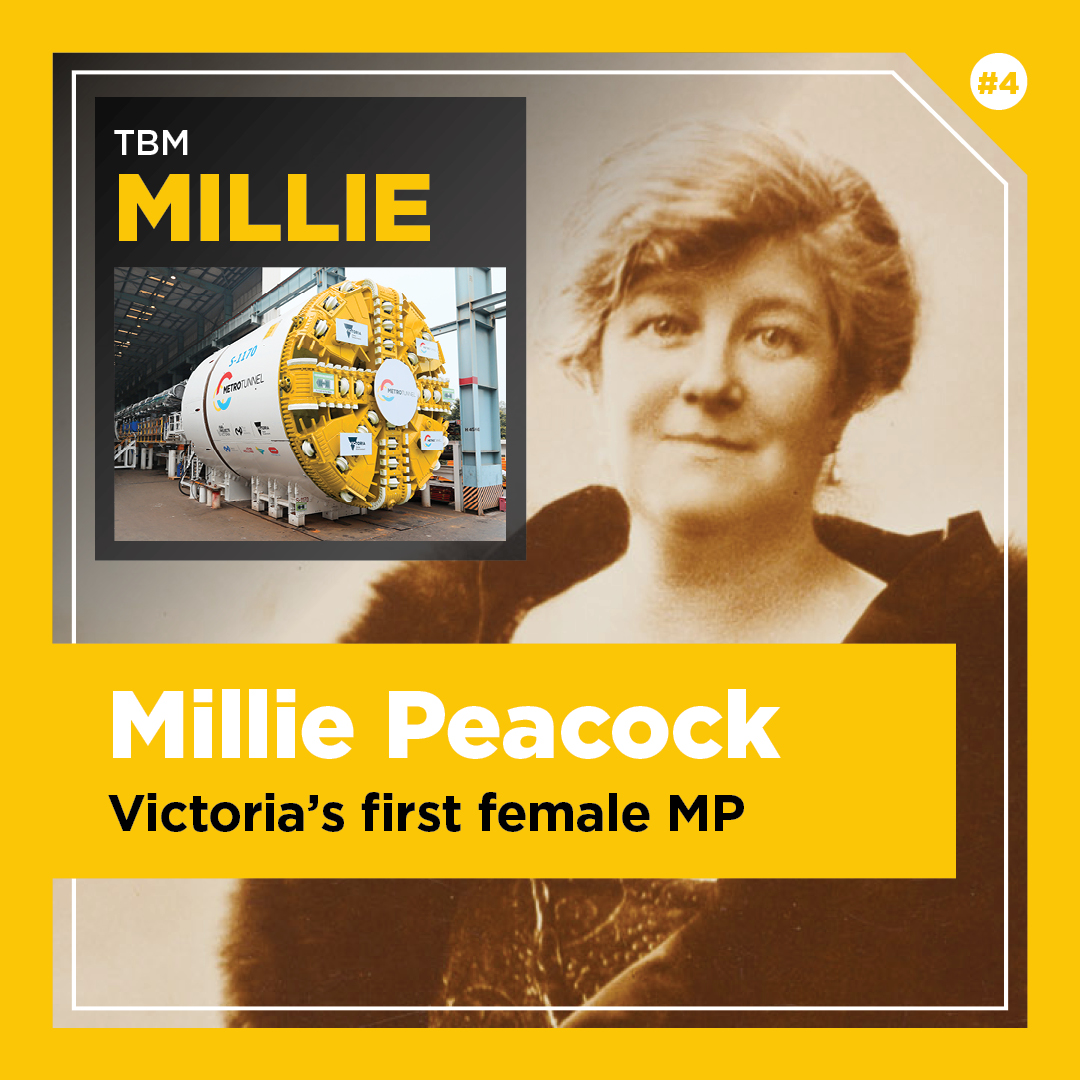 Millie
Millie Peacock was married to three-time Premier of Victoria Sir Alexander Peacock. After his death in 1933, she won the by-election to succeed him and became the first woman elected to the Parliament of Victoria.
Travel time savings across Victoria
Benefits for:

Select a train line:
Alamein Line
Belgrave / Lilydale Lines
Craigieburn Line
Cranbourne / Pakenham Lines
Frankston Line
Glen Waverley Line
Hurstbridge Line
Sandringham Line
South Morang Line
Sunbury Line
Upfield Line
Werribee / Williamstown Lines
Ballarat Line
Bendigo Line
Geelong / Warrnambool Lines
Gippsland Line
North-East Corridor
Get in touch
Call 1800 105 105
Interpreter Line: 03 9280 0700