Home
The Metro Tunnel will bring more trains to your suburb and reduce travel times by running the busy Cranbourne, Pakenham and Sunbury lines through a new tunnel.
Construction on large-scale public infrastructure projects is critical and is continuing with COVIDsafe Plans in place on all project sites across Victoria.
To stay informed about works taking place at each of our sites, make sure you are subscribed to our work updates.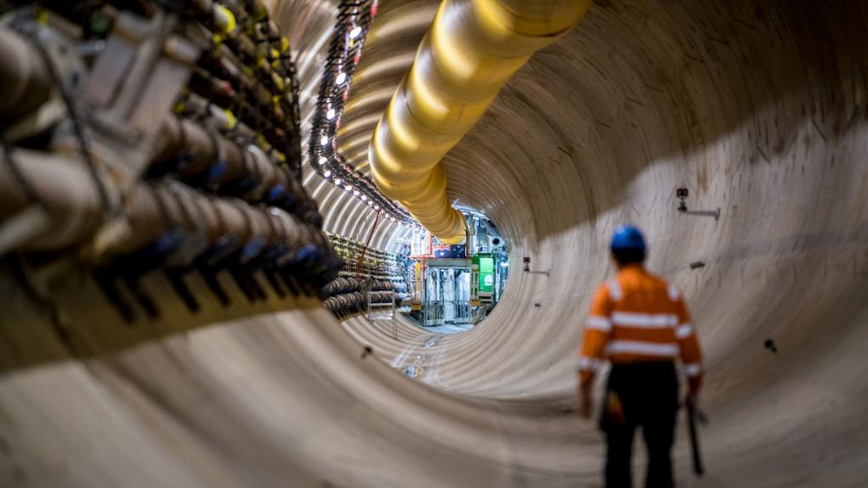 Tunnelling progress
All four of our tunnel boring machines are launched and tunnelling. Track their progress.
TBM Meg relaunches towards State Library Station site
Following the relaunch of tunnel boring machine (TBM) Joan, TBM Meg is now on its way from Parkville to State Library.
Celebrating Melbourne Fashion Week and Melbourne Music Week
Watch fashion designer Nixi Killick's bright designs come to life in the city using an augmented reality app on your phone.
Metro Tunnel to maximise airport access
Running Melbourne Airport Rail services through the Metro Tunnel will provide easy and seamless access for passengers on the metropolitan and regional network.
Works over summer as part of Victoria's Big Build
Project overview
The Metro Tunnel will create a new end-to-end rail line from Sunbury in the west to Cranbourne/Pakenham in the south-east, with high capacity trains and five new underground stations.
The Metro Tunnel will create capacity on the network to enable more than a half a million additional passengers per week across Melbourne's train network to use the rail system during the peak periods.
Learn more about the project.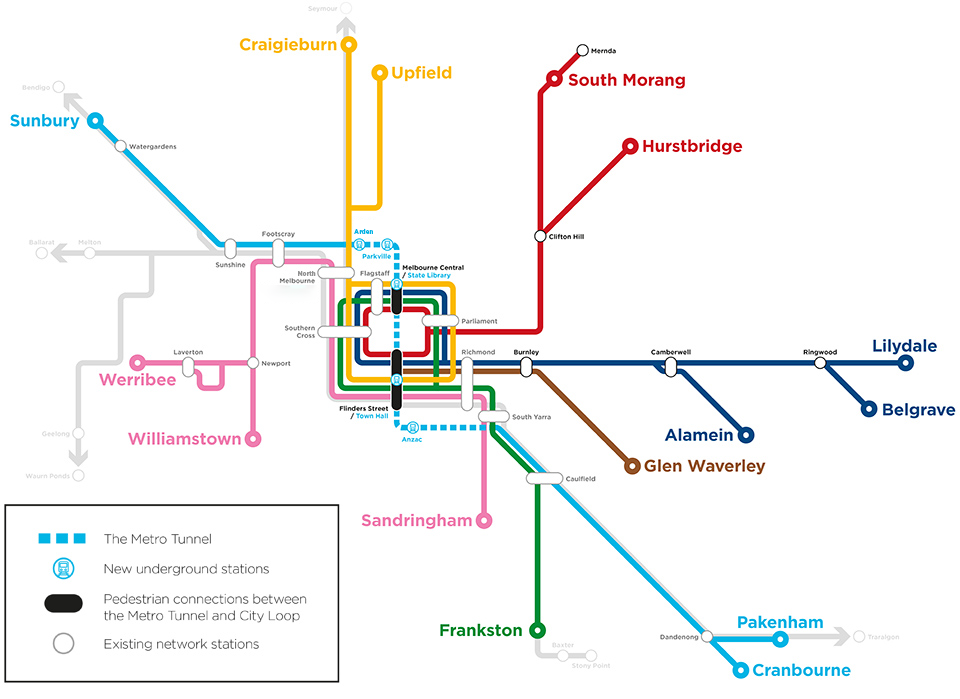 Social media
Stay informed