Archaeological process
Work has started to prepare for the massive archaeological dig that will uncover some of the city's earliest history previously sealed below the surface.
Preparations for the big dig include initial archaeological assessments of ground conditions to determine the digging approach and predict what might be found below ground.
Work will soon get underway across seven sites in the CBD, with digs at a further three sites on Little La Trobe Street also expected to start later this year.
Archaeologists and historians expect to find a large collection of artefacts at each site dating back more than 180 years, when John Batman first settled Melbourne.
Uncovered artefacts will be cleaned and analysed to better understand how Melbourne's early settlers lived and how Melbourne has developed into the city it has become.
There will also be opportunities for community members to participate in the dig.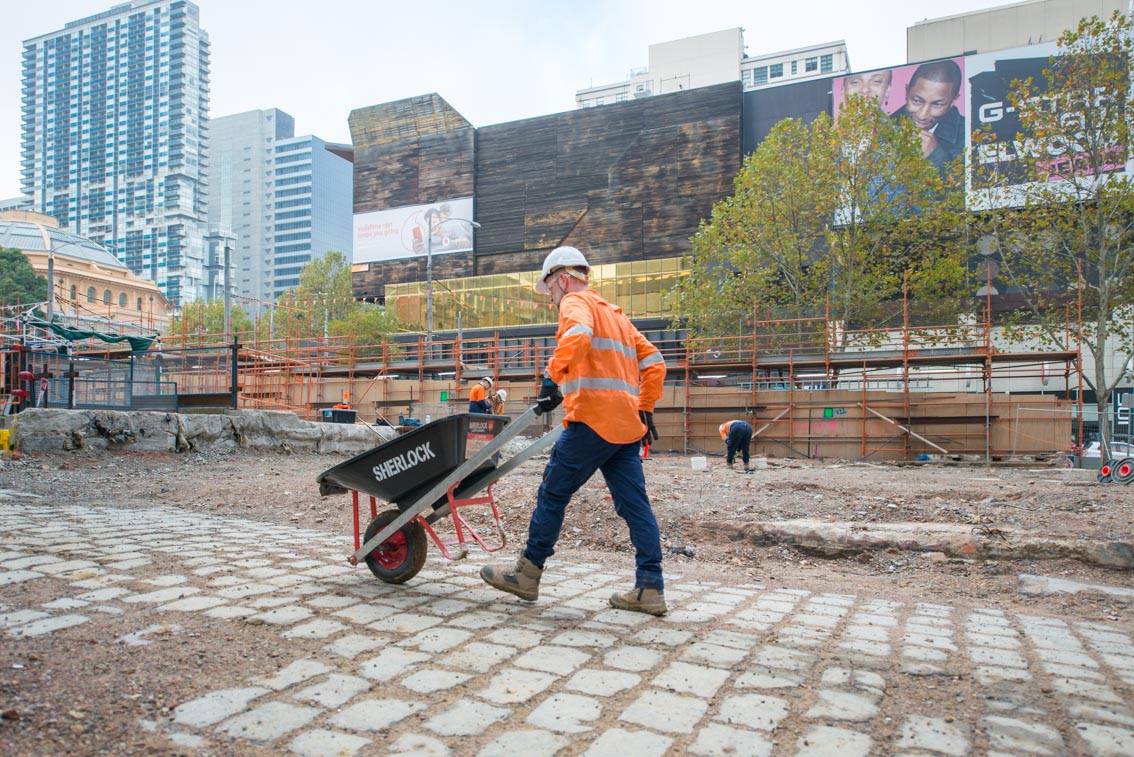 More information about Archaeology