Artist pool
The Artist Pool is a database used to identify suitable creatives and artists for future Metro Tunnel Creative Program commissions for temporary art opportunities, interpretation pieces and activations.
About the Artist Pool
The Artist Pool will be one of the primary methods for inviting artists to apply for future Metro Tunnel Creative Program opportunities from June 2020 to December 2022 and potentially beyond.
The Metro Tunnel Creative Program will use the Artist Pool to find skilled creative practitioners for various types of temporary creative opportunities, including:
Hoarding artworks
Painted murals
Graphic and creative signage and wayfinding
2D and 3D site activations and installations
Pop up events and performances
Written pieces for online and other publishing
Photographic artworks and photographic documentation of projects.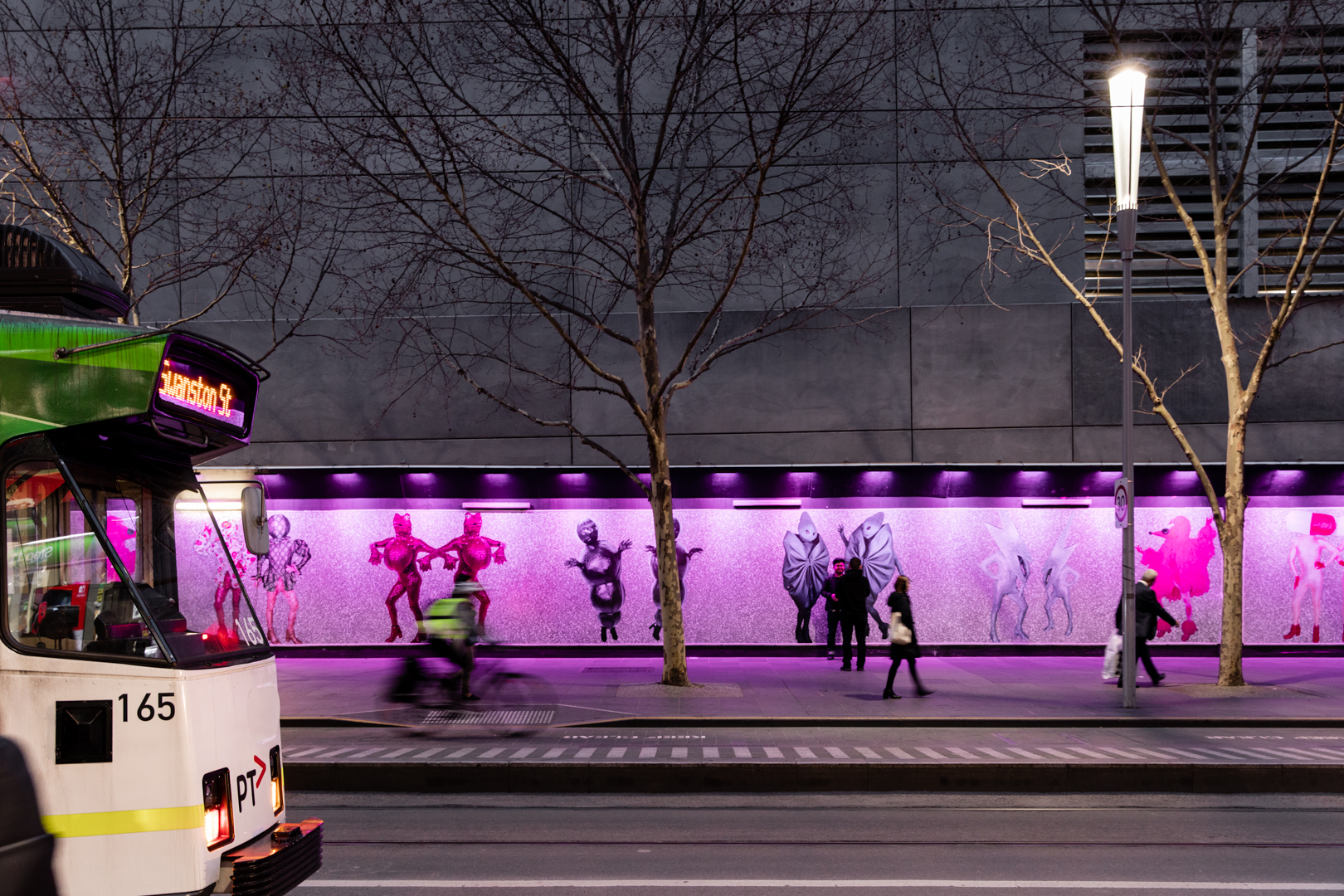 'Wrap your troubles in dreams' by Will & Garret Huxley, photographed by Charlie Kinross
Registration
Registrations for the Artist Pool have now closed.
We will open the pool for registrations again in 2021.
To find out about other art projects from Rail Projects Victoria, subscribe to the Art of Rail newsletter.