Cultural programming
Koorie Heritage Trust
The Metro Tunnel Creative Program is a proud sponsor of the Koorie Heritage Trust.
At the Koorie Art Show awards this month, the winner of the Metro Tunnel Creative Program 2D award was Wergaia/Wemba Wemba artist Kelly Koumalatsos with To cover over with possum blanket.
Manager of Architecture and Design from Rail Projects Victoria, Ewan McLean presented the award to Kelly whose work will feature on a Metro Tunnel hoarding in 2019.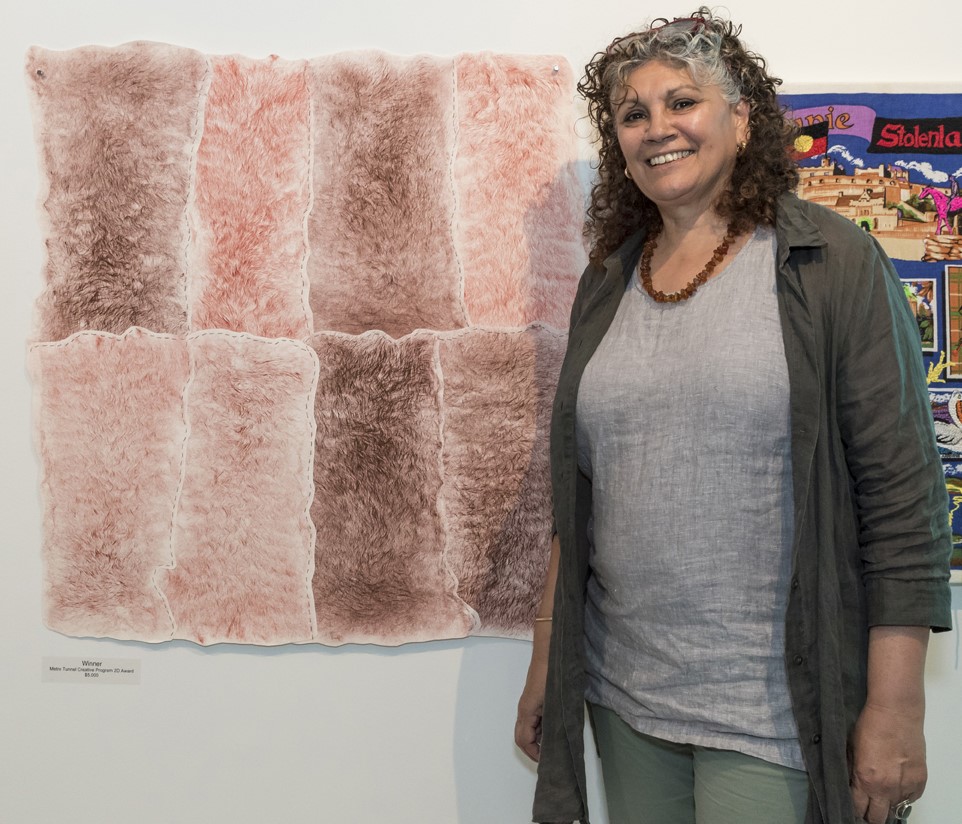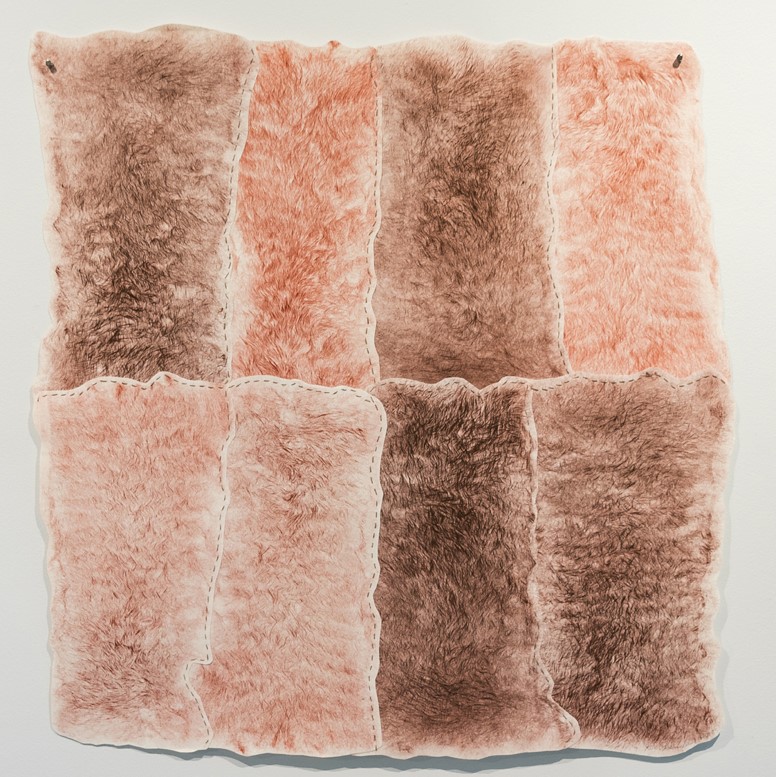 Image credit: Kelly Koumalatsos (Wergaia / Wemba Wemba) Benim Wile. To Cover over with possum blanket. Wergaia., 2018. print making ink on paper with linen thread. Winner of the Koorie Art Show 2018 Metro Tunnel Creative Program 2D Award. Tiffany Garvie Photography.
Tunnel / Vision
In November 2018, the Metro Tunnel Creative Program arranged access to construction sites so that local musician Bonnie Mercer and Sound Engineer Lisa Rae Bartolomei could record the noises of piling and excavation.
The end result was a two-hour performance as part of Melbourne Music Week held in The Cube at ACMI. The Tunnel / Vision experience started with an ambient soundscape while multi-media graphics were displayed on the walls of the room that were designed by local digital artists Sar Ruddenklau and Simon Burgin. The graphics were programmed to respond to the noise and a microphone in the room proved popular with children shouted and clapped into it in order to make the graphics on the walls change shape.
The second half of the performance featured Bonnie playing experimental rock guitar with Tom Carlyon from Melbourne band Time for Dreams.
Tunnel / Vision provided an innovative way of interpreting the Metro Tunnel project – taking the sounds and reinventing them for a new audience.