Weekdays: NOLA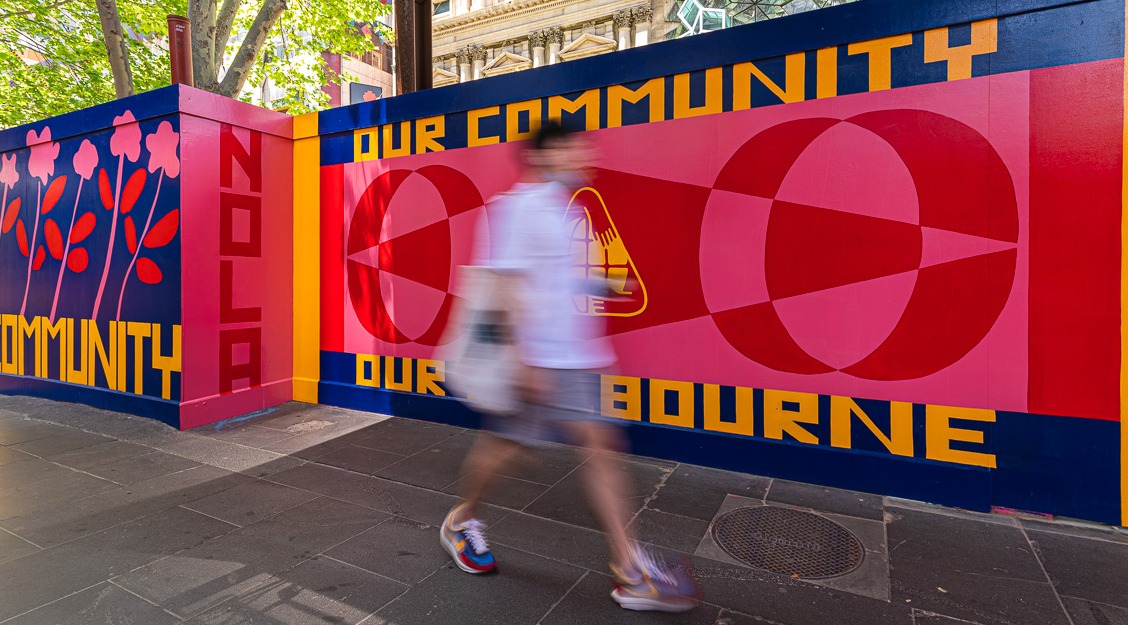 About the artist
We spoke with Todd Vanneste of Weekdays to learn more about the design studio's creative process.
Tell us about Weekdays – how did it start and who's involved?
I started Weekdays eight years ago. It started out as a solo practice after I'd done a few years of designing in-house and found I wanted to work on projects I was interested in. The Weekdays team has grown to a core team of five with a collective of others that get involved where suited.
What's your design / work philosophy?
My overall philosophy is to relax and enjoy. Work-wise, I'm inspired by the timeless design we pull from the past and reinterpret for a contemporary setting, like we've done for this project.
What was the inspiration behind the design for the NOLA hoardings for Metro Tunnel?
We pulled a lot of inspiration from the urban landscape – manmade and organic – to graphically reinterpret our environment. We looked at themes around transport, signage, nature and positive thought. Through designing the artwork we ended up creating our own visual language from wording, images, icons, shapes and gestures.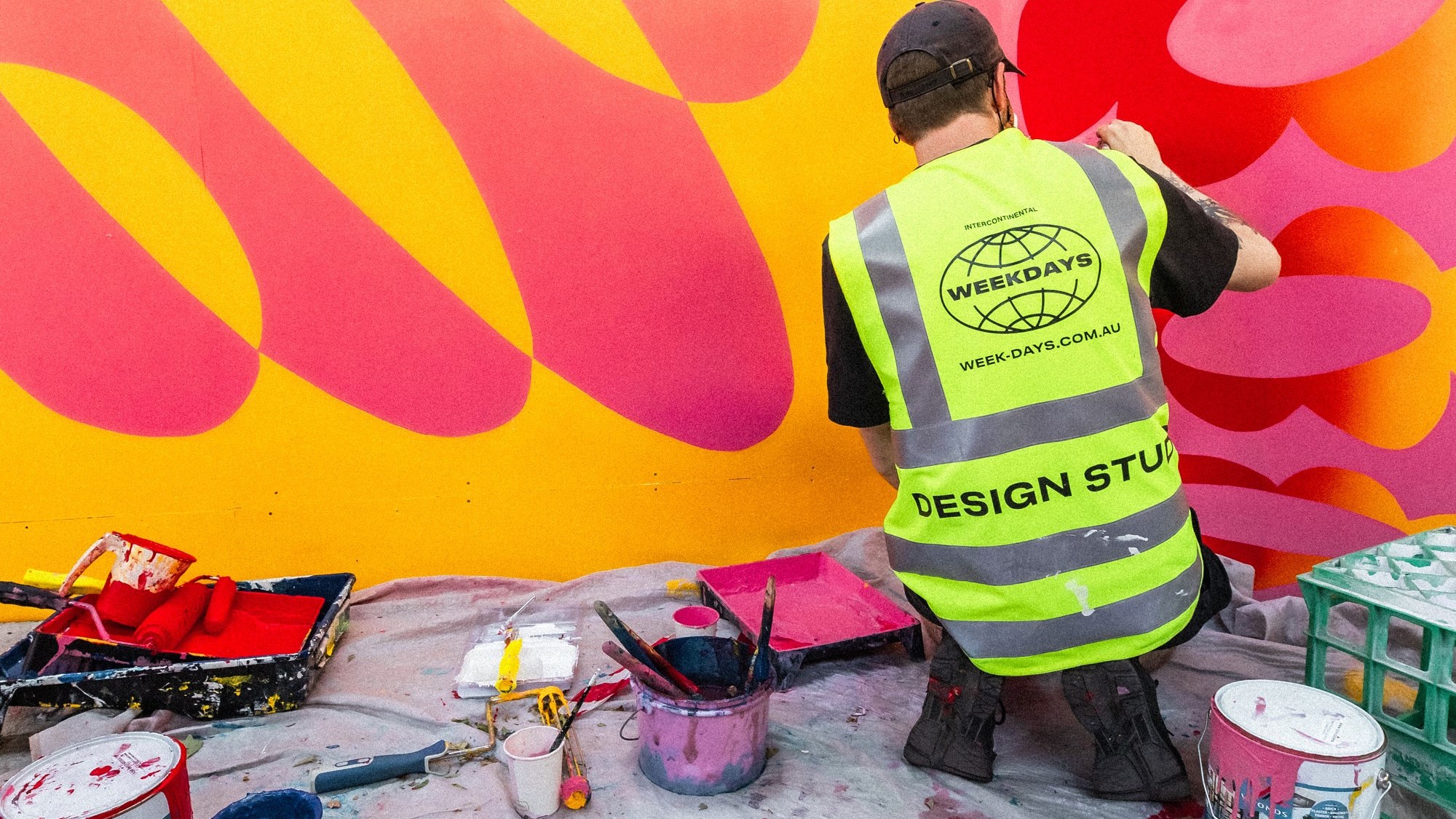 One of the construction hoardings your team has painted surrounds a concrete pump. What was your solution to making something functional and industrial look amazing?
The area has become almost like its own little tunnel world, as when you walk past the hoarding you are surrounded by the artwork. Our intention was to have it feel like its own little world that you have to enter and exit, with the construction being completely secondary as you pass through this visual portal.
How do you think passers-by will respond to these artworks?
I hope visitors don't take on too much of a direct response but more of subliminal colour and visual imprint response in the back of their consciousness – more of a colour exposure for a brief moment than a direct response to the messaging.
If these designs had their own Spotify playlist, what would be on it?
Intergalactic by the Beastie Boys and Mulatu Astatke by Tezeta.
What are you looking forward to doing again in the city?
I am most looking forward to the dining experiences the city has to offer. Everything from the fast to the slow in the culinary world of the CBD.