Emma Coulter: spatial deconstruction #23 (resilience)
City Square, February 2021 to present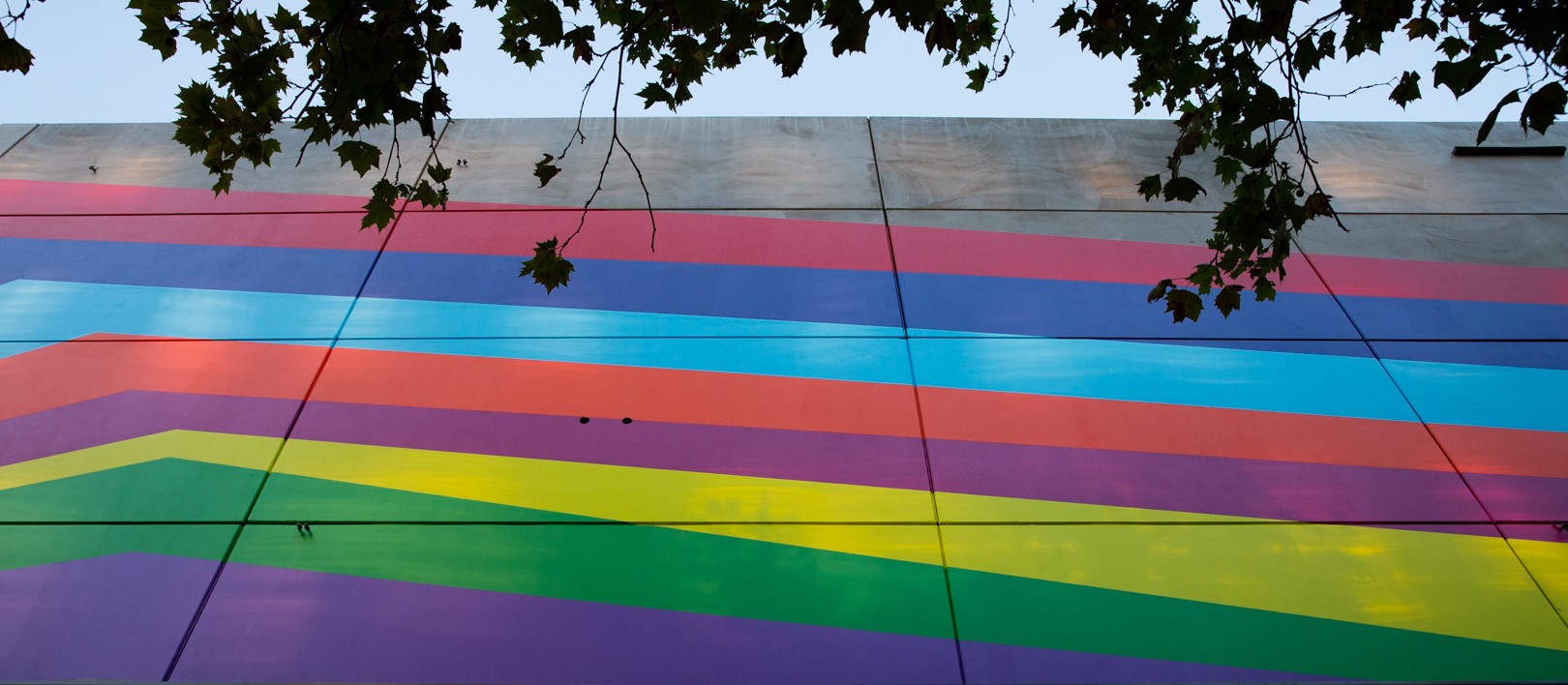 Our acoustic shed at City Square minimises the impacts of noise, light and dust from constructing the Town Hall Station. Situated at one of the CBD's most prominent sites, the shed is around 23 metres wide, 90 metres long and 18 metres high.

The Metro Tunnel Creative Program commissioned Melbourne-based artist Emma Coulter to create an artwork for the outside of the shed. spatial deconstruction #23 (resilience) follows other site-specific installations Emma has delivered in New York, Germany, Sydney, Melbourne, Brisbane, Bendigo and Byron Bay. spatial deconstruction #23 (resilience) is her first large-scale public work in Melbourne and the largest work she has undertaken to date.

"My work is an offering to the people and streetscape of Melbourne, post-COVID-19 lockdown," Emma says.
"This work offers a gesture of resilience, and for this space to be once again a celebrated community place."

Melbourne studio Juddy Roller installed the huge artwork during January and February 2021. The final work wraps around the Swanston Street and Flinders Lane sides of the acoustic shed, and spans more than 100 metres.