John Harvey: Canopy
City Square, January 2021 to present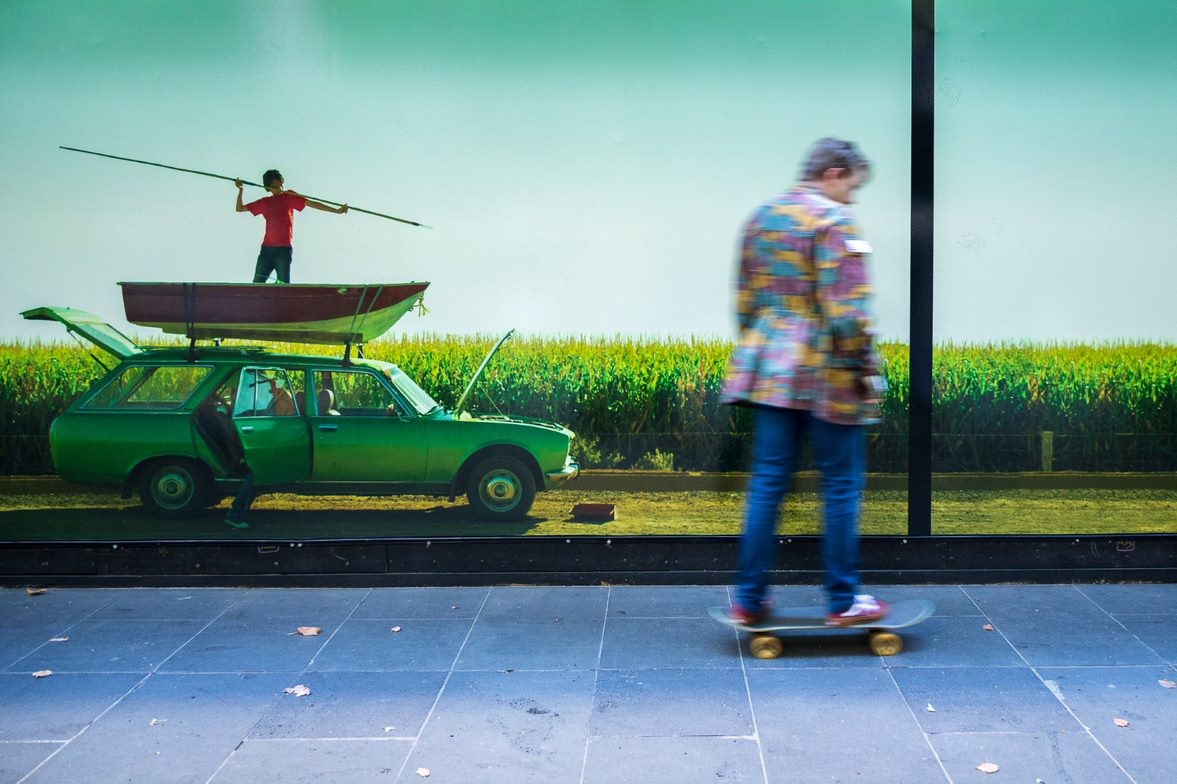 Artist statement
"This is an extract of my work Canopy, a multi-channel video installation at ACMI. These rendered still images invite audiences to slow their minds and experience the work as a meditation with an open spirit and heart amongst the movement of the city. The work contains my home movies along with films I've written and directed."
About the artist
John Harvey (Saibai Island / English) is a storyteller across screen and stage working as a writer, director and producer. He is the creative director of production company Brown Cabs. John collaborated with Torres Strait Islander visual artist Ricardo Idagi on the video element of Idagi's 2011 Telstra New Media Award-winning work Upi mop le – Tail end man.
Canopy at ACMI
John Harvey was commissioned to create a multi-channel installation for the newly refurbished Australian Centre for the Moving Image. The work examines First Peoples' self-representation as an important principle of engagement with the moving image and refutes the history of representing our First People through the lens of the 'white gaze'.
Canopy will be on permanent display at ACMI's centrepiece exhibition, The Story of the Moving Image.
Website: acmi.net.au
Instagram: @acmionline