Education Program
Ideas, opportunities and materials for getting your students engaged in learning more about Victoria's biggest ever public transport project.
The Education Program at Metro Tunnel HQ
Metro Tunnel HQ is closed due to the coronavirus (COVID-19).
The Metro Tunnel and Regional Rail Revival education program activities are also on hold during this time. If you're a school or a community group who was booked in to visit Metro Tunnel HQ, Rail Projects Victoria has contacted you to discuss alternative future arrangements. We are still taking bookings for later in the year but reserve the right to cancel these in line with the latest advice from the Department of Health and Human Services (DHHS).
The safety of our visitors, staff and members of the public is our top priority. We apologise for any inconvenience.
Events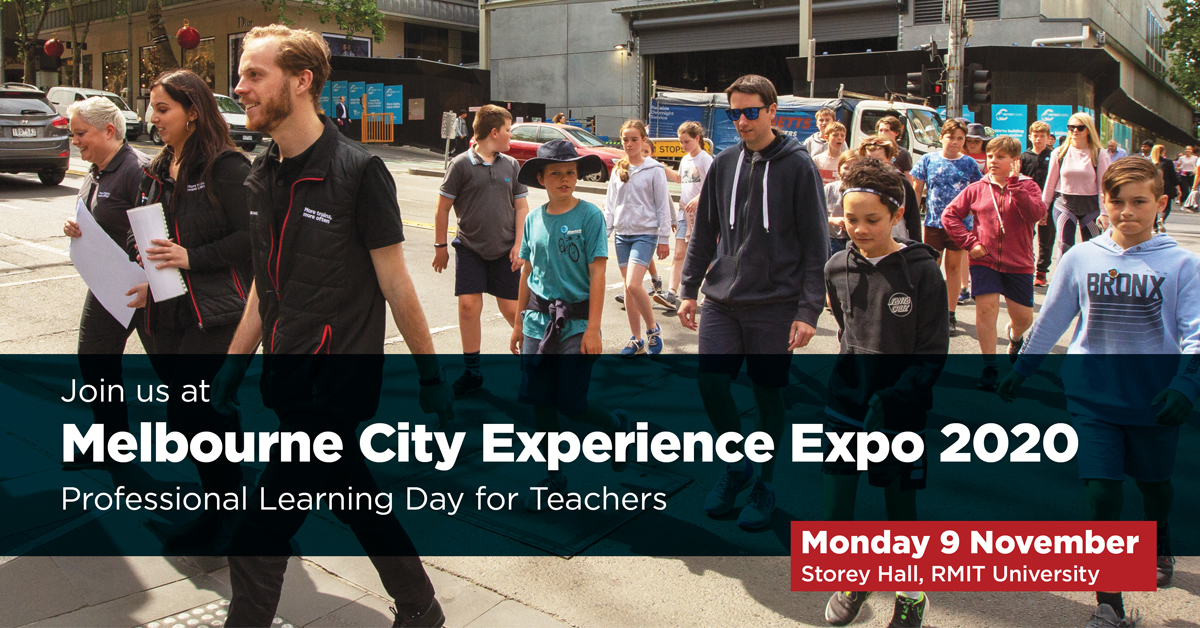 This one-day expo brings together teachers from all over Victoria who are interested in planning a rich city-based experience for their students.
It's a one stop shop for information about more than 25 different organisations, plus planning and safety tips that will help you identify options, target links to learning outcomes and build a purposeful city-based program for your students.
Suitable for all primary and secondary teachers who coordinate city-based programs and camps for their schools.
Classroom activities
Mini Melbourne
Mini Melbourne is a world-first resource brought to life for the Metro Tunnel Education Program. In partnership with the Victorian Department of Education and Training, we have created 600,000m2 of Melbourne's city centre in Minecraft.
Any Minecraft user can download Mini Melbourne for free and start exploring.
The Minecraft: Education Edition version of Mini Melbourne hosts a range of classroom activities, including Metro Tunnel Archaeology Adventure, a multiplayer experience based on excavations at historically significant sites that were cleared as part of early works for the Metro Tunnel Project.
Learn more and start exploring Mini Melbourne and the Metro Tunnel Archaeology Adventure with your class
Station Naming
In 2017 we invited all Victorians to get involved in the once-in-a-generation opportunity to name the Metro Tunnel's new underground stations, but did we get it right?
The Naming our Station brochure (PDF, 782.6 KB) tells the story behind the naming of the five stations. Use it with either the Primary of Secondary School Activity to get your class thinking about "What's in a name?".
Primary school activity
Secondary school activity
Information resources