Take a closer look
Incredible cross-section
Explore the inner workings of the tunnel boring machine. Click on the picture to reveal the fun facts.
Can you find all 15?

Explore the cross section
Crunch time
The diameter of the cutterhead is 7.2 metres. It spins and like an enormous cheese grater shreds rock into gravel and pebbles.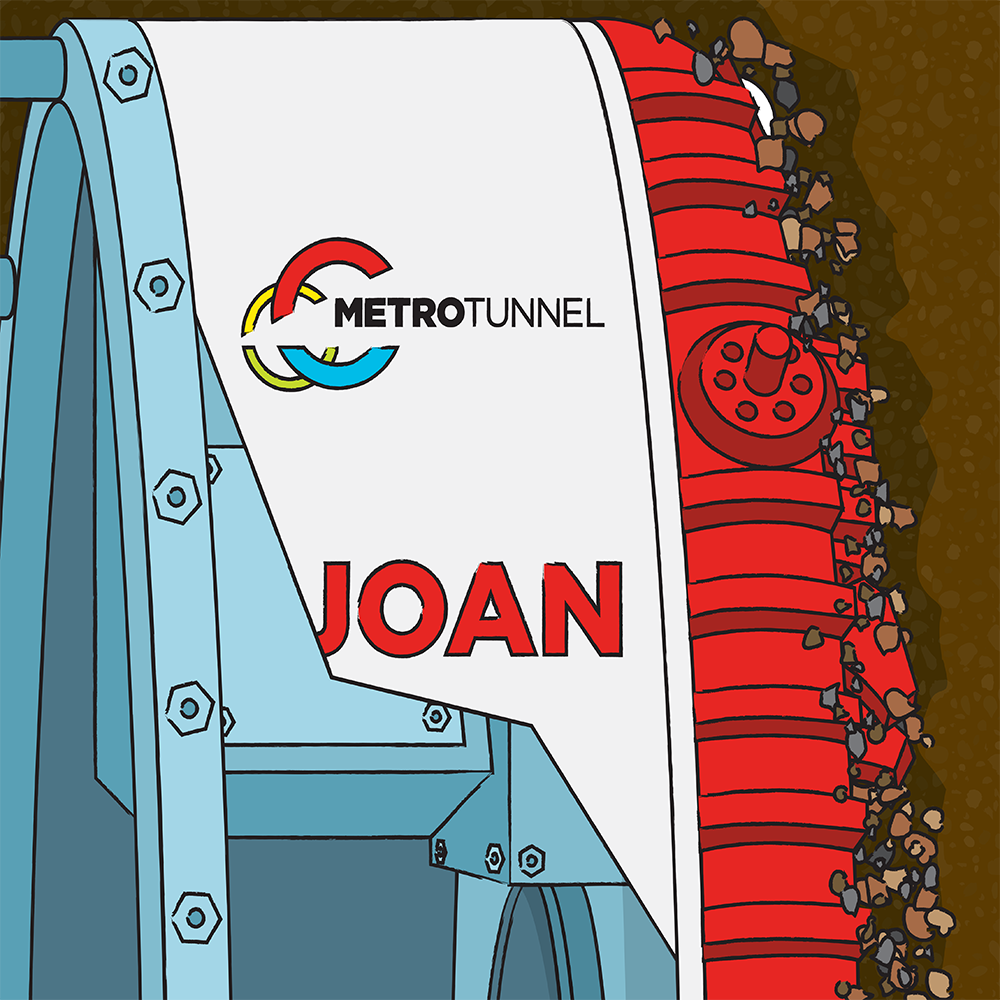 Slip and slide
The shredded rock is mixed with liquid bentonite (a type of clay) to make a slippery slurry that can be pumped to the surface .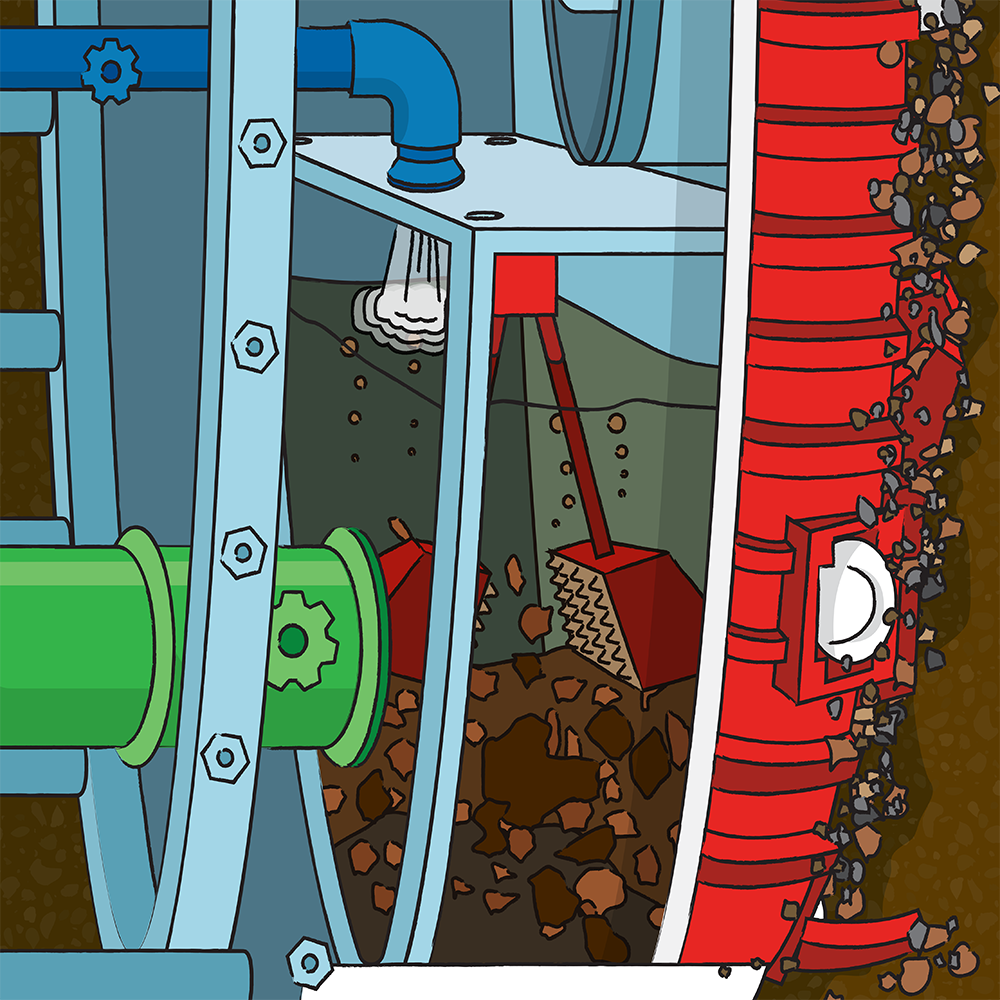 Reuse and recycle
At the surface the bentonite is squeezed out of the slurry and sent back into the TBM to be used again. The dry cakes of dug up material are removed by truck.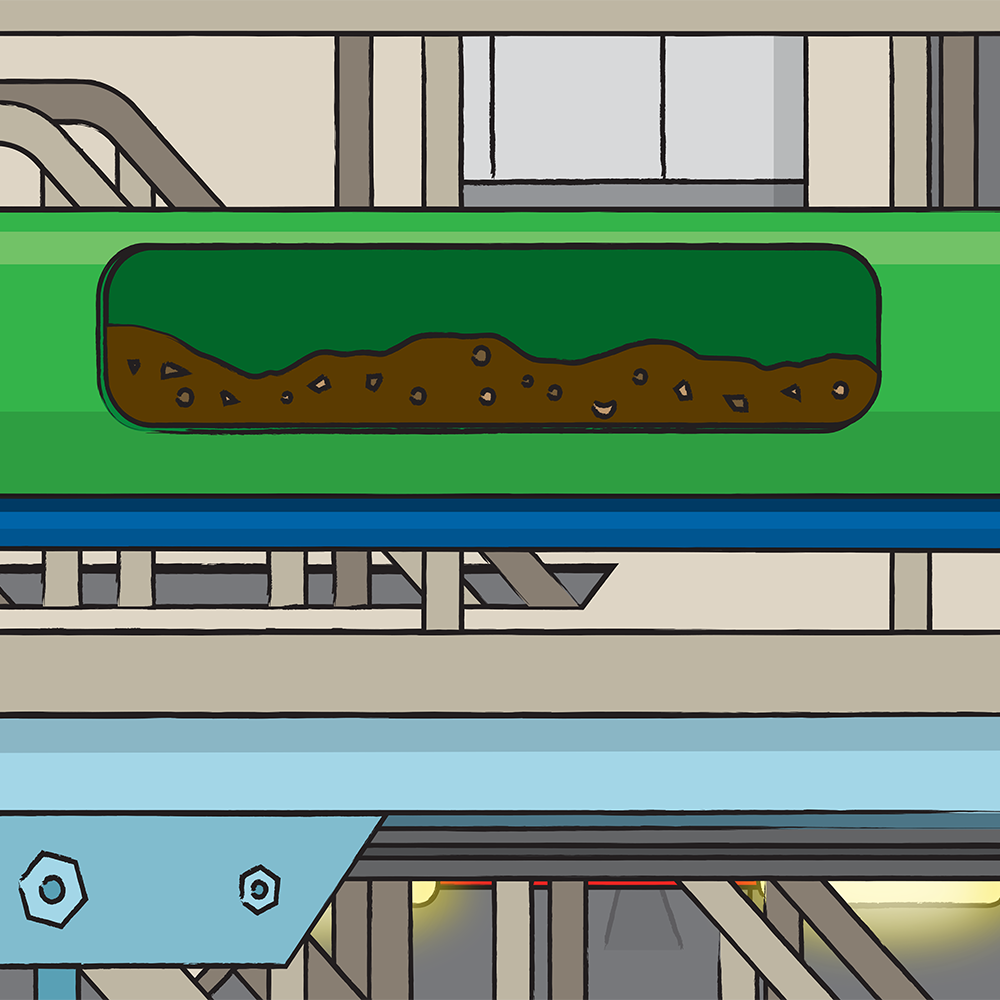 How much dirt will be removed?
1.6 million tonnes of dirt will come out of the tunnels (that would be enough to fill the MCG right to the top with a peak - just like a giant ice cream cup!).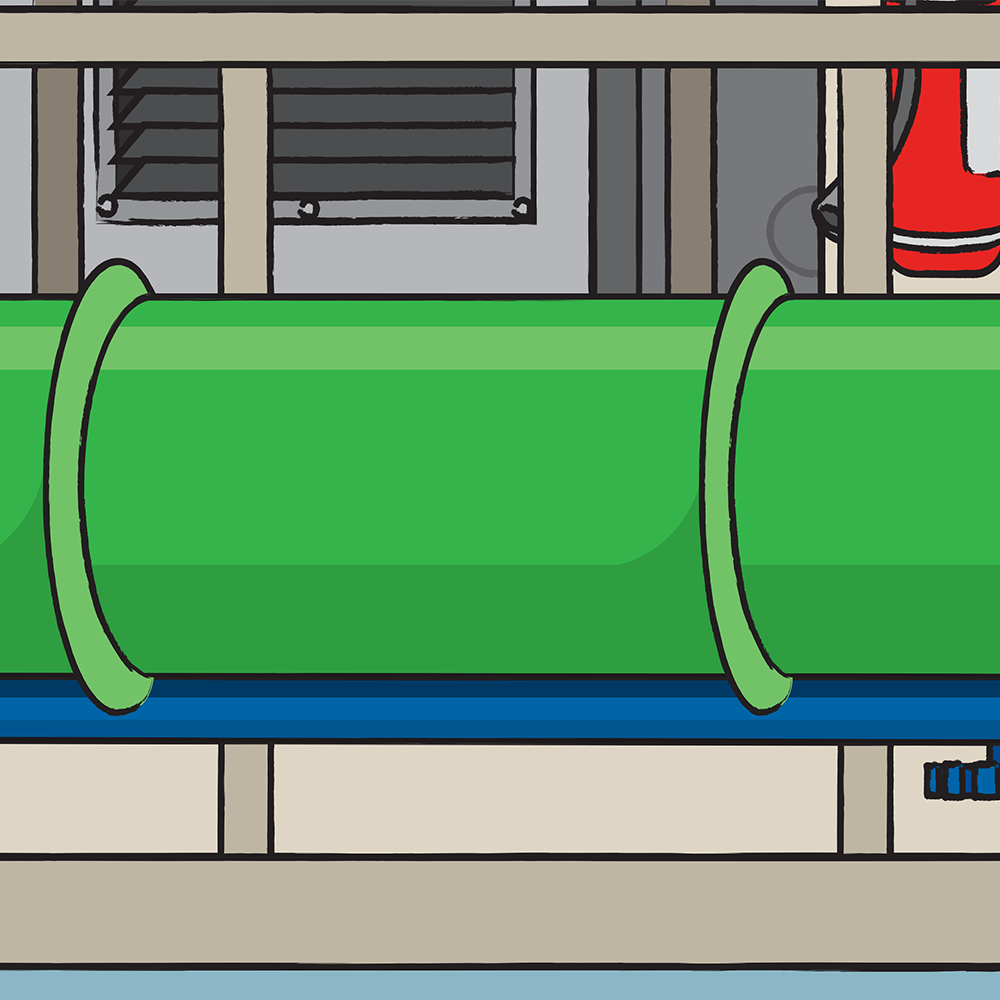 Lord of the rings
The TBM digs 1.7 metres then stops to line the tunnel. Robotic arms lift six concrete segments into place to form a ring.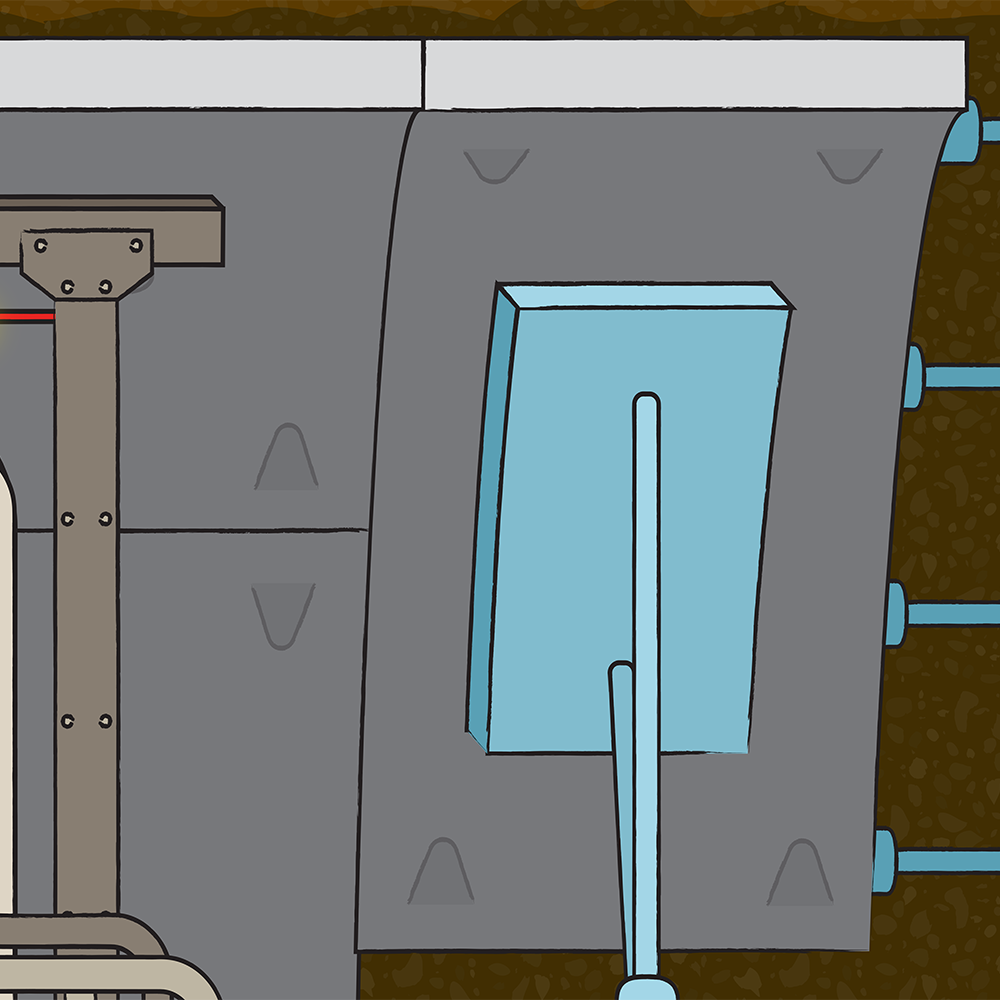 How many concrete rings?
A total of 9370 rings will be installed.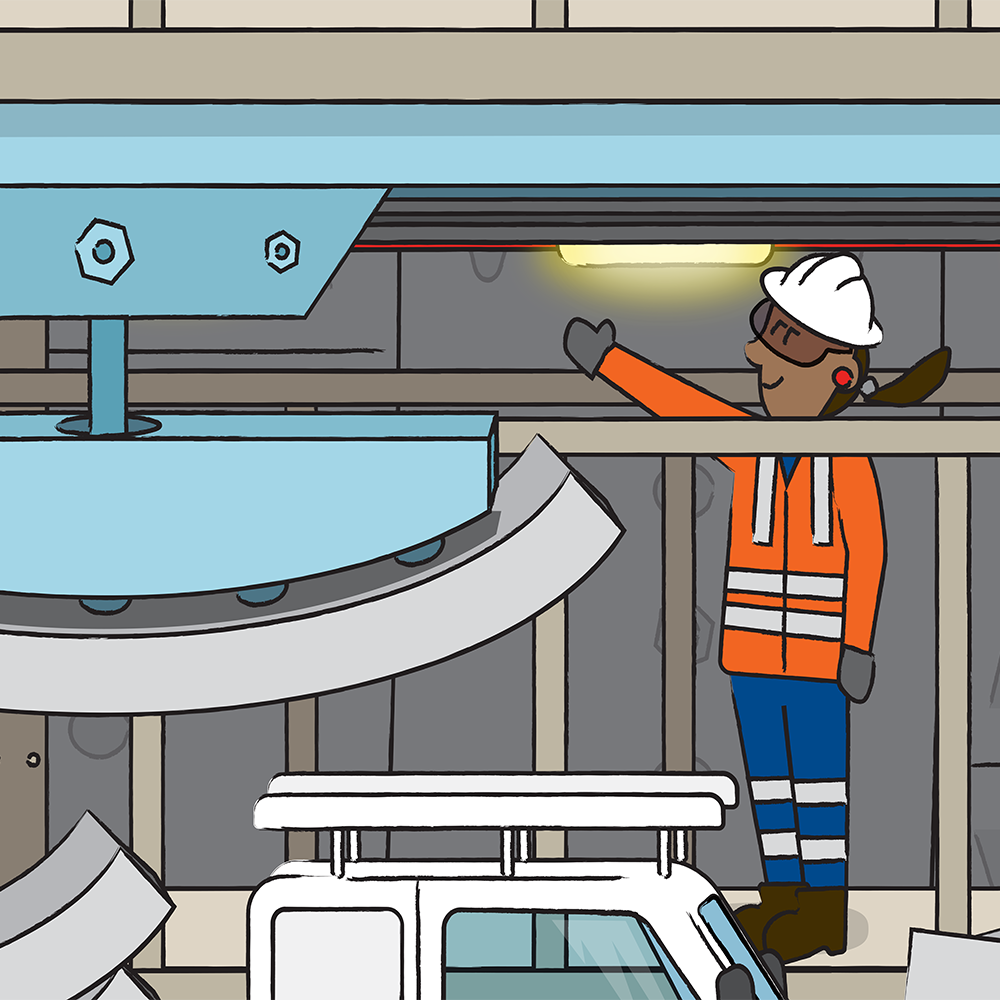 Heave ho!
The tunnel lining segments weigh up to 3 tonnes each. They arrive on a special vehicle and are fed along a conveyer belt to the front of the TBM.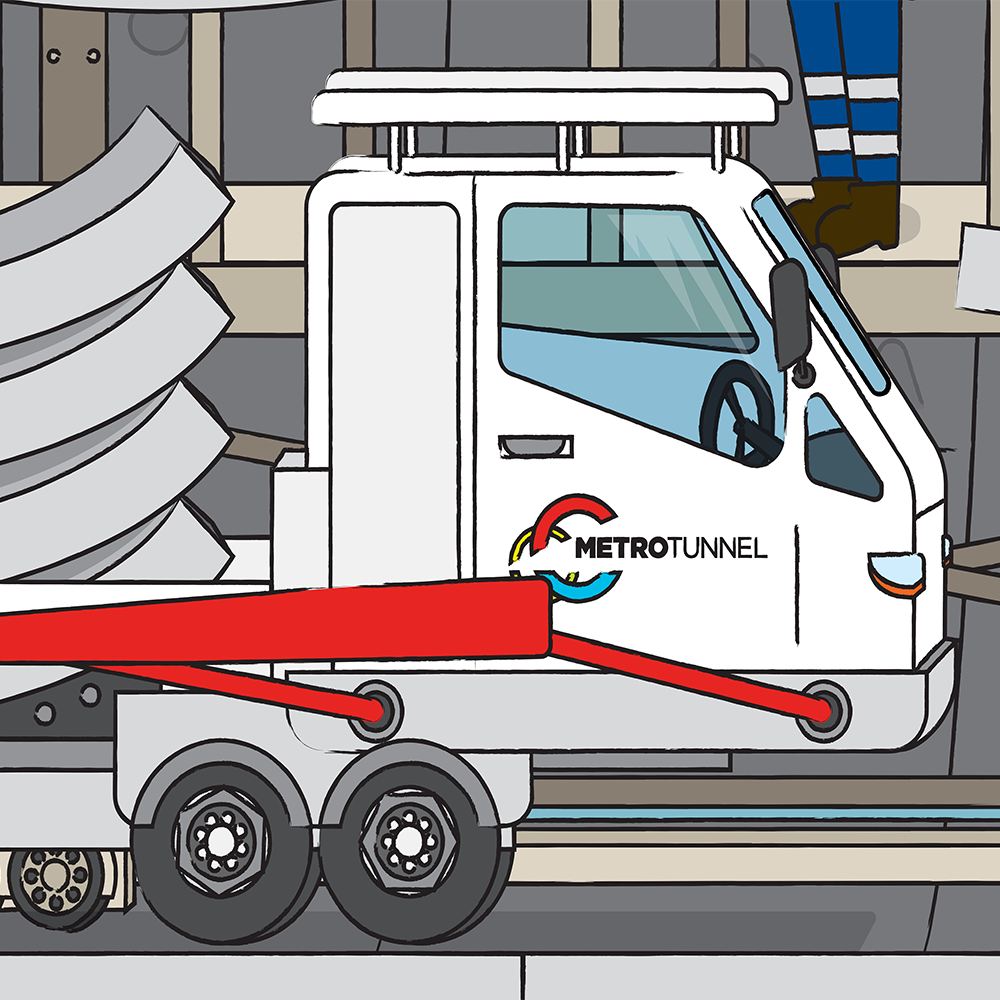 How many concrete segments?
56,220 concrete segments will be used to line the tunnels.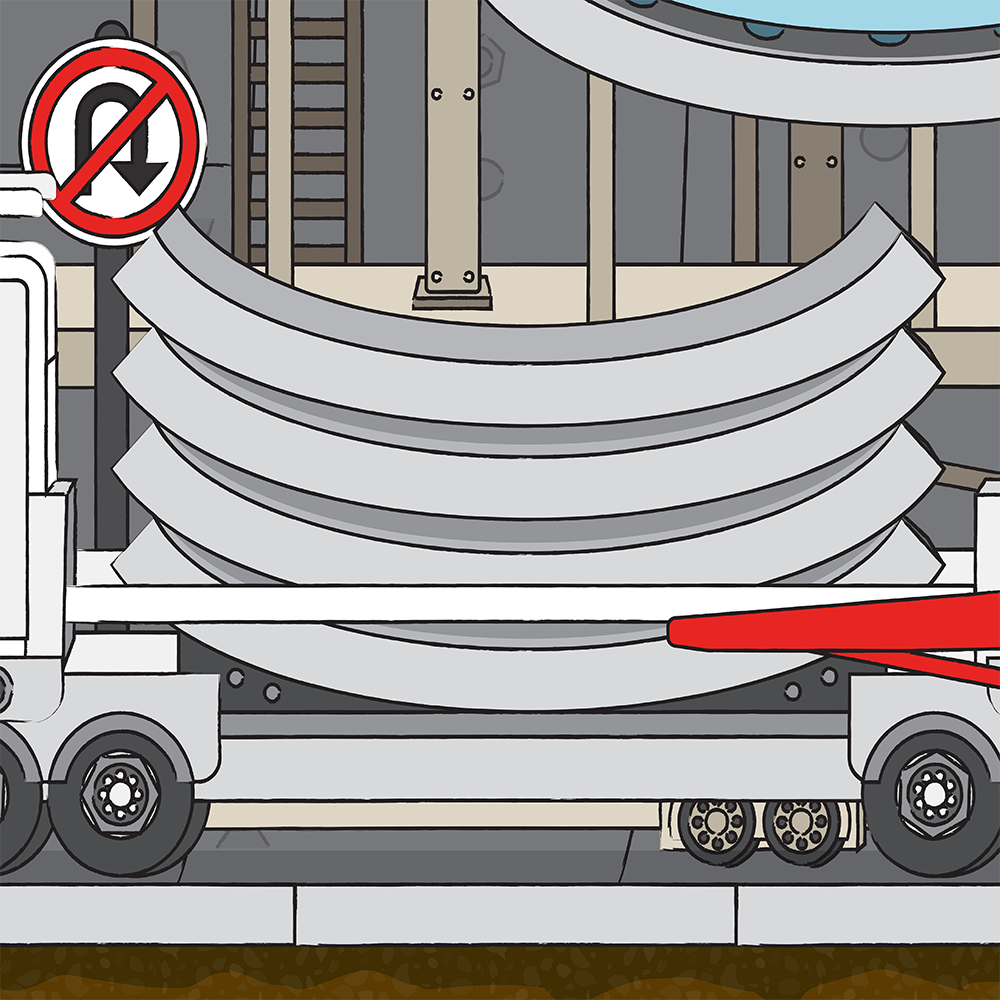 Lift off!
The TBM uses hydraulic thrust rams to push itself off the new ring section and starts tunnelling again.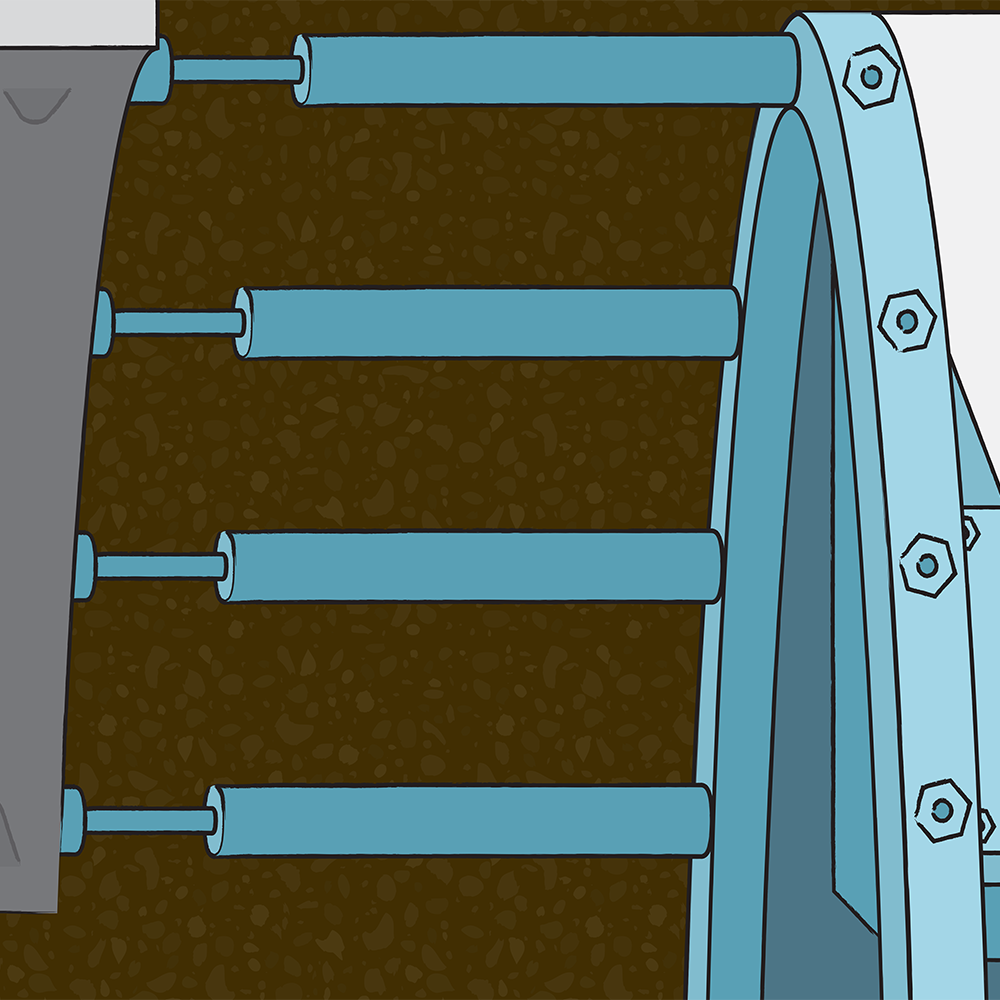 Power to dig & build
Our TBMs are electric. Power cords unwind as the machine moves forward. They connect to a substation above ground.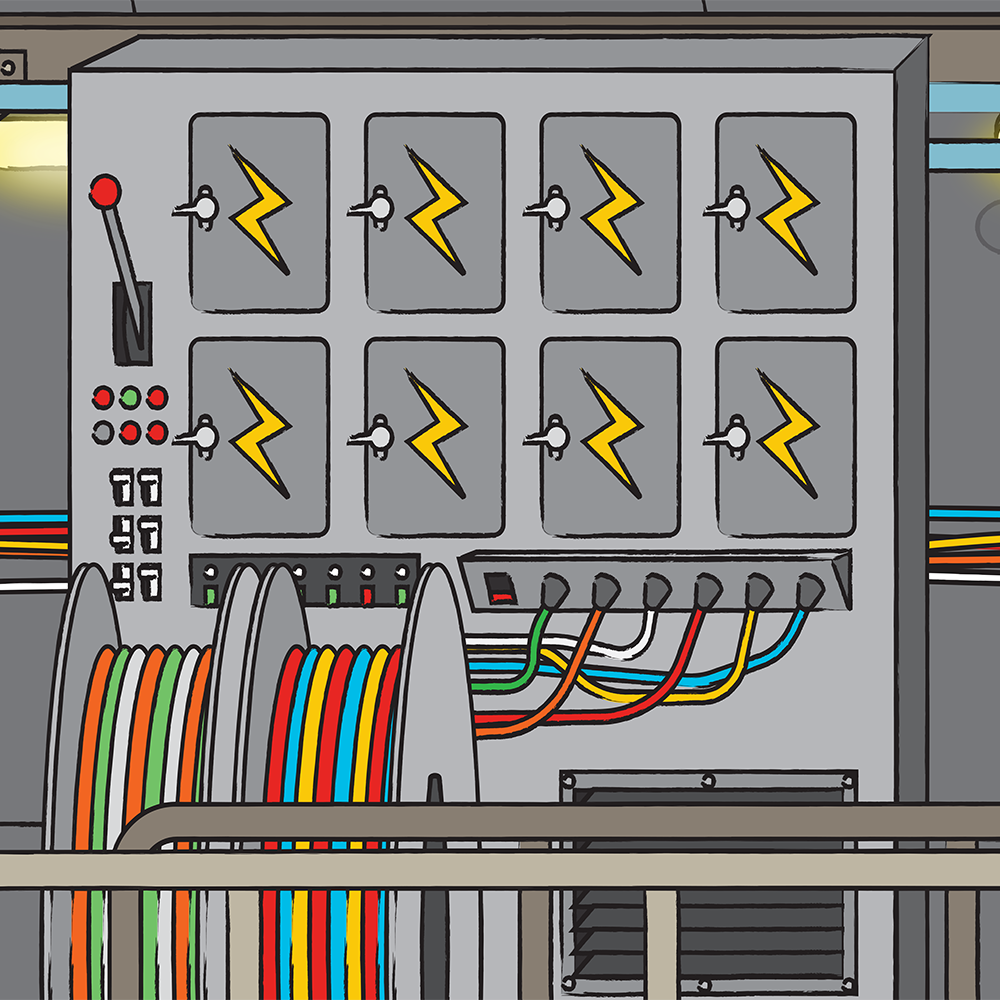 Don't get lost!
The TBM's journey is laser guided. There are always two operators on duty in the Control Room at one time.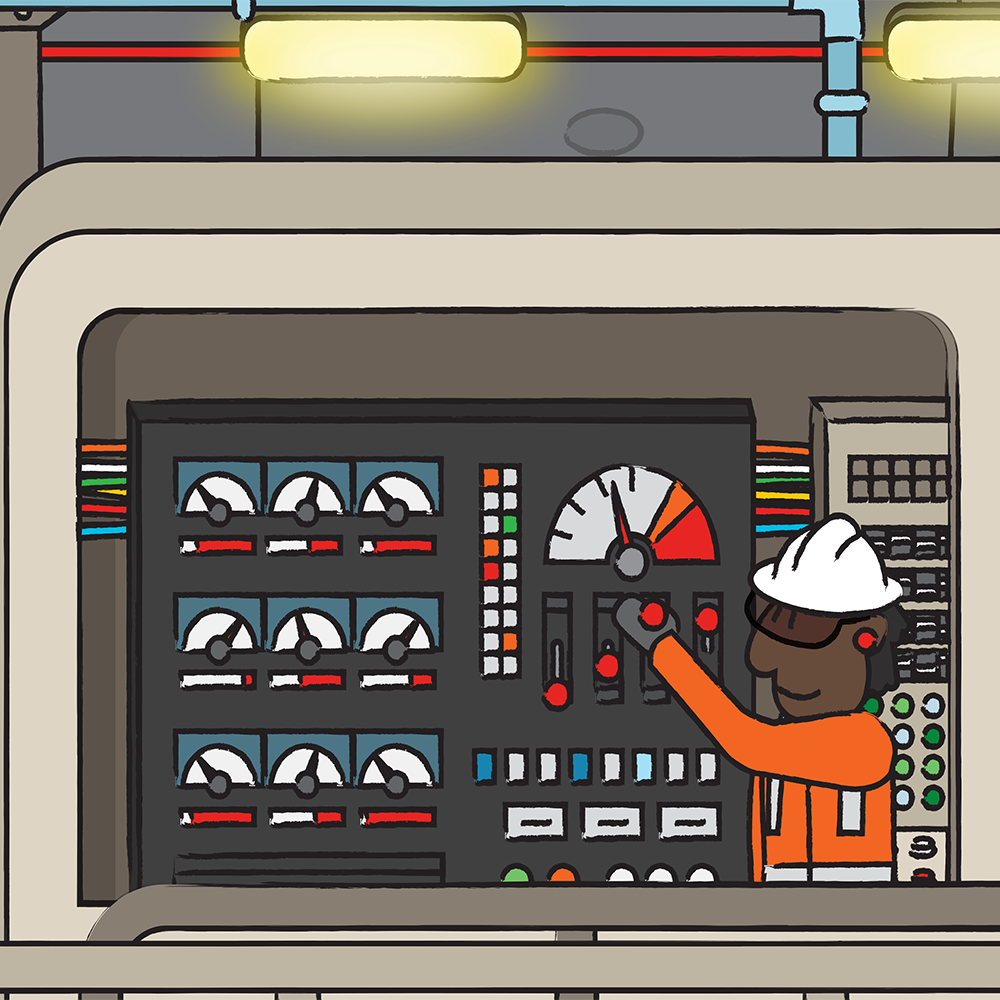 24 hour operations
Crews of 15 work around the clock. Together they complete 10-12 metres of tunnel per day.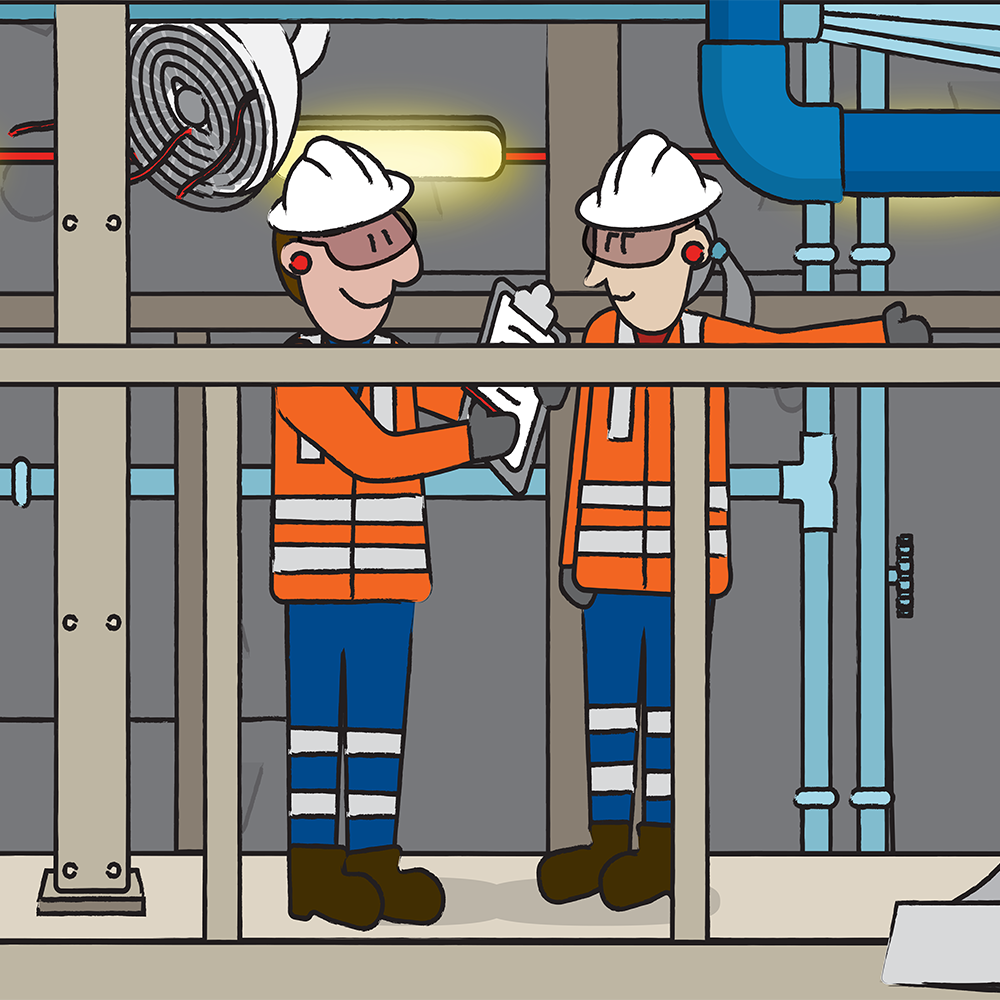 Safety first
In case of an emergency, the Refuge Chamber has room for everyone, plus water, food and an oxygen supply.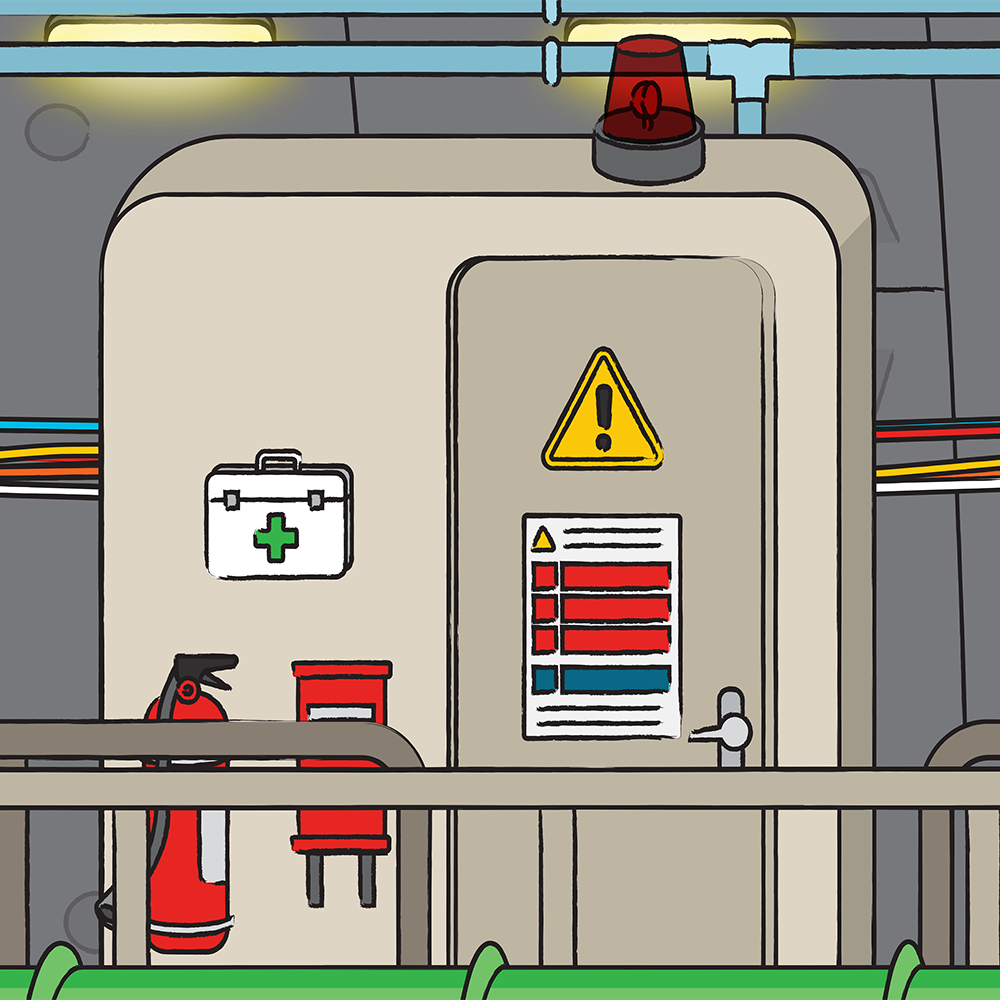 The Crib Hut
The crew work a 12 hour shift with regular breaks. Their crib has a kitchen and space to chill out.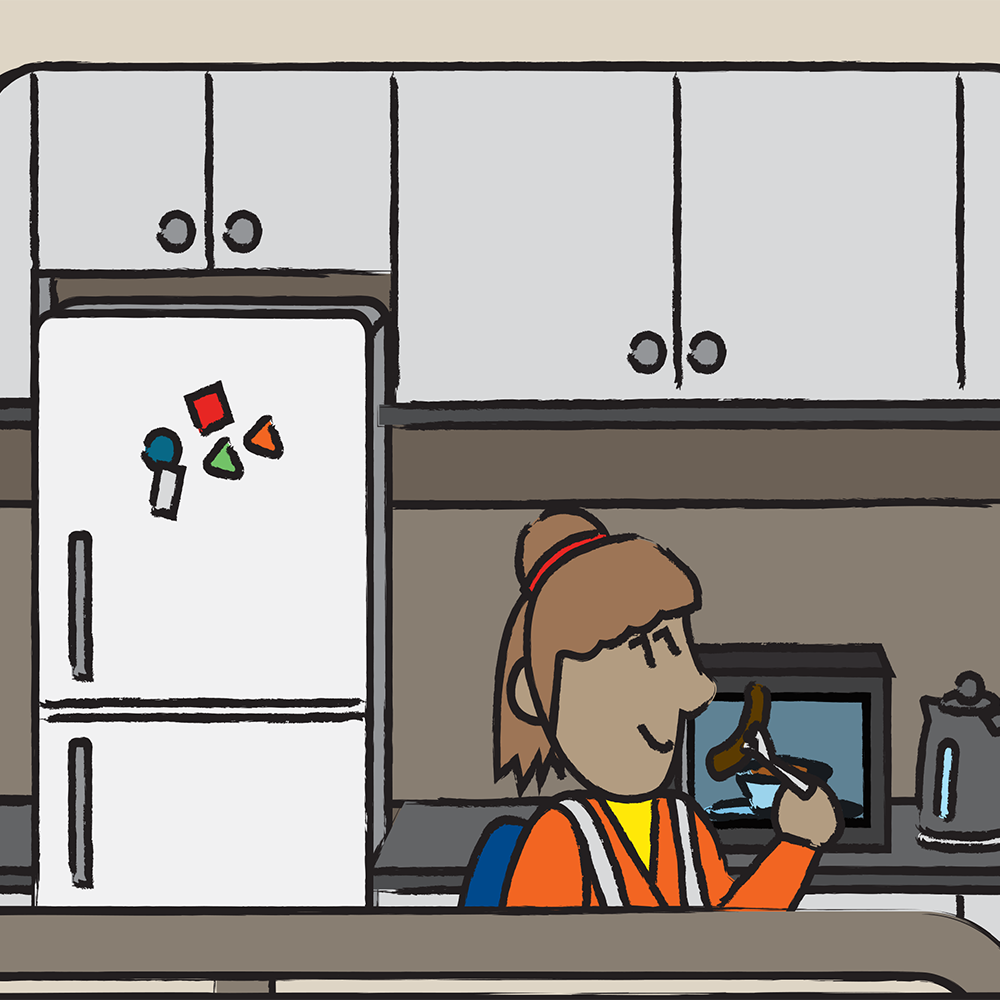 It's nice down here
Working inside the new tunnel is cleaner than you might think. A fan system delivers plenty of fresh air.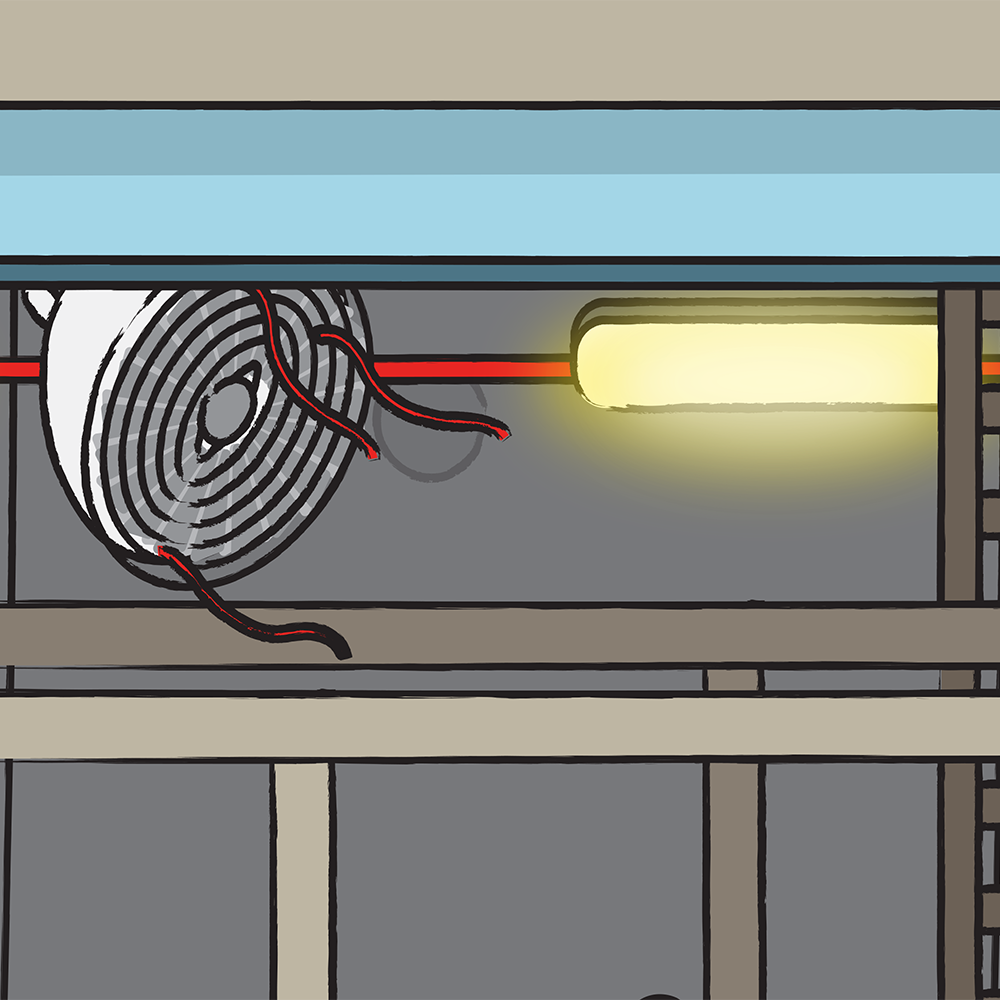 Spot the difference
Download spot the difference (PDF)
These two TBMs look the same but can you spot 5 differences?
Once you've completed one or more of these activities, download your TBM licence. Congratulations!