Metro Tunnel Expert
Introducing the Metro Tunnel
Maybe you've seen our construction sites in the city and wondered what's going on in there? These videos explore the technology we are using to build the Metro Tunnel.
Once you've watched the video and learned all about the new train line through the middle of our city, complete the quiz to confirm that you really are a Metro Tunnel Expert.
Explore Mini Melbourne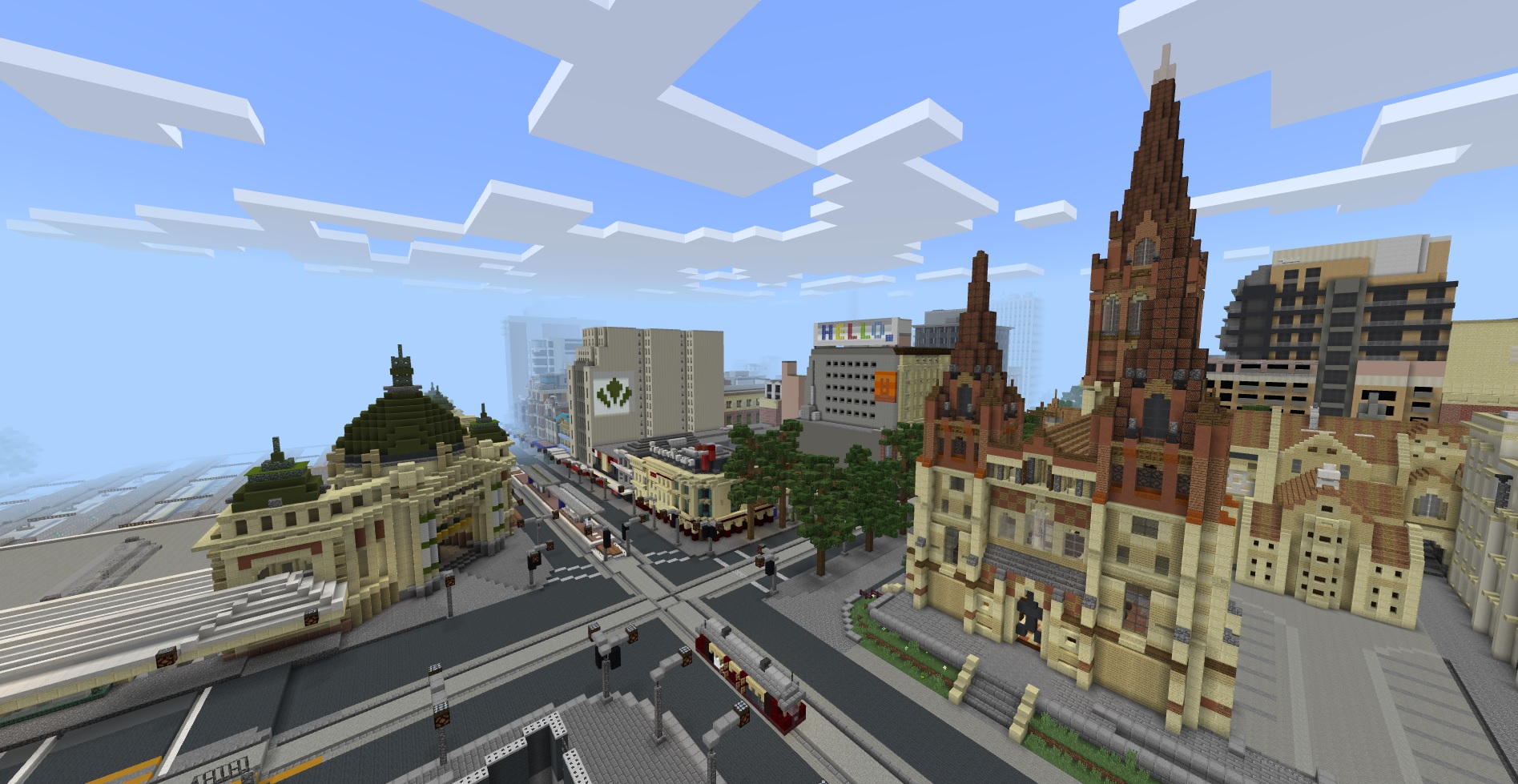 Mini Melbourne is a world-first resource brought to life for the Metro Tunnel Education Program. In partnership with the Victorian Department of Education and Training, we have created 600,000m2 of Melbourne's city centre in Minecraft.
Any Minecraft user can download Mini Melbourne for free and start exploring.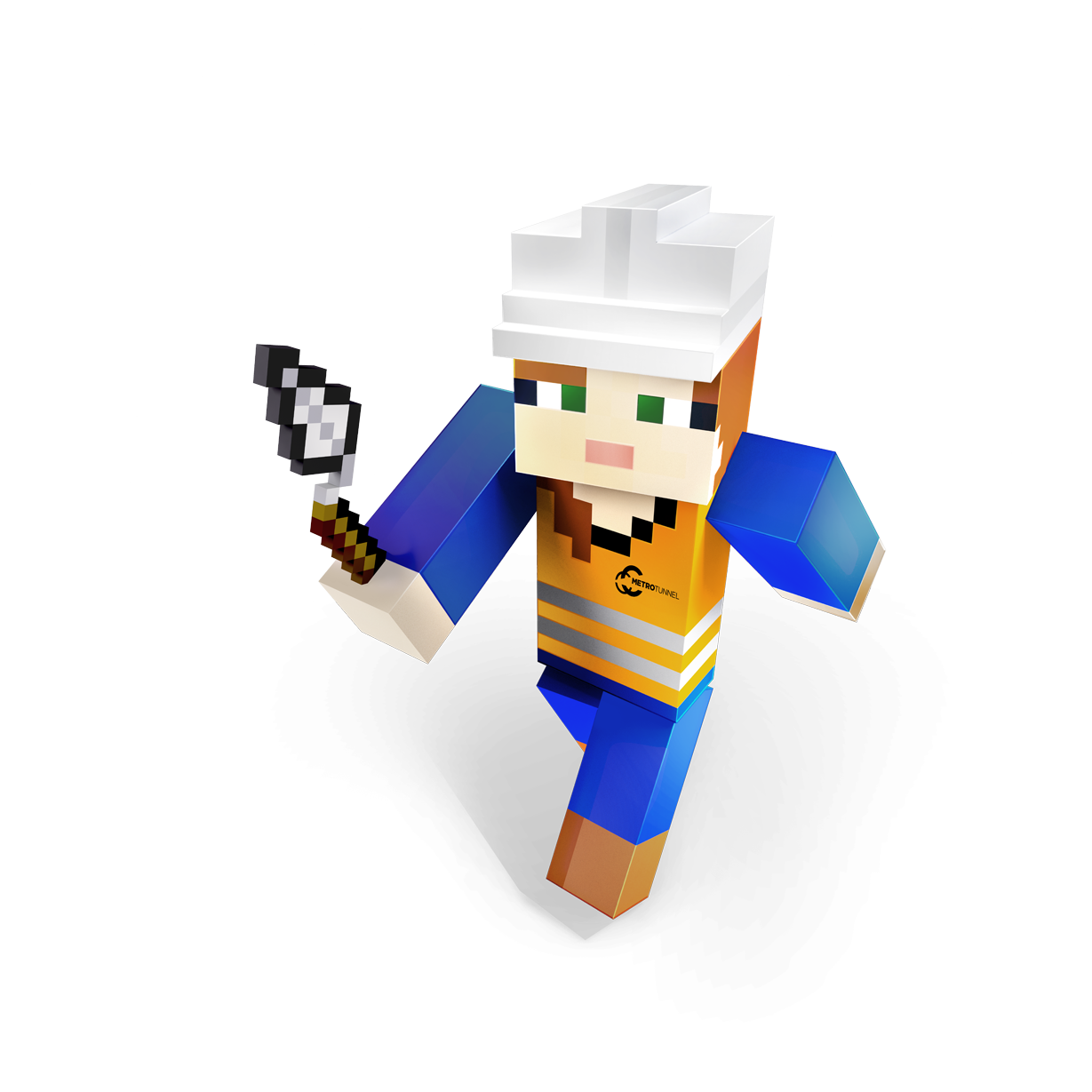 We want to see your artwork!
Complete one of our colouring in sheets, take a photo and send it to metrotunnelhq@railprojects.vic.gov.au so we can feature it in the gallery on our desktop website.
Station Naming
Classroom activity
Early in the project we invited all Victorians to get involved in the once-in-a-generation opportunity to name the Metro Tunnel's new underground stations, but did we get it right?
The Naming our Station brochure tells the story behind the naming of our five stations. Use it with either the Primary or Secondary School Activity to get your class thinking about "What's in a name?".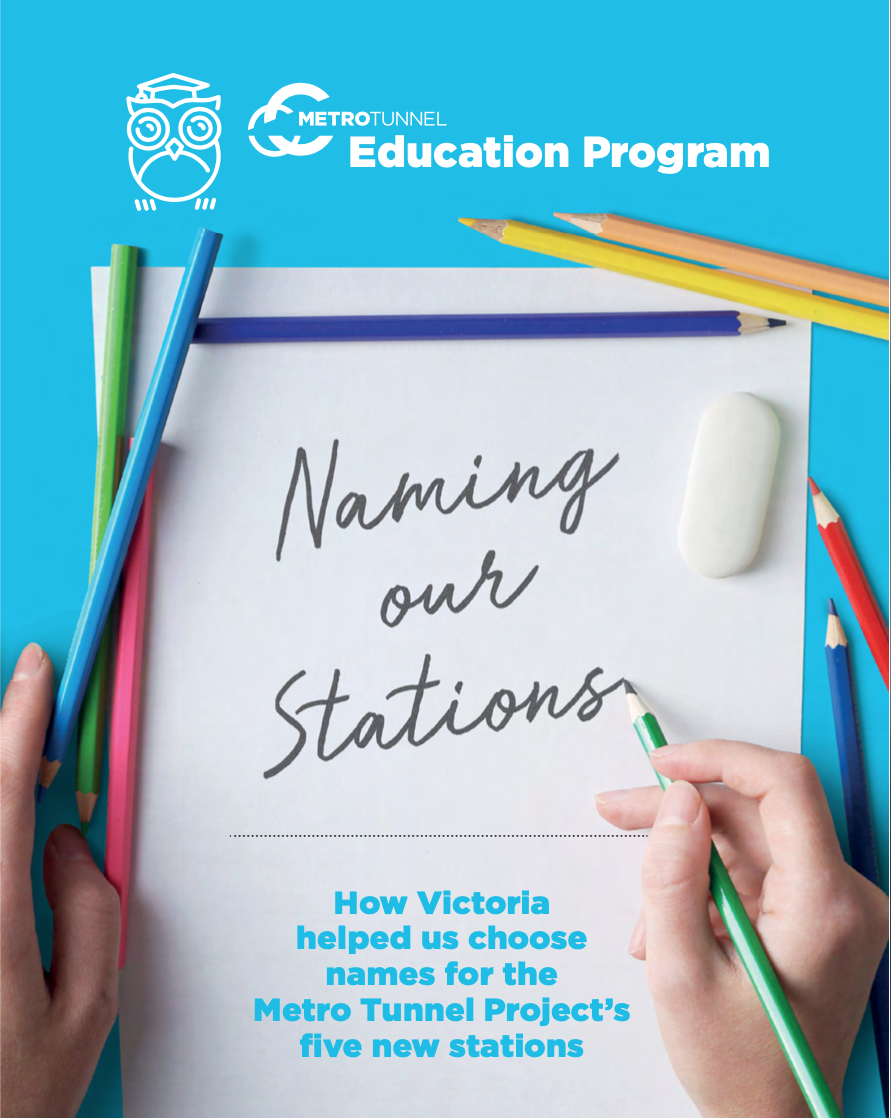 Naming our stations worksheet (PDF)