Celebrating our healthcare workers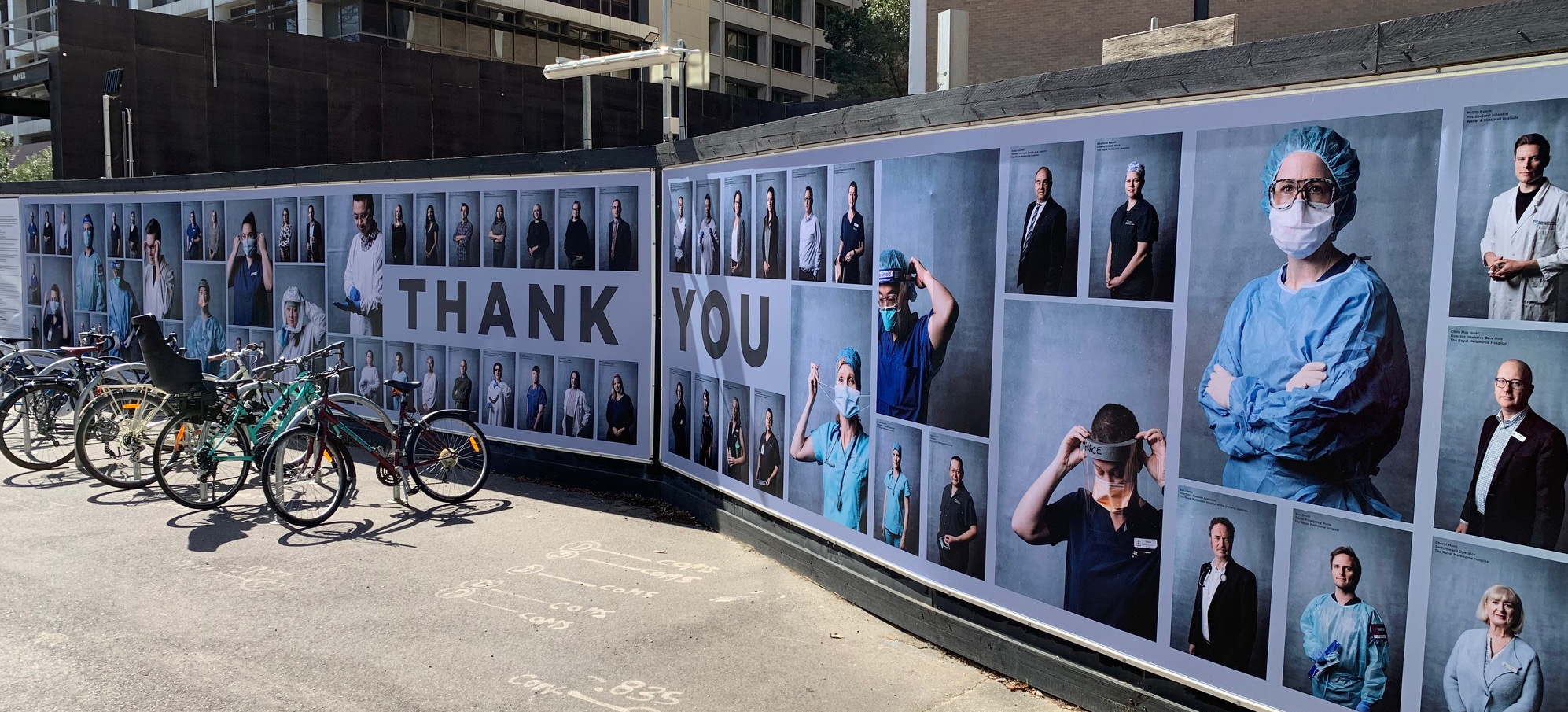 A large-scale photo essay by Melbourne photographer Phoebe Powell gives pride of place to healthcare workers, clinicians and medical researchers in Parkville.
Metro Tunnel Creative Program commissioned the work to celebrate staff at the Parkville Biomedical Precinct. They are helping to keep Victorians safe during the COVID-19 pandemic and beyond.
From doctors and nurses to cleaners, researchers, educators and more, their portraits now adorn the Parkville Station construction hoarding on Royal Parade.
You can view the photo essay and learn more about the project on the Creative Program section of our website.
More information