TBMs lowered at Anzac Station
All four Metro Tunnel TBMs are now in the ground – one and two are tunnelling to Kensington from North Melbourne. Preparations are underway for three and four to start digging from Anzac towards South Yarra.
Tunnel Boring Machines (TBMs) Millie and Alice – named after Victoria's first female MP and a First World War hero – are being assembled at the site of the new Anzac Station under St Kilda Road.
Over the coming months, each TBM piece will be lowered into the station box and the two machines will be assembled piece-by-piece. Once assembled and tested, and the station box is fully excavated, the TBMs will begin digging towards the Metro Tunnel's eastern entrance in South Yarra. The TBMs will be launched in mid-2020.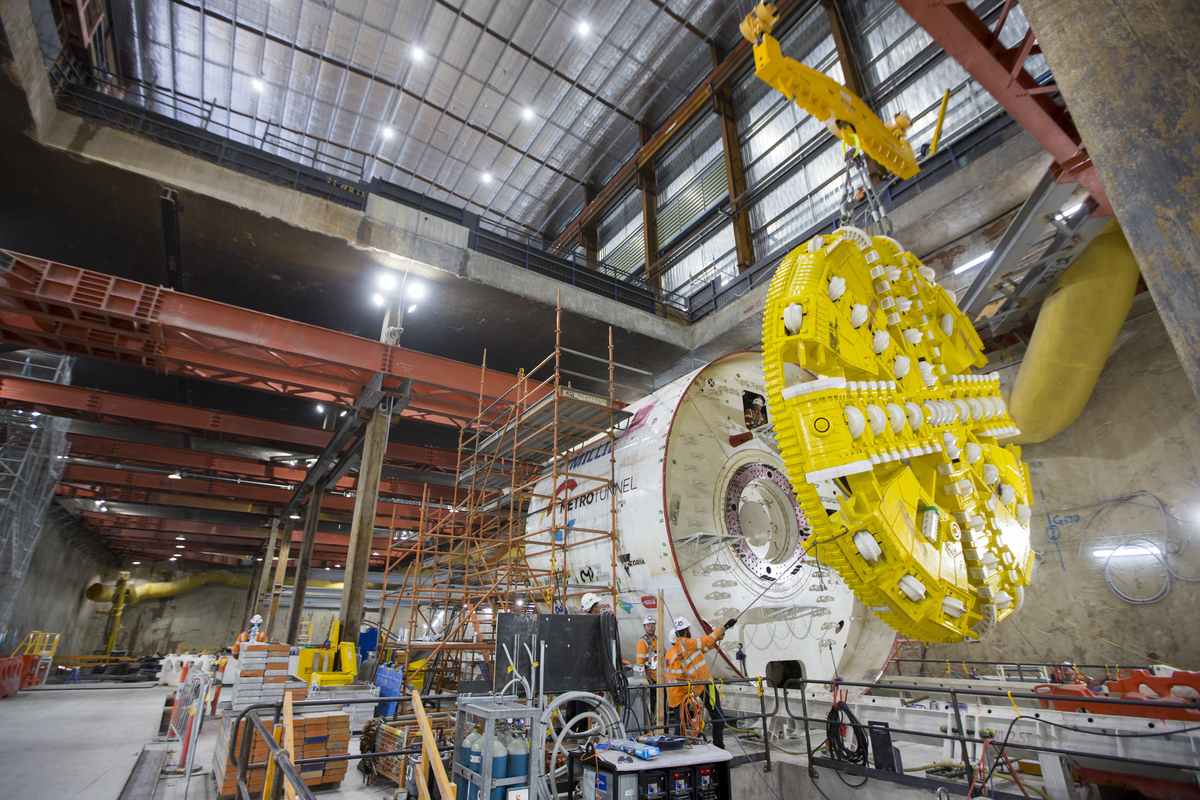 More information