Construction
Major works are underway along the Metro Tunnel alignment, with a particular focus on the future locations of the five new underground stations.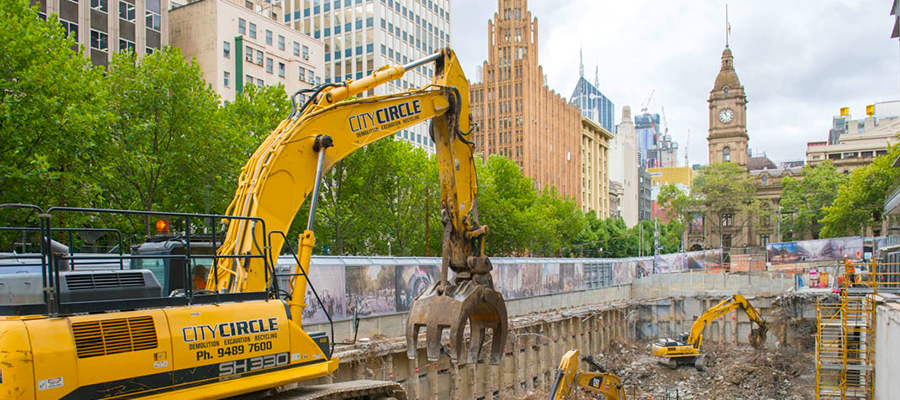 Works underway
Works are underway at the location of the new stations and tunnel entrances. View the latest details.
Building the tunnels and stations
A range of construction techniques will be used to build the Metro Tunnel, with an emphasis on reducing impacts to local residents and business.
Read about the plans for building the tunnels and stations.
Changes to your journey
The project work sites are located in the inner city where the transport network is at its busiest.
Find out about changes to roads and the transport network and travel planning advice for workplaces and individuals.
Managing environmental impacts
In delivering the Metro Tunnel Project, we want to minimise the inconvenience and impacts of construction.
Learn how we will manage construction impacts on local residents, businesses, and the environment.