Construction
We are doing our part to help reduce the risk of infection and slow the spread of coronavirus (COVID-19) in the Victorian community.
Works underway
Works are underway at the location of the new stations and tunnel entrances.
The health and safety of our workers and the community is our key priority as we continue to deliver the Metro Tunnel Project, as is supporting physical distancing measures in line with current health advice.
We have strict protocols in place to protect the safety of our construction workforce, including cleaning of shared spaces and touchpoints, provision of personal protective equipment, physical distancing, hygiene and staggered shifts.
For more information about Coronavirus (COVID-19), please visit
coronavirus.vic.gov.au
---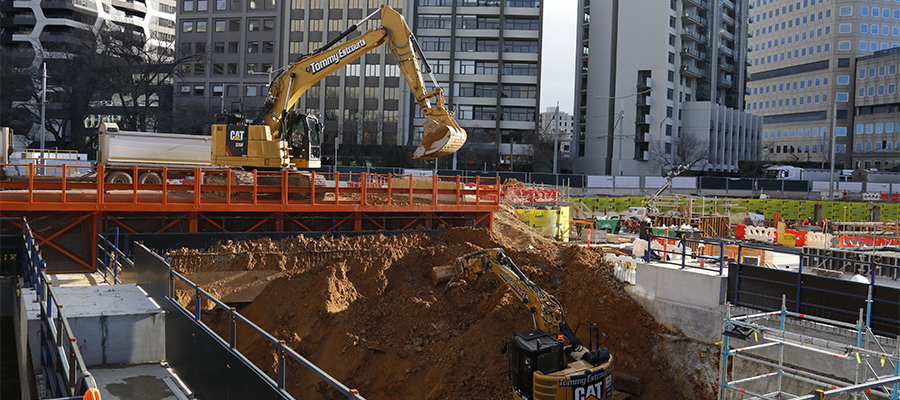 Building the tunnels and stations
A range of construction techniques will be used to build the tunnels and stations.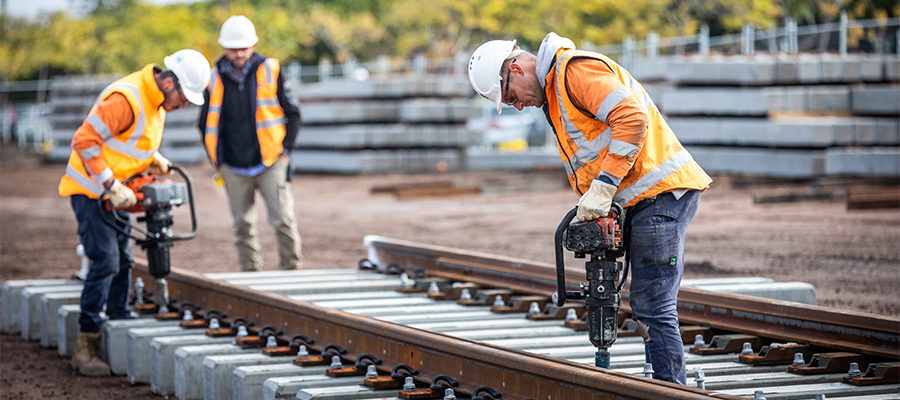 Works notifications
Find out what works are happening in your area.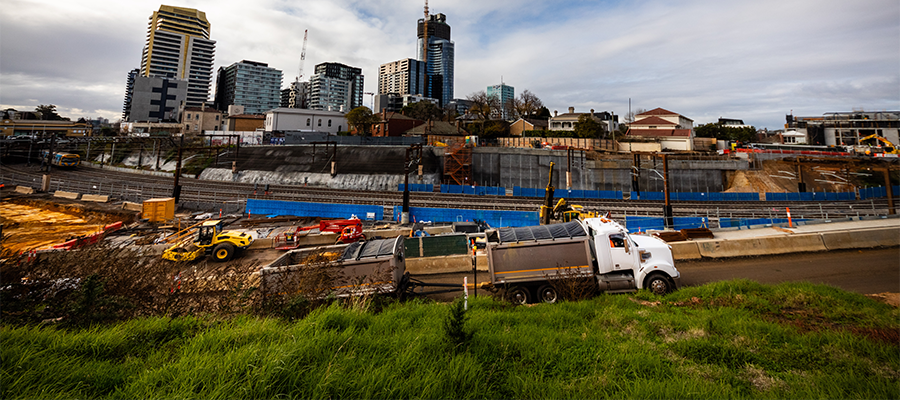 Managing environmental impacts
Learn how we will manage construction impacts on local residents, businesses, and the environment.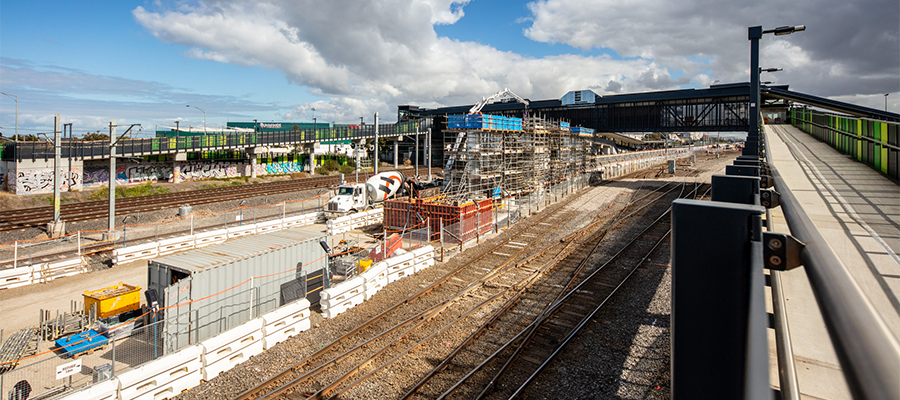 Upgrades to the rail network
The Sunbury, Cranbourne and Pakenham lines will receive a range of upgrades to take full advantage of the benefits of the Metro Tunnel.