Acoustic sheds
Our construction sites are enclosed by temporary acoustic sheds while the Metro Tunnel stations are being built.
Acoustic sheds are custom-built, and are commonly used during construction of tunnels to minimise noise, light and dust spill on the local community during 24-hour tunnelling activities.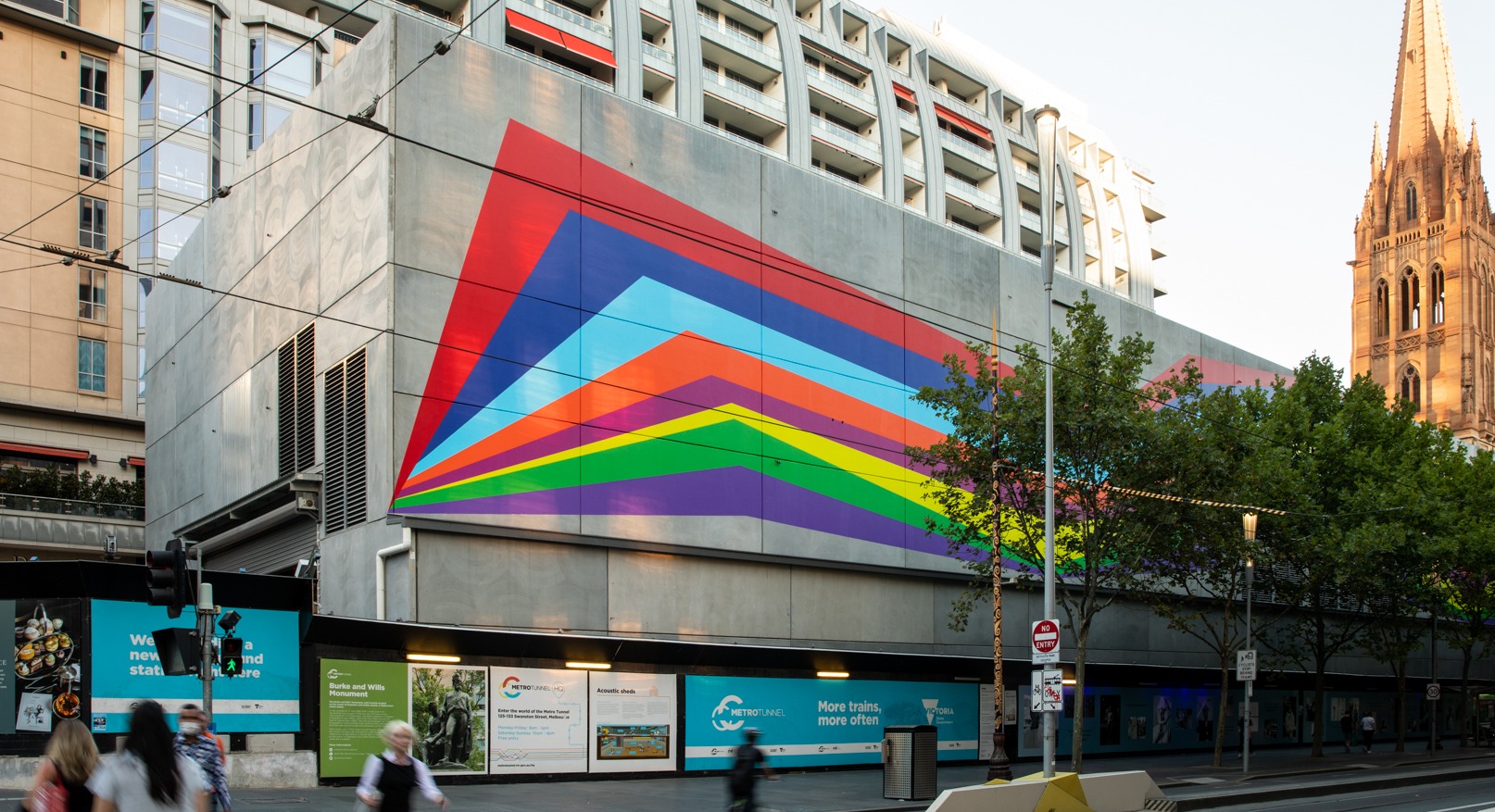 The City Square acoustic shed, featuring artwork by Emma Coulter.
During construction, acoustic sheds are in place at:
State Library Station:

Franklin Street
A'Beckett Street

Town Hall Station:

City Square
Federation Square

Anzac Station:
Once construction of the stations is complete the sheds will be removed.
Acoustic shed construction gallery
Click on any image to enlarge it and use the arrows or your keyboard to scroll through the gallery.