Geotechnical investigations
Just like the landscape above ground has features like hills, rivers and different types of soil, underground Melbourne has its own landscape.
This landscape includes a variety of geological conditions such as hard rock, softer rocks and clays, silt deposited by rivers and groundwater.
Extensive geotechnical investigations have helped us to gain a greater understanding of local geological conditions which assists in planning how the Metro Tunnel will be built.
In the first two years of the project, more than 270 boreholes were drilled up to 50 metres deep along the Metro Tunnel alignment.
The samples collected show that the sedimentary rock beneath the city was formed 416 to 440 million years ago.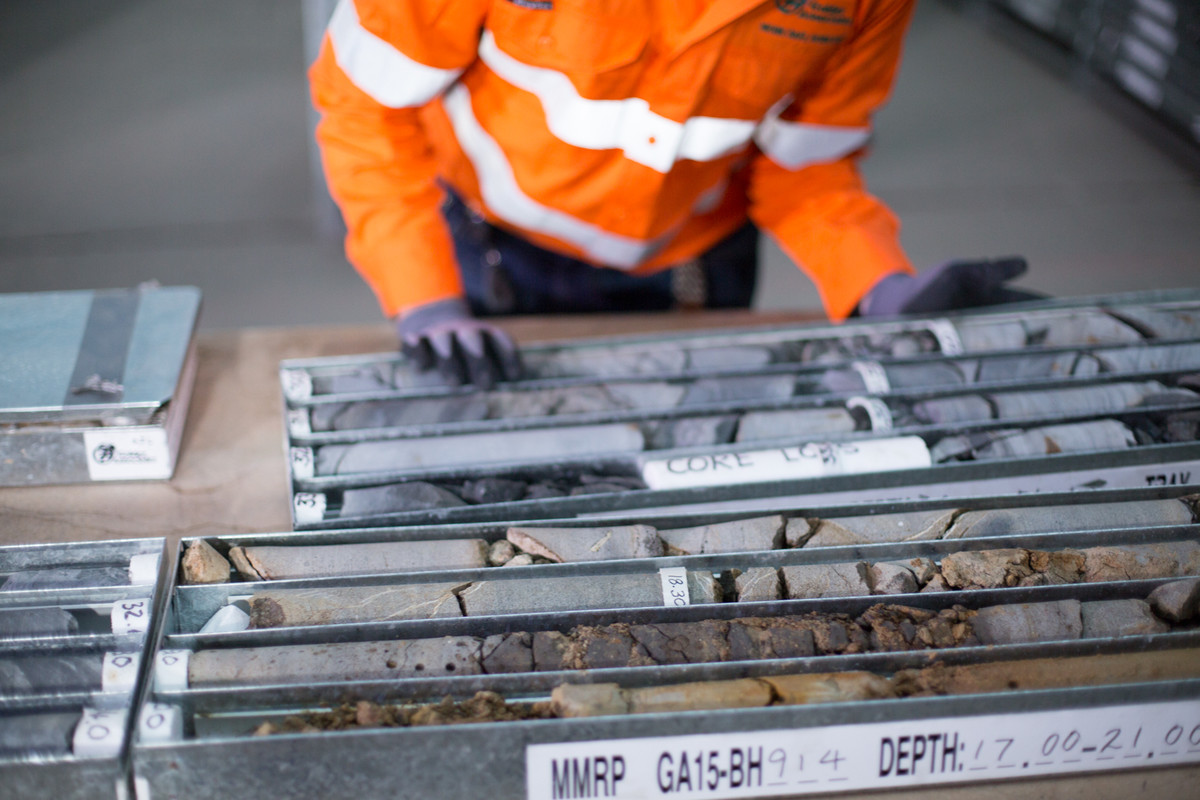 What do geotechnical investigations involve?
Stage one: Site establishment
Site compounds of varying sizes are set up to enable the work to be carried out safely. These areas are reinstated at the completion of each borehole.
Stage two: Service identification
Prior to the commencement of geotechnical drilling, non-destructive digging takes place, which involves using a vacuum truck to dig carefully into the ground to confirm an area is free of services.
Stage three: Geotechnical drilling
100-millimetre diameter boreholes are drilled up to a depth of 50 metres to retrieve a core sample, which provides information on ground conditions in the area. Drilling is expected to take around one week to complete at each borehole.
Stage four: Well development
Groundwater and other materials which may have entered the well during drilling works are removed following geotechnical drilling. Well development will typically take half a day but may extend to a full day depending on the amount of groundwater encountered.
Stage five: Groundwater sampling
Groundwater is pumped from the borehole at a steady, controlled rate and groundwater samples will be recovered. Sampling typically takes a few hours to half a day to complete. Inspections of the groundwater well are carried out every 2-3 weeks for several months to sample groundwater and measure groundwater levels.
More information