Introducing our TBMs
A tunnel boring machine (TBM) is a machine that is used to excavate tunnels. TBMs can bore through a variety of ground conditions, from hard rock to sand.
Each TBM was equipped with a state-of-the-art navigation system that ensured they dug accurately along the tunnel alignments. They were staffed and monitored 24 hours a day, 7 days a week, and came fully equipped with staff facilities, including an office, kitchen and toilets.
What type of TBMs were used for the Metro Tunnel?
The Metro Tunnel Project used mix shield TBMs – commonly known as slurry TBMs – that are purpose-built to suit the local ground conditions. Once the TBM's cutterhead bores through the ground, the excavated material will be mixed with slurry and transported back to the above-ground slurry treatment plant.

The excavated material is then separated from the slurry and transported to a disposal site.
What is the geology like?
The geology of the area is variable. The TBMs were required to excavate through soft soils such as Coode Island Silt, and hard basalts under the Yarra River and in some sections of the western alignment. Many sections of the tunnel alignment feature a 'mixed-face' geology, which is both parts hard and soft.
How big were the TBMs?
Each TBM was 7.28 metres in diameter, weighed more than 1,100 tonnes and reached 120 metres in length - as long as 3 E-Class trams end-to-end.
The heaviest component was the cutterhead, which weighed 100 tonnes and acted as a drill that can tunnel through rock six times harder than concrete. The face of the cutterhead was 7.28m in diameter.
How fast did the TBMs travel?
On average the TBMs moved around 10 metres every 24 hours.
How many people were needed to operate each TBM?
A crew of up to 10 people, including a TBM operator, worked on each TBM at any one time.
Our TBM names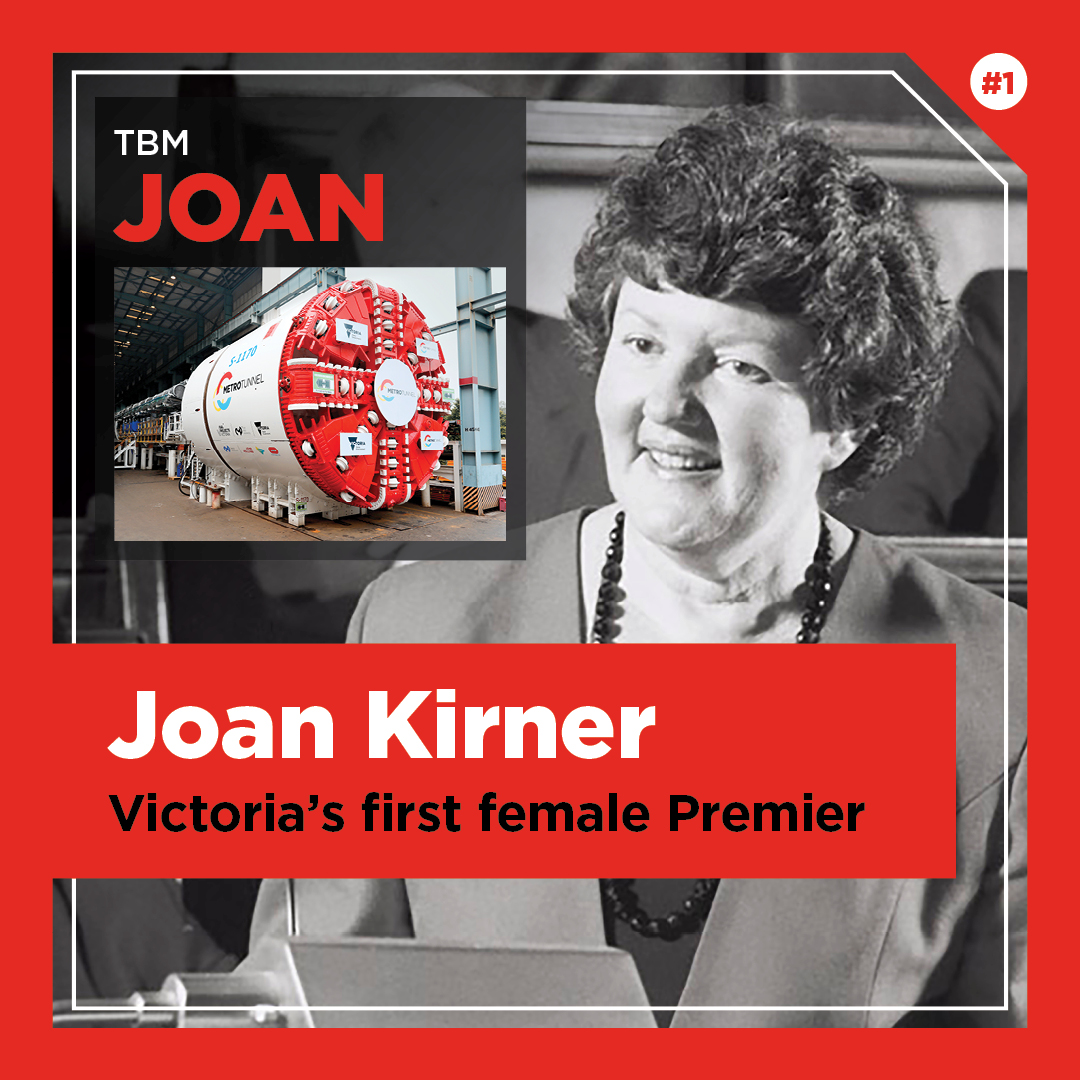 Joan
Joan Kirner was the first female Premier of Victoria (serving from 1990 to 1992) as a member of the Labor Party. She was MP for Williamstown, and while Education Minister her reforms included pioneering the Victorian Certificate of Education (VCE).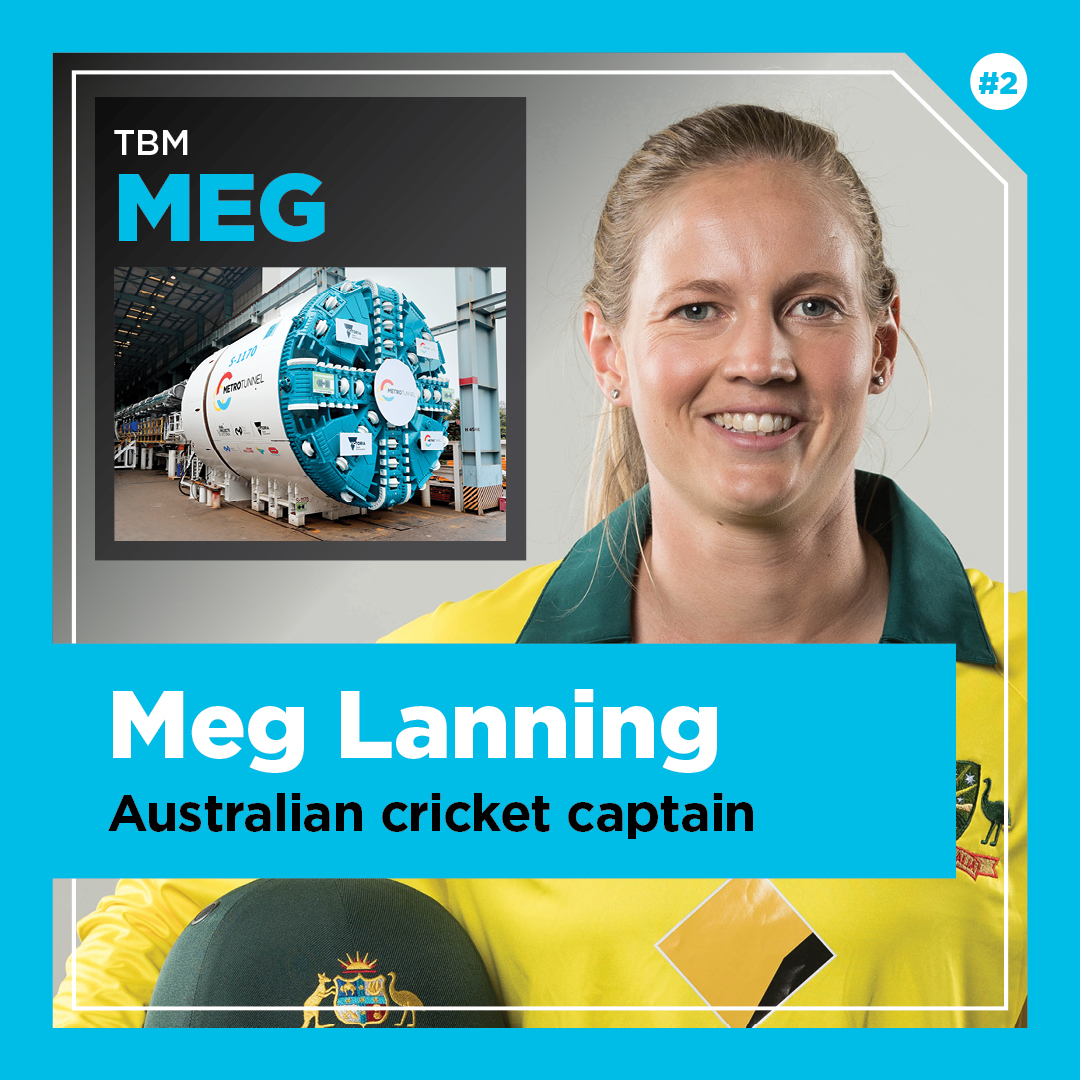 Meg
Meg Lanning captains the Australian women's national team and the Victorian Spirit. She holds the record for the most centuries in women's one-day internationals and was the youngest Australian (male or female) to score an international 100, when she was 18.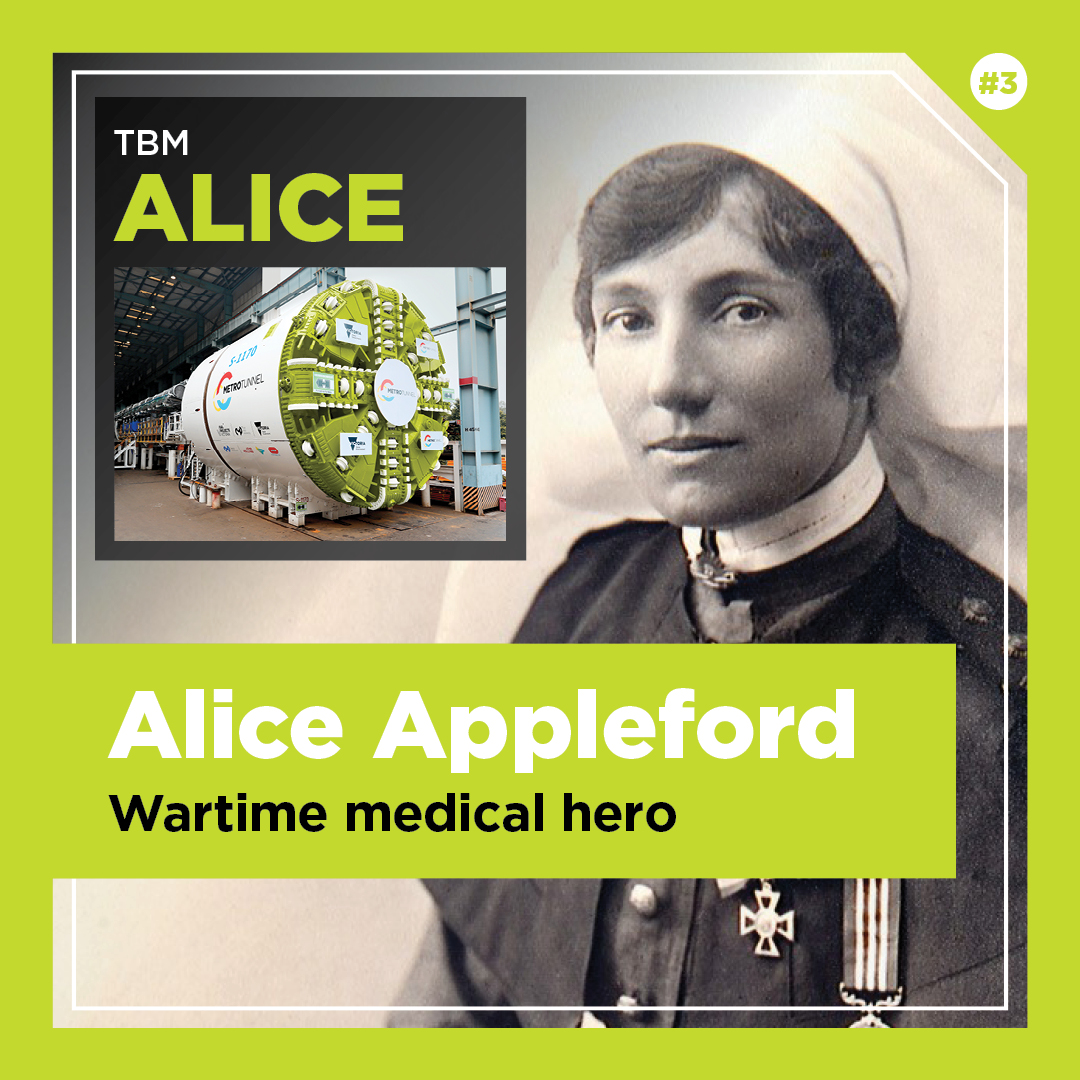 Alice
Alice Appleford was an Australian civilian and military nurse who took part in both World Wars. During the First World War she served in hospitals in Egypt and France and was one of only seven Australian nurses decorated with the Military Medal for Gallantry.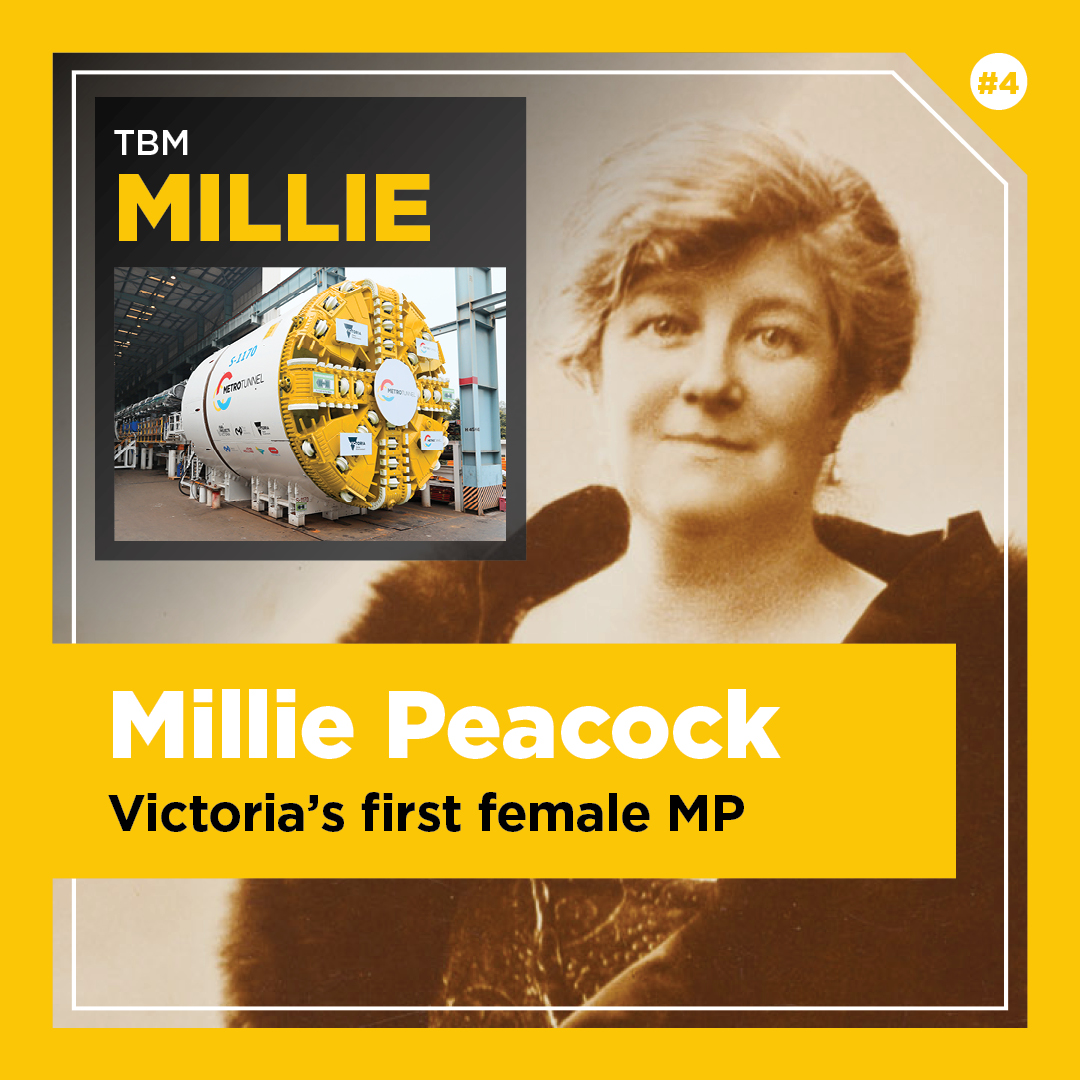 Millie
Millie Peacock was married to three-time Premier of Victoria Sir Alexander Peacock. After his death in 1933, she won the by-election to succeed him and became the first woman elected to the Parliament of Victoria.
Learn more