Tunnelling depths and staging
Tunnelling stages
North Melbourne to Kensington
In mid-2019, two tunnel boring machines (TBMs) were assembled at Arden Station site.
The TBMs were launched separately, and have been tunnelling towards the western tunnel entrance at Kensington.
The TBMs will arrive at Kensington and will be transported back to site in North Melbourne to be reassembled in early 2020.
Kensington breakthrough
The first TBM arrived in Kensington in February. Joan broke through at the shaft at Childers Street, where the second TBM, Meg, is expected to arrive in early 2020.
Before the TBM's cutterhead 'breaks through' into the retrieval shaft, the shaft is filled with water to balance groundwater levels while the TBM constructs the final section of tunnel. The water is then drained and the TBM retrieved. Water will be pumped back to the water treatment plant at Arden Station site via the TBM.
The TBM cutterhead and front shield sections will be cleaned and disassembled using high pressure cleaners and hand tools before being removed from the retrieval shaft and loaded onto trucks using a crane.
The rear (gantry) sections of the TBM will travel back to Arden Station through the constructed tunnel.
Each TBM is expected to take approximately four weeks to retrieve. Oversized TBM pieces will be transported at night to Arden Station, subject to permits.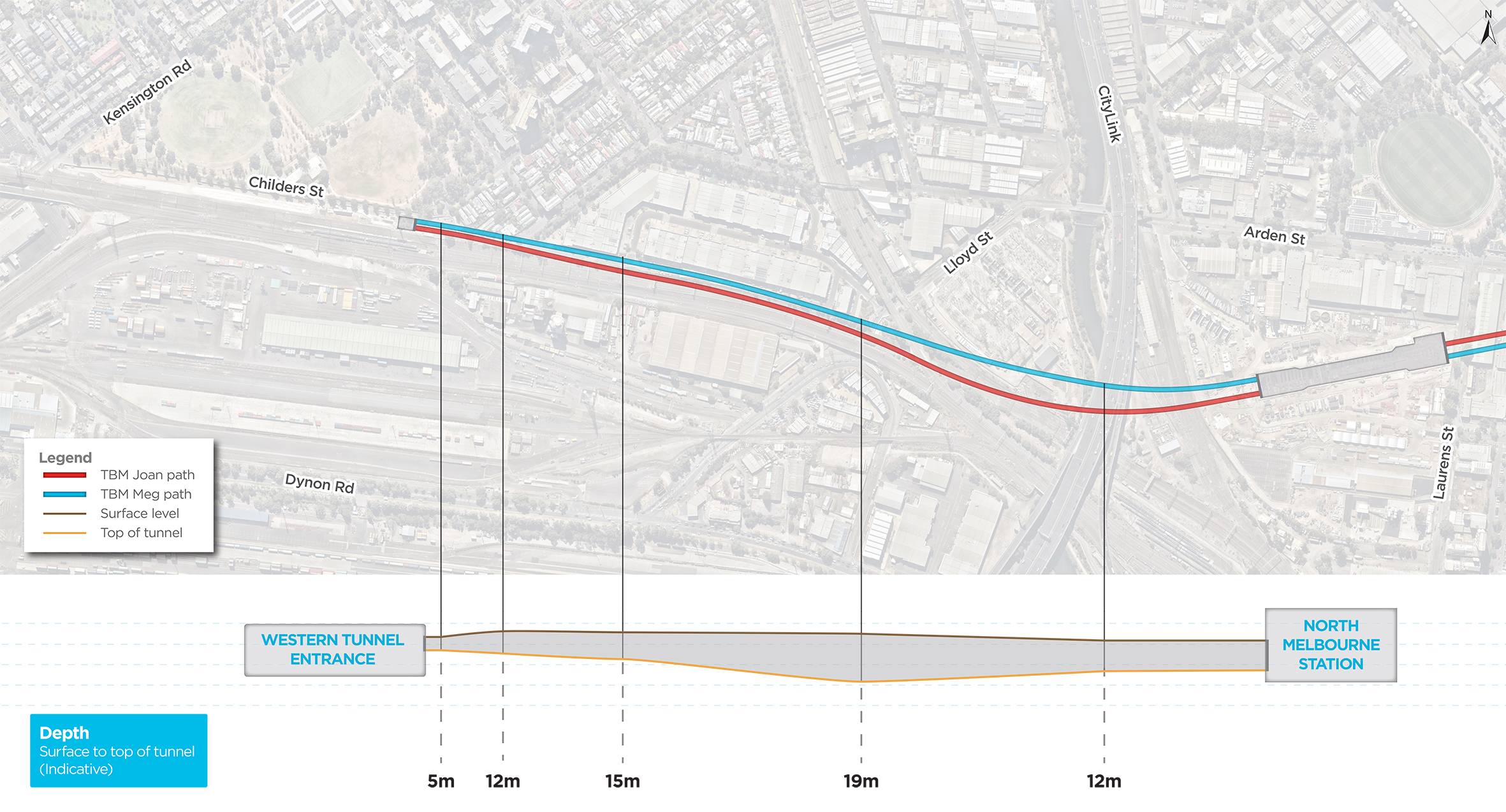 North Melbourne to CBD
The TBMs have been launched separately at North Melbourne and commenced tunnelling towards Parkville before they will eventually tunnel towards the CBD.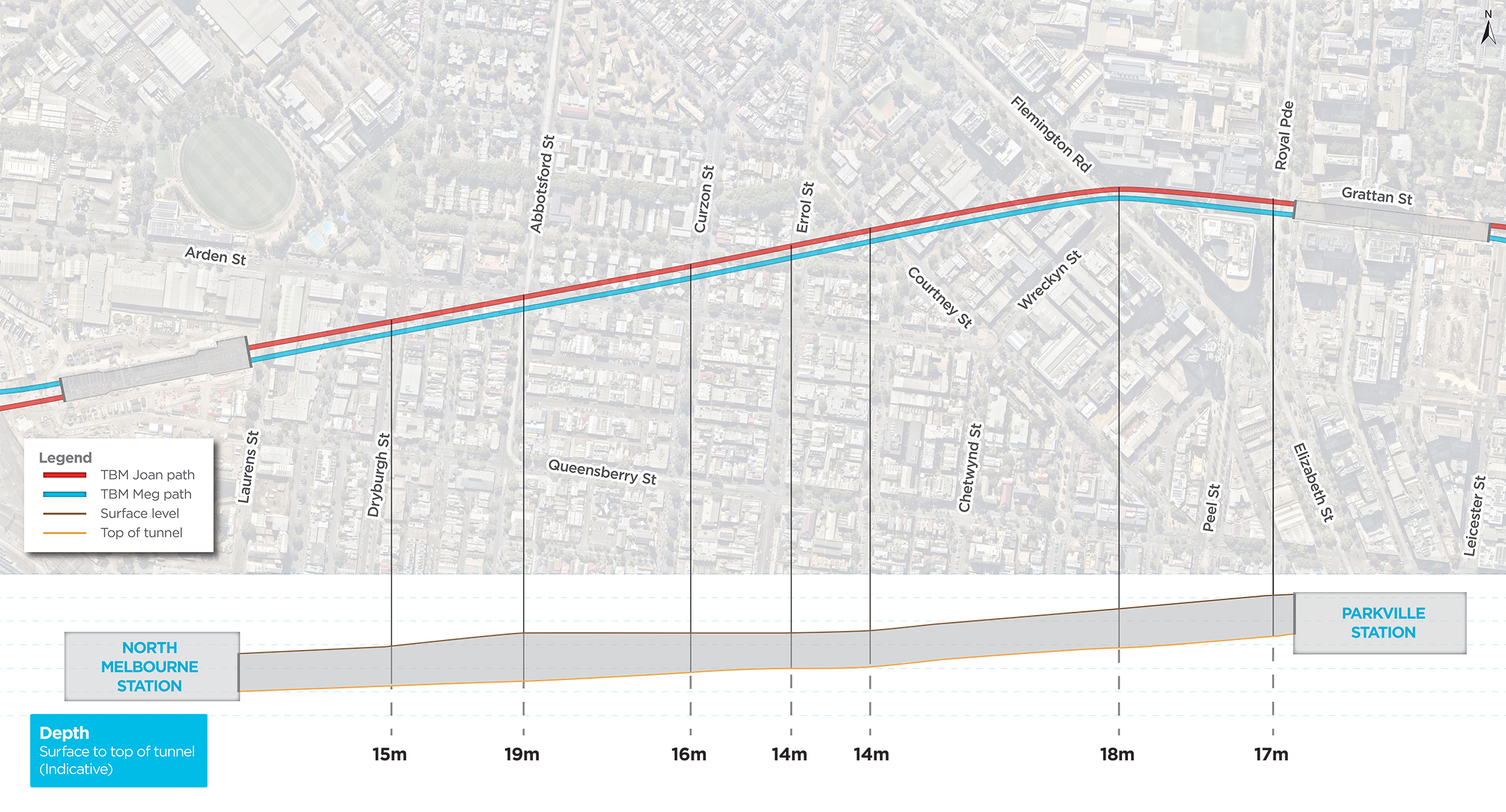 Domain precinct to South Yarra
At the future Anzac Station in the Domain Precinct, two TBMs will be assembled in the station box and will be launched separately in 2020 to tunnel towards the new tunnel entrance at South Yarra.
The TBMs will arrive at South Yarra and will be transported back to site in Domain.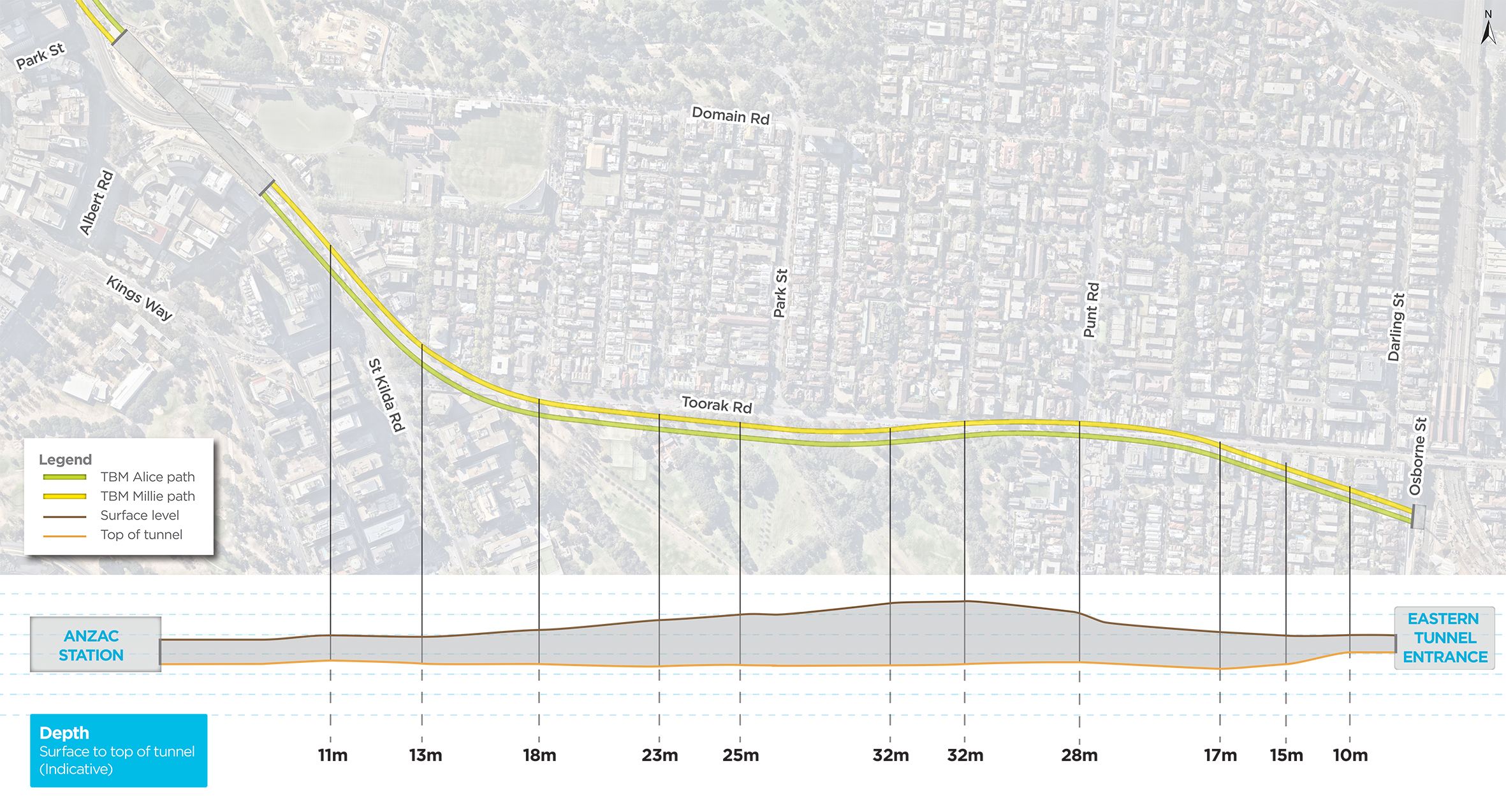 Domain precinct to CBD
The TBMs will be reassembled in the station box and will start their journey towards the CBD, and under the Yarra River.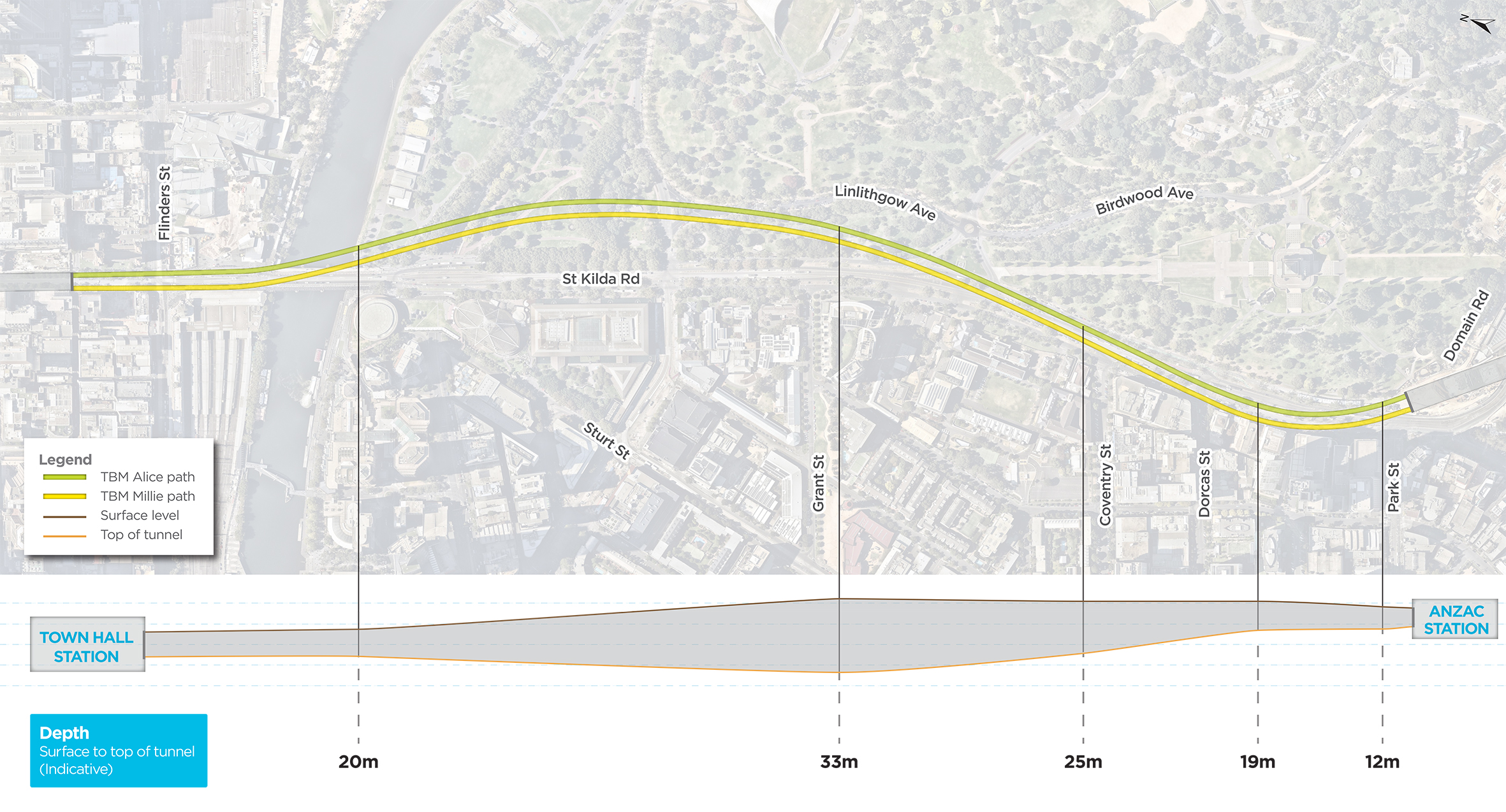 Station Depths
More information