City Square
Major works on the Metro Tunnel are underway to support construction of Town Hall Station with direct connections to Flinders Street Station.
City Square closed to the public on 3 April 2017 and works are now underway to construct the new underground station.
In order to safely and efficiently build this station, we are temporarily occupying City Square until construction is complete.
Once the project is complete, City Square will be returned to the City of Melbourne as public open space, with an entrance to the new underground station.
Current works at City Square
Work began in September 2021 to prepare for two large cranes to be installed over the Swanston Street footpath between Collins and Flinders streets early in 2022.
The two 50-metre high cranes will be used to remove the acoustic shed by mid-2022 and then to bring materials onto site for the fit out of the station's City Square entrance.
The huge acoustic shed has allowed work to take place 24 hours a day in the CBD during three years of excavation and construction, protecting nearby businesses and residents from noise and dust impacts. The temporary deck has allowed trucks to move in and out carrying construction materials and equipment.
As work advances past the lower basement level of the station, the removal of the deck and the acoustic shed will allow construction on the upper levels and the station entrance.
See the Town Hall precinct work notifications page for regular updates.
Early works
To see the demolition works that took place at City Square to prepare for the construction of the new station, visit our City Square demolition photo gallery.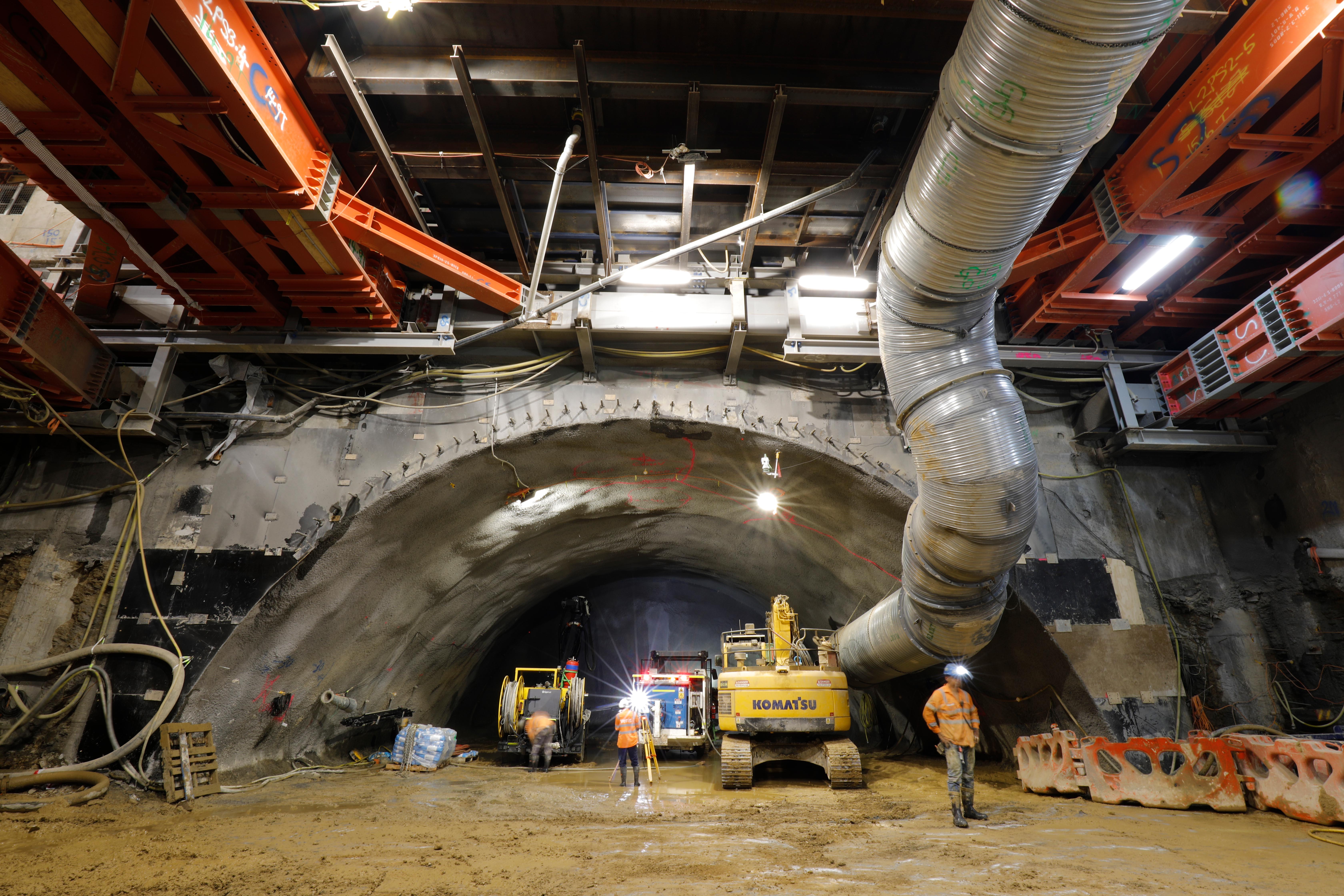 Creative program at City Square
In 2019, as part of the Metro Tunnel Creative Program, internationally renowned artist Pat Perry painted a mural on the rooftop of the acoustic shed at City Square.
The 90 metre by 20 metre design of a theatre troupe was inspired by archives viewed on a trip to the Princess Theatre.

To learn more about the mural, visit Creative Program at Town Hall Station.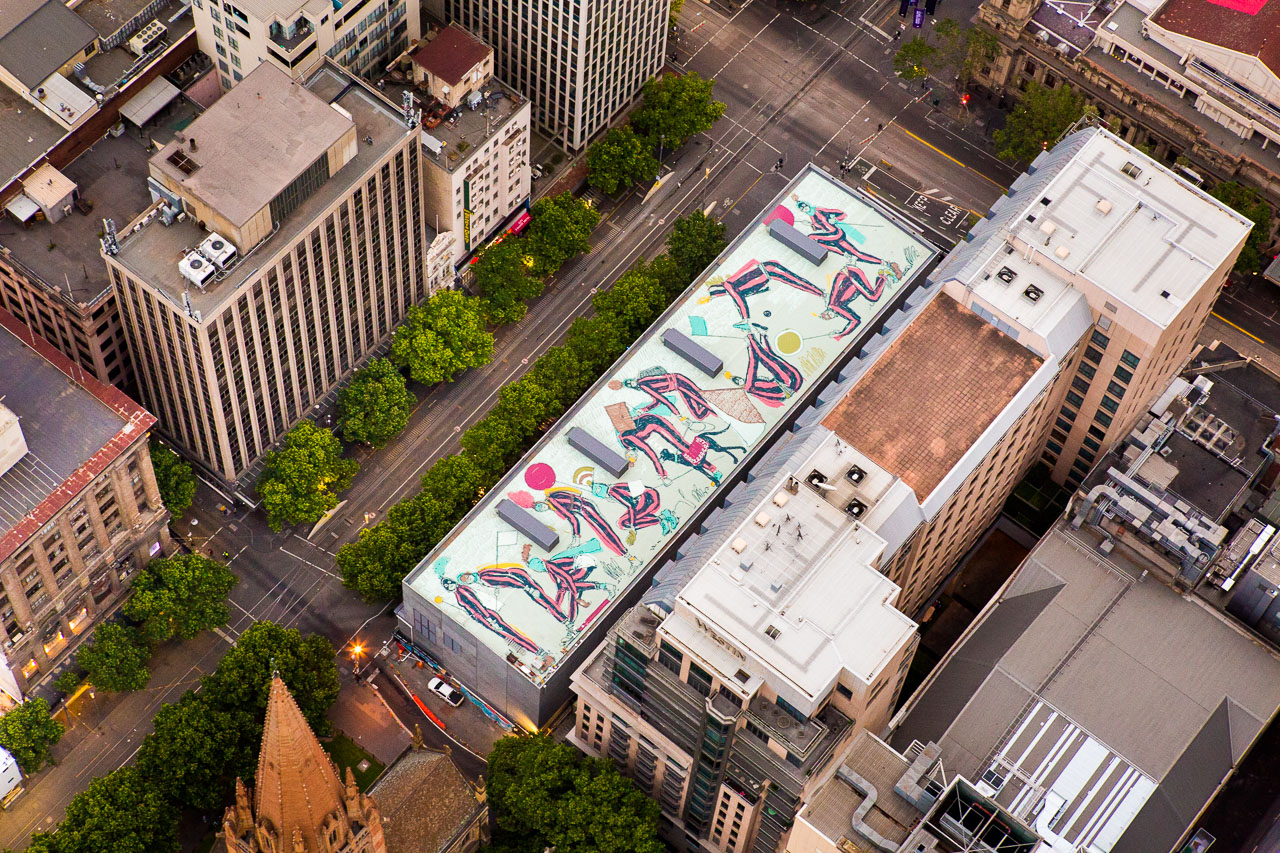 Brunetti Café relocated
Brunetti Café has closed its City Square store and moved to a new location at 250 Flinders Lane.
Removal of artwork
Removal of the Beyond the Ocean of Existence sculpture (corner of Flinders Lane and Swanston) and the Burke and Wills monument on Swanston Street took place in early 2017. Most of the artworks affected by the construction of station have been placed in storage in the short term until City of Melbourne confirms a new location for them.