City Square
Major works on the Metro Tunnel are underway to support construction of Town Hall Station with direct connections to Flinders Street Station.
City Square closed to the public on 3 April 2017 and works are now underway to construct the new underground station.
In order to safely and efficiently build this station, we are temporarily occupying City Square until construction is complete.
Once the project is complete, City Square will be returned to the City of Melbourne as public open space, with an entrance to the new underground station.
City Square current works
An acoustic shed has been constructed around the City Square site to allow tunnelling and excavation works to occur 24/7 while mitigating noise and dust impacts.
Works currently underway include excavation using an excavator and a roadheader, to create the underground passenger connection that will allow passengers to access the new Town Hall Station.
To see the demolition works that took place at City Square to prepare for the construction of the new station, visit our City Square demolition photo gallery.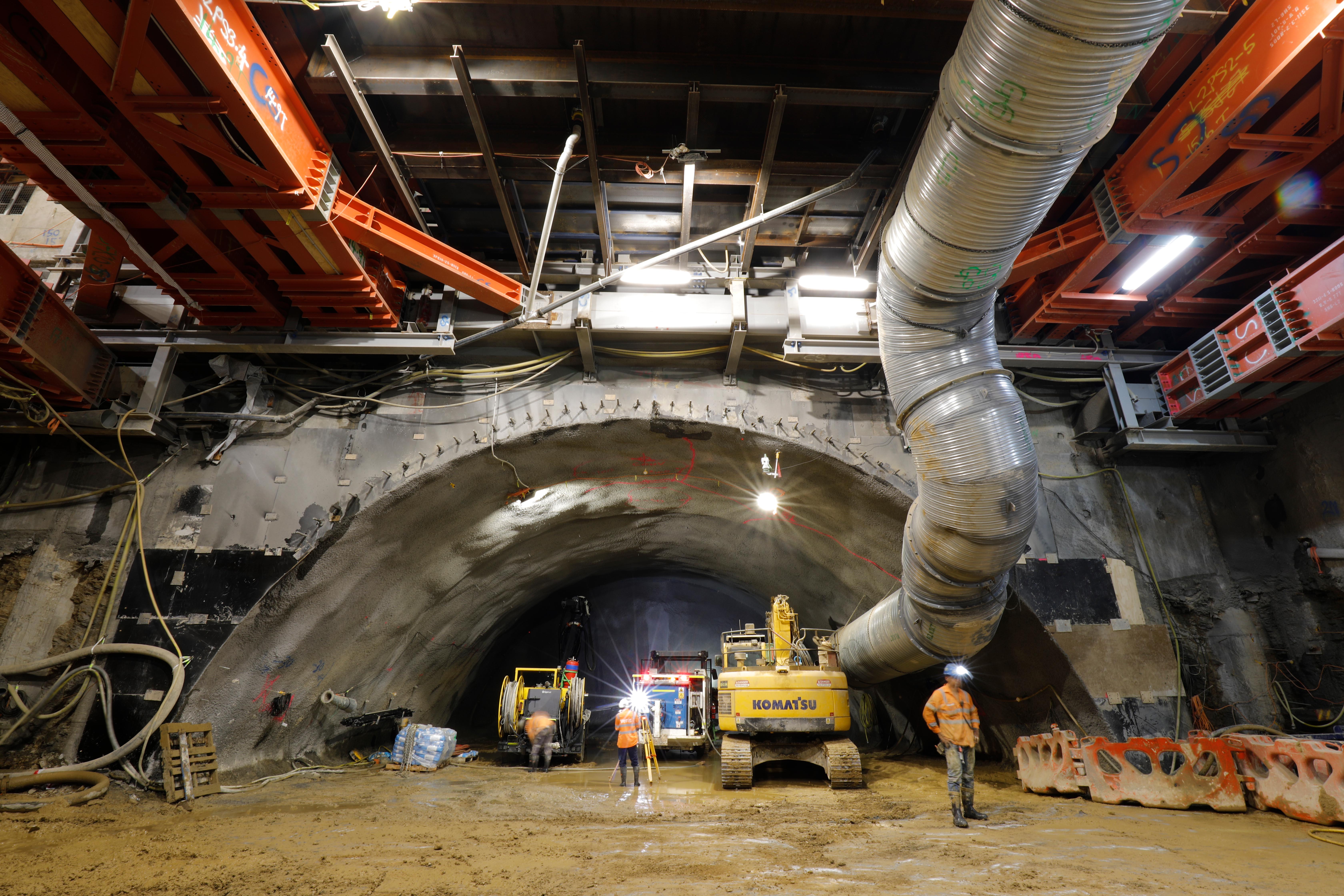 Creative program at City Square
In 2019, as part of the Metro Tunnel Creative Program, internationally renowned artist Pat Perry painted a mural on the rooftop of the acoustic shed at City Square.
The 90 metre by 20 metre design of a theatre troupe was inspired by archives viewed on a trip to the Princess Theatre.

To learn more about the mural, visit Creative Program at Town Hall Station.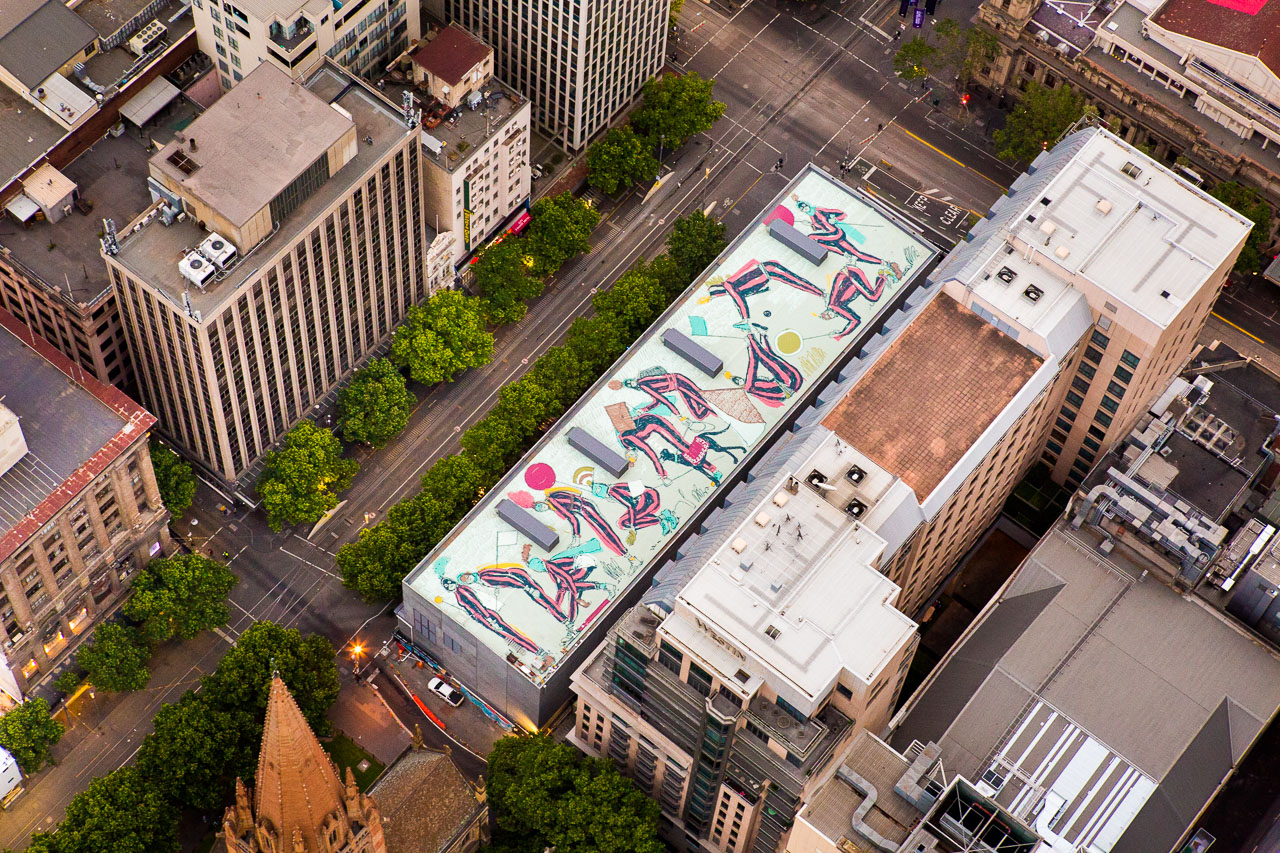 Brunetti Café relocated
Brunetti Café has closed its City Square store and moved to a new location at 250 Flinders Lane.
Removal of artwork
Removal of the Beyond the Ocean of Existence sculpture (corner of Flinders Lane and Swanston) and the Burke and Wills monument on Swanston Street took place in early 2017. Most of the artworks affected by the construction of station have been placed in storage in the short term until City of Melbourne confirms a new location for them.