Federation Square
Works are underway to build an entrance to Town Hall Station at Federation Square.
The entrance will improve access to this important civic space as well as Southbank, the Arts Centre, St Paul's Cathedral and other culturally significant landmarks.

Future station entrance at Federation Square
Current works
After demolition of the former Melbourne Visitors Centre, works are continuing to construct the future station entrance.

Works occurring at the site include:
Construction of an acoustic shed
Applying creative treatments to the hoarding
Tunnelling and shaft excavation
Shotcreting (spraying concrete)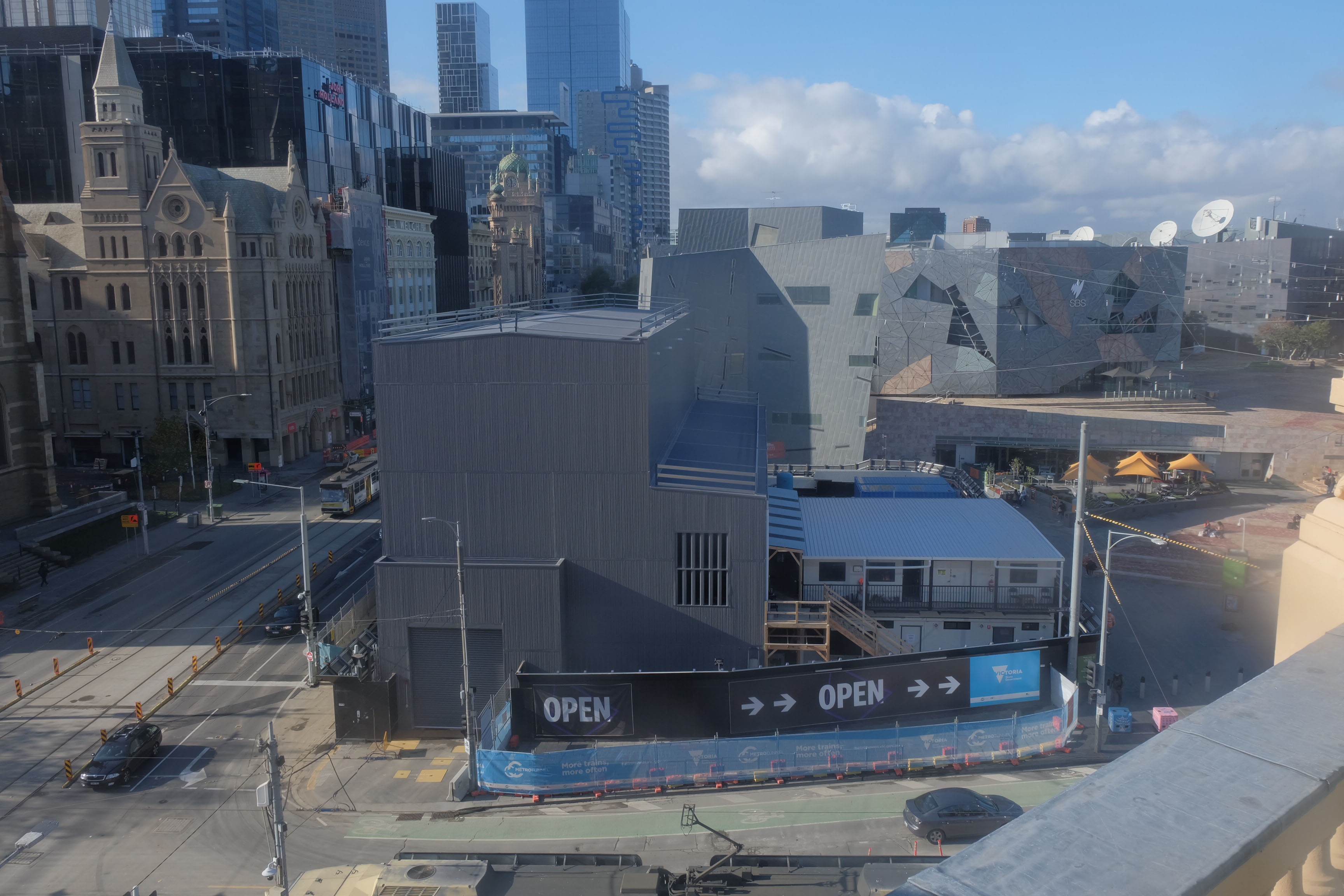 Long term traffic changes
The left-turn lane on Flinders Street closest to Federation Square is closed during construction
Motorists can expect peak time delays of up to 15 minutes when turning left from Flinders Street into St Kilda Road while the lane closure is in place
Public transport services won't be affected and cyclists will continue to have access to Swanston Street and St Kilda Road bike lanes
Access to properties and businesses will be maintained at all times.
Pedestrian changes
A full closure of the footpath along Flinders Street next to Federation Square will be in place during construction, with an alternative route provided through Federation Square
The existing kerb located on the Flinders Street northern footpath adjacent to Young and Jackson will be extended to accommodate additional pedestrian traffic
Signage and wayfinding will be installed around the hoarding to safely direct pedestrians.