Traffic changes around Domain
Changes have been made to allow for major construction of the Metro Tunnel and new Anzac Station.
Significant changes to pedestrian, cyclist, public transport and vehicle movements have been made and will remain in the area for several years.
Temporary works
Traffic light installation and safety improvement works will be commencing at the Park Street and Wells Street / Palmerston Crescent intersection from mid 2021.
Access will be maintained, with traffic controllers coordinating traffic in the area for the duration of work.
Ongoing works
Public transport
The former Domain Interchange is now closed and the replacement stop north of Park Street is active.
The former Bowen Crescent tram stop has been removed.
A new stop on Park Street replaces the stop previously located at the intersection of Kings Way and Park Street.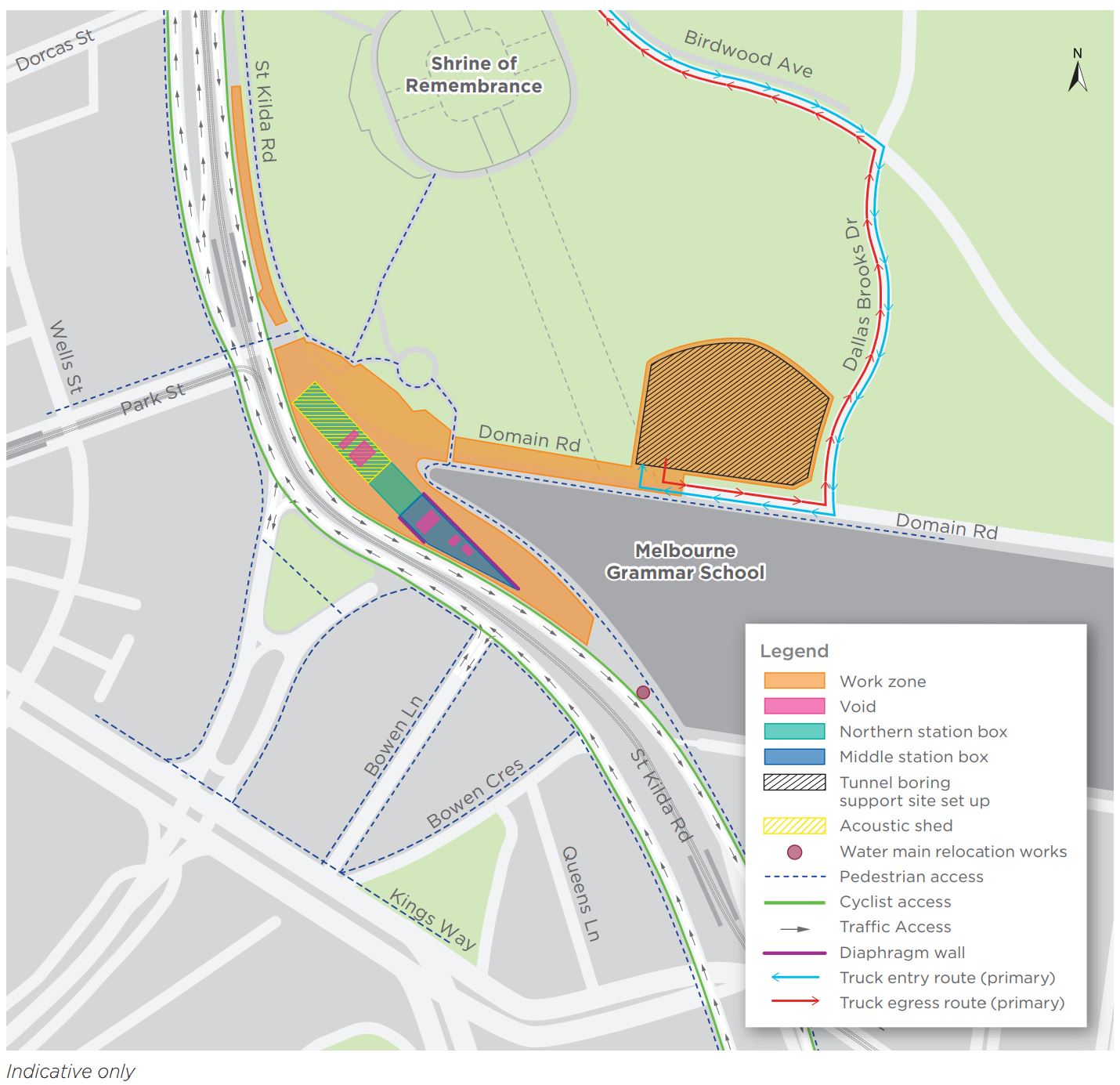 Major works completed in April 2018 and October 2019
Works to realign the traffic, tram and bicycle lanes took place on St Kilda Road in April 2018 and again in October 2019.
These changes were required to establish our St Kilda Road work site and to divert trams and other traffic around the Anzac Station construction site.