Western tunnel entrance construction plans
Building the western tunnel entrance
Building the western tunnel entrance will involve construction works on Childers Street to build a retaining wall that will support the embankment on the northern side of the rail corridor (east of Kensington Road), which is to be widened to accommodate the new Metro Tunnel tracks.
A decline structure will be built so trains can enter the new Metro Tunnel.
The tunnel entrance structure is proposed to be built via a 'cut and cover' method, which will see them excavated from the top down and the surface then reinstated over the top of the tunnels.
A construction support site on Hobsons Road and a tunnel boring machine (TBM) retrieval box will also be built to support tunnelling works.
It is not proposed that any construction activities for the Metro Tunnel Project will be undertaken in JJ Holland Park, other than potential upgrades to the shared use path.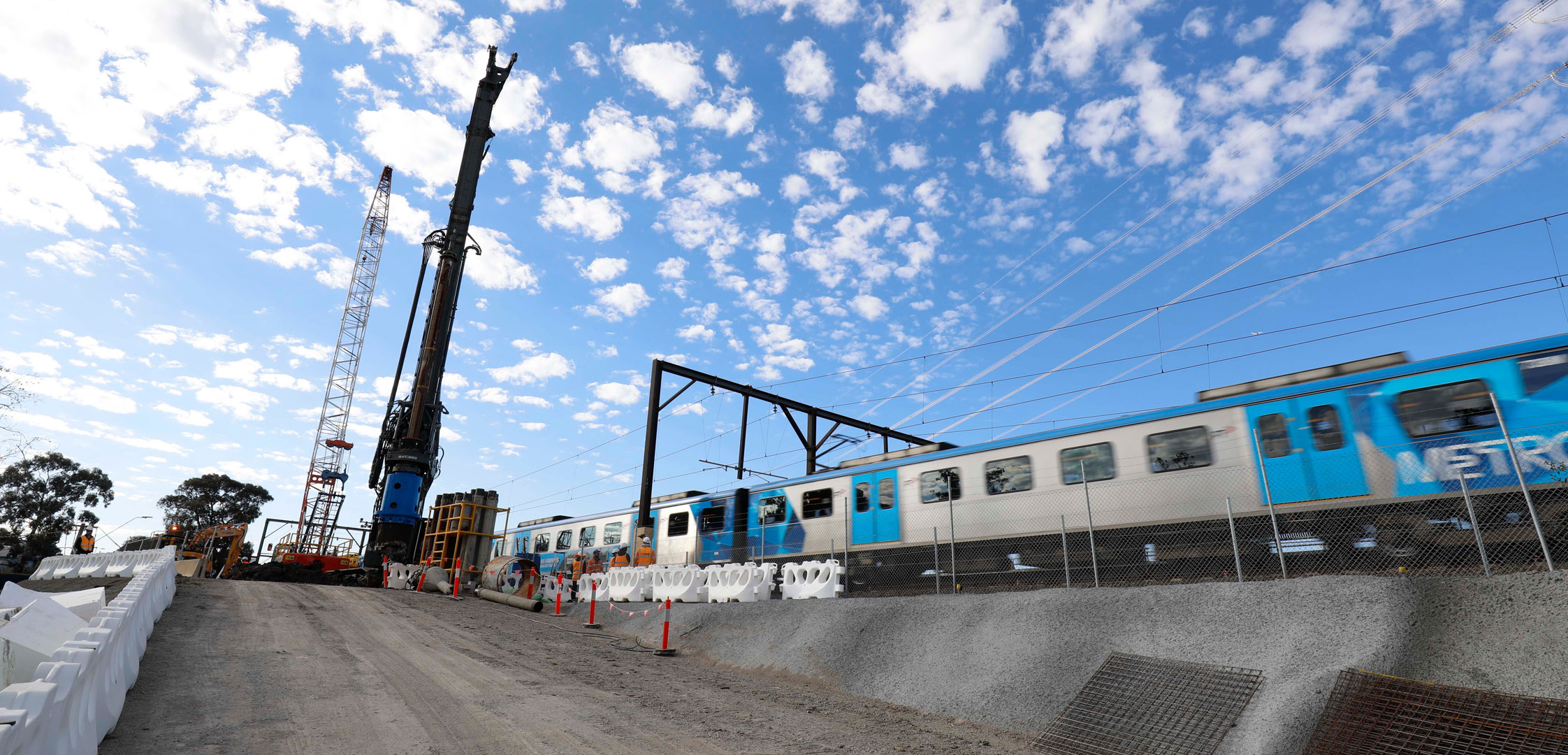 Current Works

What we are doing
Childers Street long term closure from 9 January 2019
Closure of car parking spaces on Childers Street.
Road closed to all through traffic except authorised vehicles from Kensington Road. Closure will remain in place until the completion of the western tunnel entrance.
Installation of temporary road barriers, site fencing and hoarding.
Removal of seven trees and callistemon hedge.
Site clearing and preparation.
For journey planning and service information please visit PTV website or call 1800 800 007.