Western tunnel entrance construction plans
Building the western tunnel entrance
Building the western tunnel entrance will involve construction works on Childers Street to build a retaining wall that will support the embankment on the northern side of the rail corridor (east of Kensington Road), which is to be widened to accommodate the new Metro Tunnel tracks.
A decline structure will be built so trains can enter the new Metro Tunnel.
The tunnel entrance structure is proposed to be built via a 'cut and cover' method, which will see them excavated from the top down and the surface then reinstated over the top of the tunnels.
A construction support site on Hobsons Road and a tunnel boring machine (TBM) retrieval box will also be built to support tunnelling works.
It is not proposed that any construction activities for the Metro Tunnel Project will be undertaken in JJ Holland Park, other than potential upgrades to the shared use path.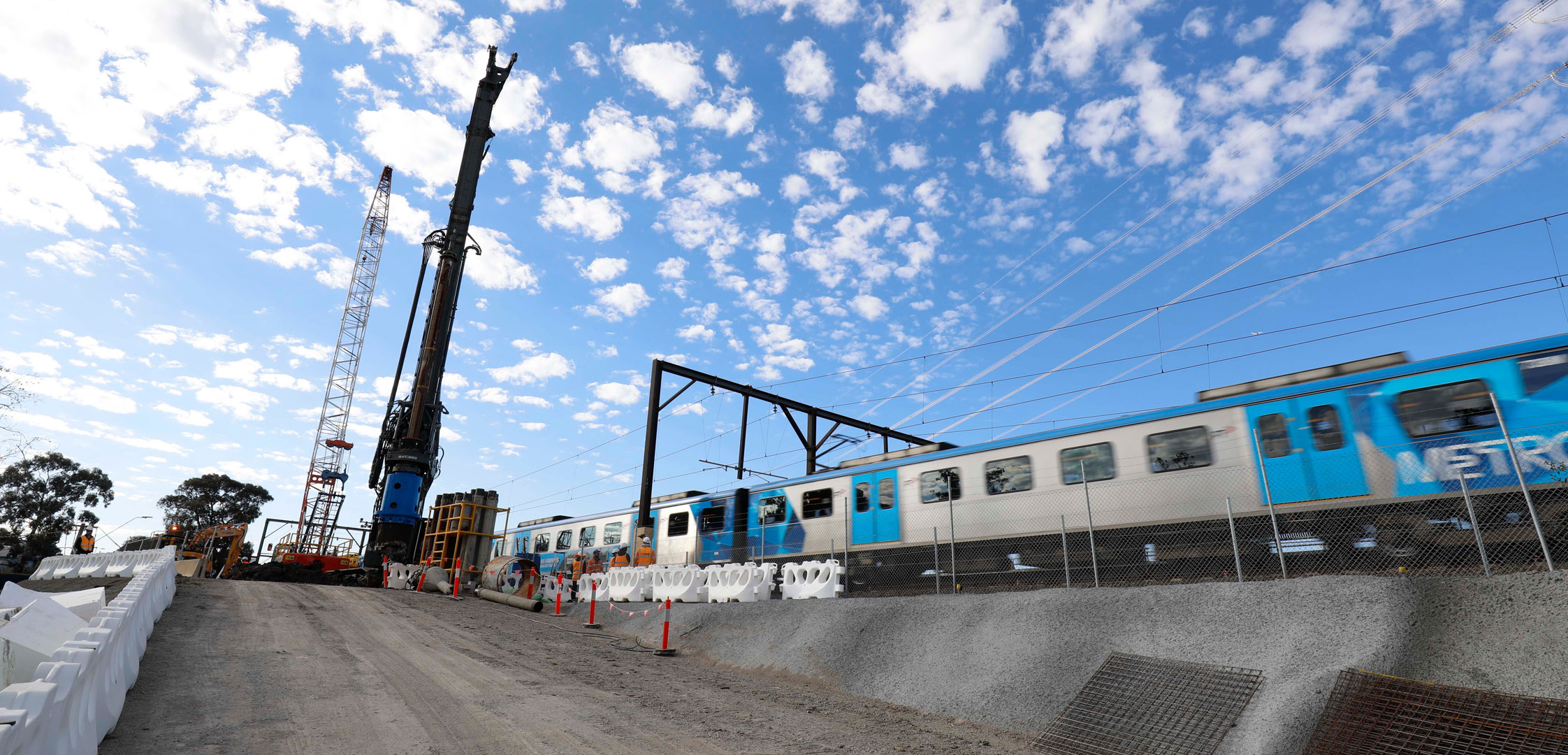 Construction Look Ahead For 2019
Current Works
What we are doing
Diaphragm wall (D-Wall) construction
Construction of two, 280-metre D-walls consisting of over 200 individual panels
Two large cranes excavating individual panels, up to 20 metres deep and one crane excavating rock and firmer soils at the bottom of the excavation
Use of the temporary bentonite plant in Hobsons Road to mix, pump and recycle bentonite while D-wall works take place
For more information about D-Wall construction, see our fact sheet
TBM retrieval shaft construction
Excavating the TBM retrieval shaft using excavators and trucks to remove the excavated material
Using excavator-mounted jackhammers periodically to break back sections of the tension piles within the shaft as they are exposed. Jackhammers will be used during the day only
Spraying concrete (shotcrete) to line the walls of the shaft
Installing steel supports (struts) inside the retrieval shaft to provide the structural frame for further excavation. Strutting will involve the use of trucks to transport the struts to site and a crane to lift them into place. Struts will then be removed as excavation progresses
Constructing a concrete base slab at the bottom of the excavated shaft.
See Kensington Precinct Works Notification for details of current works in Kensington.