Building the North Melbourne Electrical Substation
The North Melbourne electrical substation is an essential piece of infrastructure that will power the Metro Tunnel's twin nine-kilometre rail tunnels and the new Arden Station. It is located adjacent to the Moonee Ponds Creek, west of the Arden Station site.
Ongoing works
Following approval of the North Melbourne Electrical Substation Development Plan in early-2020, ongoing works at the substation site involves:
Intermittent service and site investigation works including non-destructive digging to locate underground services
Ongoing site investigations and monitoring activities including survey and soil sampling
Installing precast concrete panels and structural steel to build the substation's structure.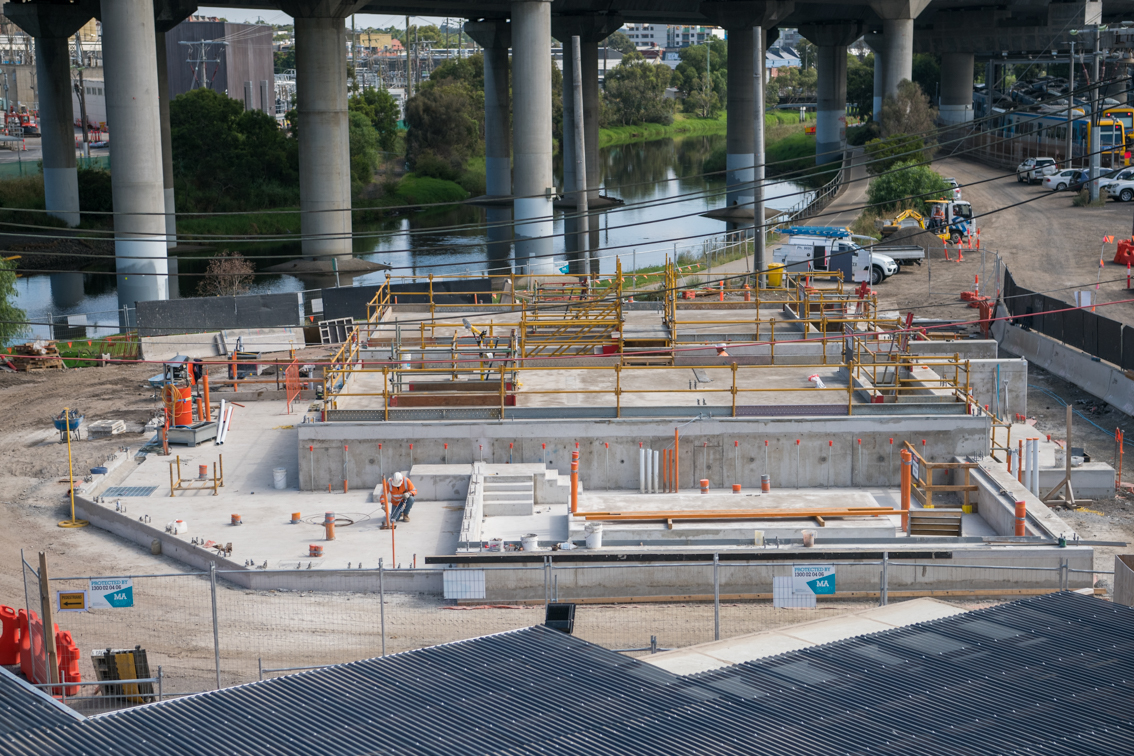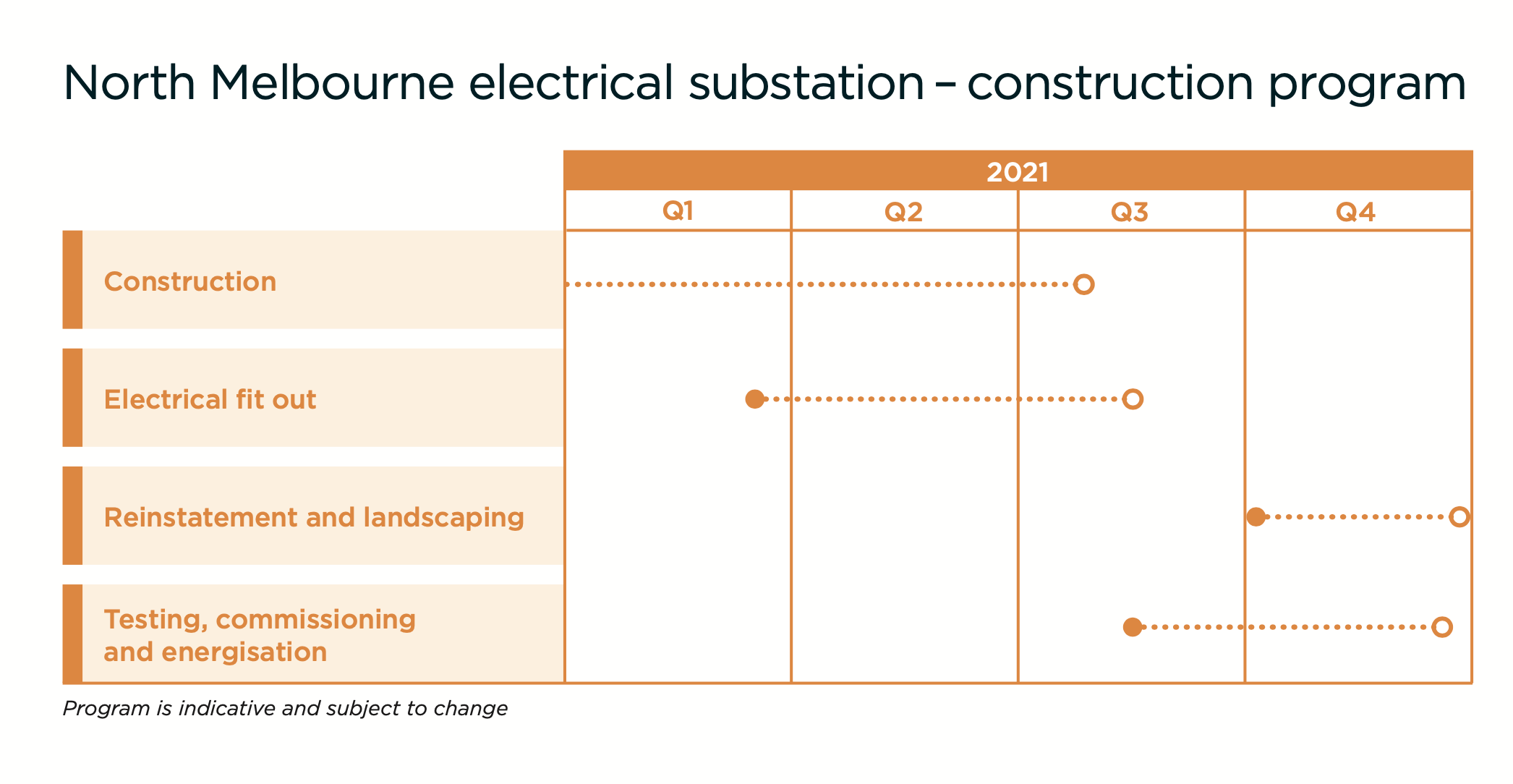 Managing construction impacts
Environmental Performance Requirements (EPRs) have been developed in consultation with key stakeholders throughout the Metro Tunnel's planning process to avoid, reduce or manage construction impacts in Arden. Find out more about managing construction impacts.
Normal construction hours
Work will take place 7am to 6pm, Monday to Friday and 7am to 1pm, Saturdays.
Certain activities may need to be undertaken out of hours. These will be notified to nearby stakeholders in advance of works commencing.
Managing traffic and transport
Short holds of traffic on the Moonee Ponds Creek Trail will be required intermittently while large construction vehicles travel along the narrow section of the existing access track near Arden Street. Traffic controllers will be in place to direct cyclists, pedestrians and construction vehicles.