Disruptions
Keeping the community safe - responding to coronavirus
Construction on large-scale public infrastructure projects is critical and is continuing with strict COVIDsafe Plans in place on all project sites across Victoria. Learn more.
Current restrictions are changing the way we communicate our project works and disruptions. To make sure you stay informed, subscribe to receive works updates by email.
Find out about transport changes, get travel tips to improve your journey, and learn about initiatives to keep Melbourne moving during construction of the Metro Tunnel.
Transport changes
Explore the current and planned transport changes to allow Metro Tunnel works.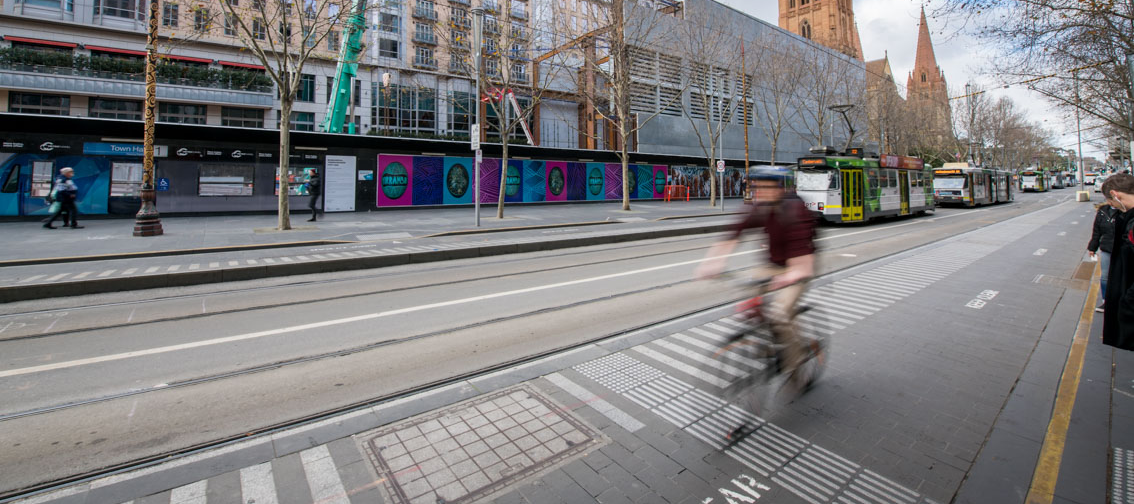 Travel advice
Impacted by transport changes? Explore some options that could save you time and improve your journey.
Travel advice for workplaces
Find out how we can help keep your workplace moving during Metro Tunnel constructions.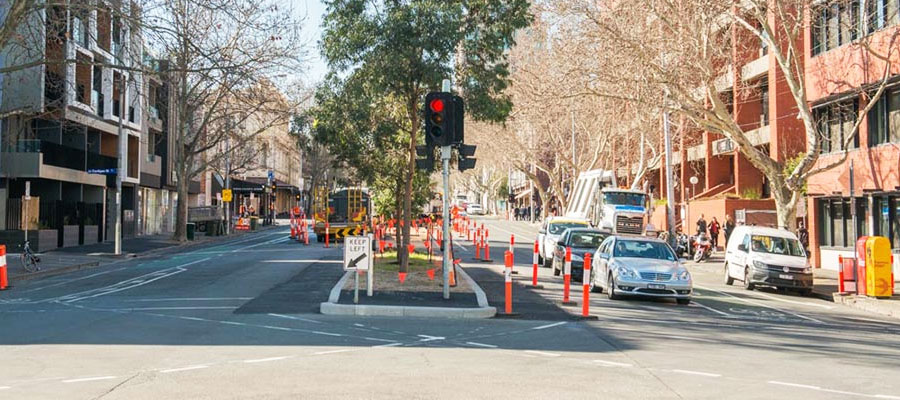 Network improvements
Learn about our initiatives delivered to improve the transport network during long-term road closures and lane reductions.
Cycling changes
Learn more about the changes to the bicycle network.