A'Beckett Street, Melbourne CBD
Long-term closure – from January 2017
Closed to road users between Swanston and Stewart streets until 2022.
Access to businesses and residential buildings will be maintained at all times, and traffic management will be in place as needed to safely guide motorists, pedestrians and cyclists around work areas.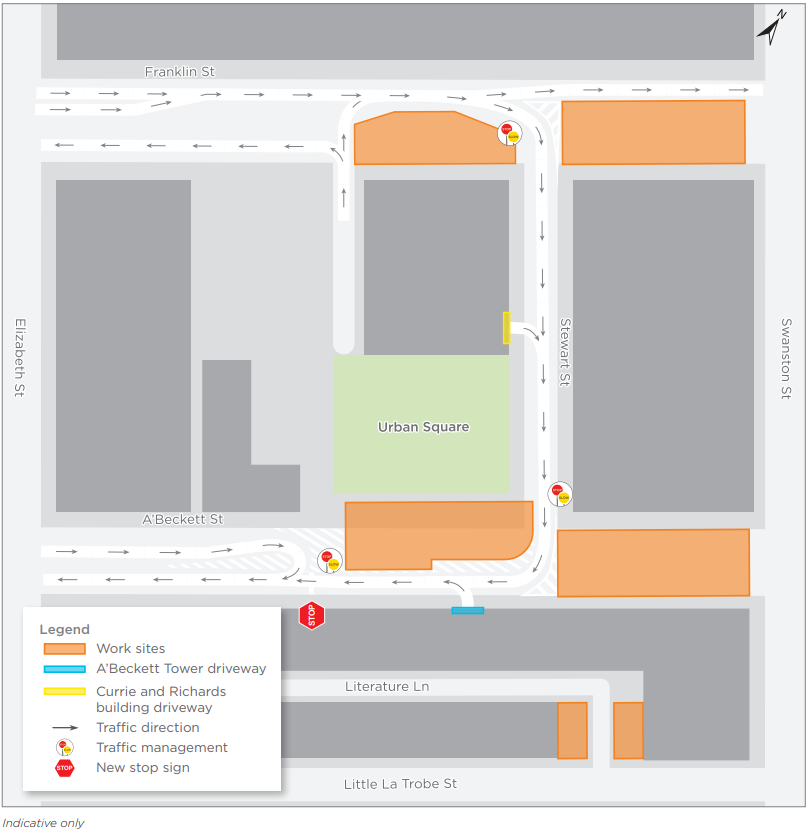 Motorists
A'Beckett Street is closed to motorists between Swanston and Stewart streets.
Pedestrians
Pedestrians have continued access to A'Beckett Street. Gantry walkways have been installed on both sides of the street, and a designated path has been installed.
At night, pedestrians can cross A'Beckett Street at the Stewart Street intersection to the southern footpath. This access will be closed during the day for pedestrian safety.
Pedestrians should be aware that trucks turn right from Swanston Street to access the A'Beckett Street shed. Traffic Controllers will be available to assist pedestrians when trucks require access.