Mernda Line, Epping to Mernda
Coronavirus and Victoria's Big Build
Work is continuing safely on the Metro Tunnel Project as part of Victoria's Big Build. The health and safety of our workforce and community remains our top priority. COVIDsafe Plans are in place on all project sites across Victoria. Learn more.
Temporary night time closures – September to December 2021
Out of hours works will continue intermittently on the Mernda Line from September to December to allow the Metro Tunnel Project to continue to conduct critical testing of High Capacity Signalling technology.
Night time closures will occur on the following dates:
Monday 30 August to Thursday 2 September
Monday 6 September to Thursday 9 September
Monday 13 September to Thursday 16 September
Monday 20 September to Thursday 23 September
Monday 4 October to Thursday 7 October
Monday 11 October to Thursday 14 October
Monday 25 October to Thursday 28 October
Monday 8 November to Thursday 11 November
Monday 15 November to Thursday 18 November
Monday 22 November to Thursday 25 November
Monday 29 November to Thursday 2 December.
Trains
Buses will replace trains from 9pm until the last train service on parts of the Mernda Line on various evenings between September and December 2021.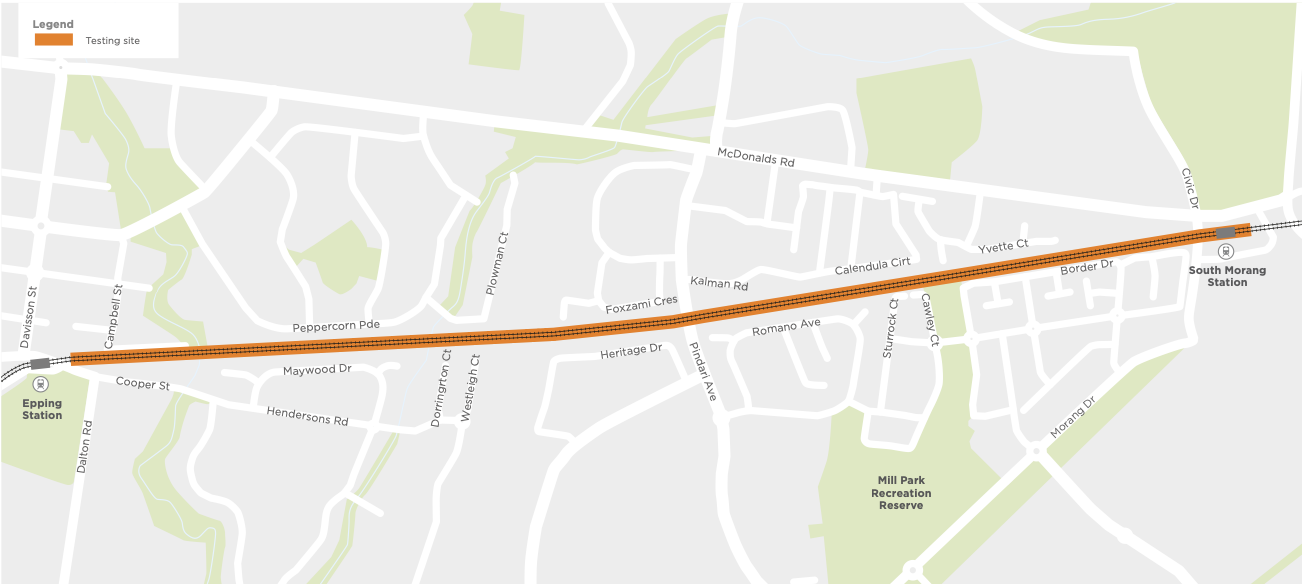 To plan your journey visit Public Transport Victoria.