Project alignment
The alignment for the Metro Tunnel has been refined as part of the planning and design process.
Refinements to the route have been made based on the findings of geotechnical and other site investigations, analysis of construction methods, and efforts to reduce potential impacts on existing properties.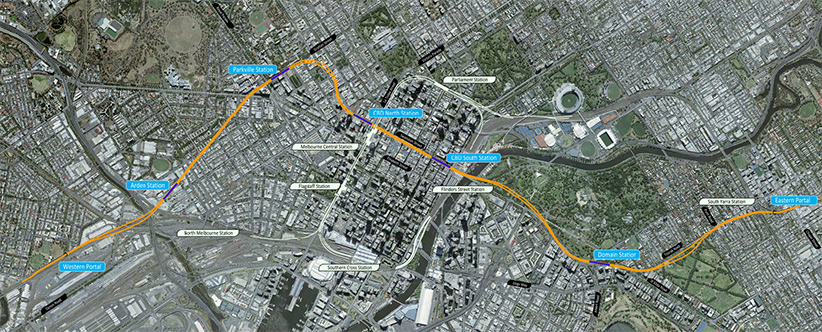 Download a map showing the current indicative alignment (PDF, 2.0 MB).
(Due to the size of this file, for best results download this file and then open with your PDF reading application.)
If you have any questions about this indicative alignment, please contact us.
Property acquisition along the alignment
We have focused on minimising the number of properties required and on reducing the level of disruption during construction.
We have directly contacted property owners and tenants whose properties will be needed for the Metro Tunnel. Wherever possible, face-to-face or telephone conversations were conducted and letters have been sent.
We will work closely, sensitively, and respectfully with all affected tenants and property owners throughout the acquisition process. We will also be engaging with people whose properties won't be required for the project, but will be affected by its construction.