West Footscray Station
To get the most out of the new underground rail line and the relief it will provide to crowding, we will be building a new platform and track at West Footscray. This will allow some Sunbury bound services to turn around.
This additional platform will enable trains to terminate and commence services at West Footscray Station. It is not anticipated that Metro trains will be stabled at the station.
The exact timing of these works is yet to be confirmed but they will happen sometime during the Metro Tunnel's major construction phase, from 2018 onwards.
Commuters and the local community will be given plenty of advance notice prior to the works starting.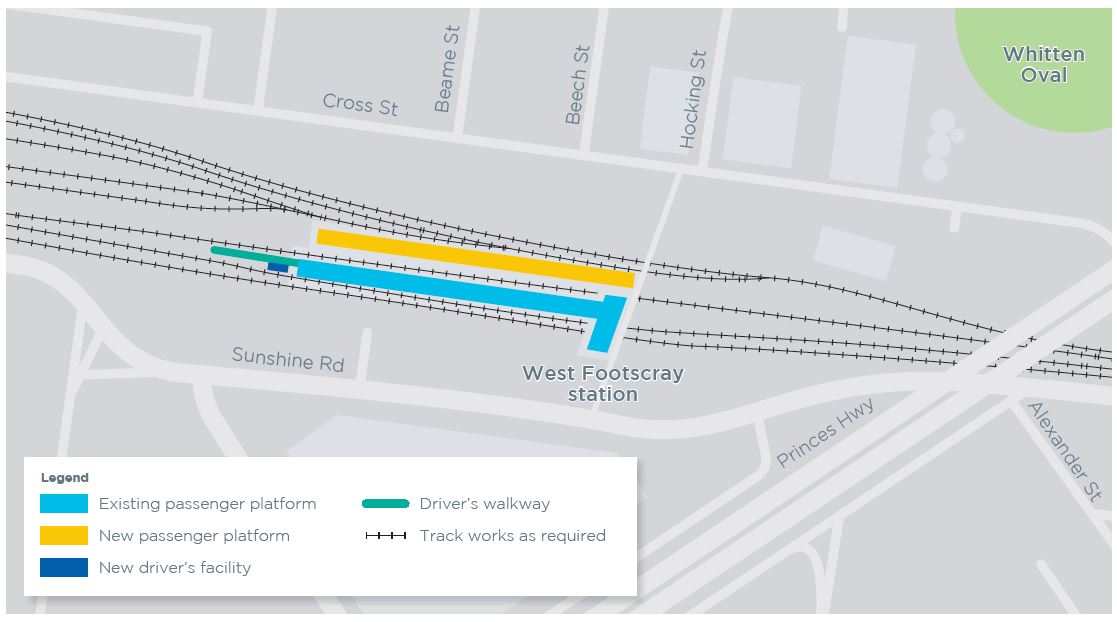 The additional platform and track to the north of the station (Cross Street side) will service city bound trains coming from Sunbury in the morning and afternoon peak periods. The existing platform one will be used for trains travelling from the city to terminate and commence services at West Footscray Station. This will assist trains to run on time and reduce delays.
Providing an additional platform and length of track for Sunbury line trains will also facilitate an increase in the number of services at West Footscray Station during the morning and afternoon peak.
Works at West Footscray Station involve realigning regional, suburban and freight tracks, construction of new tracks and turnouts (to enable trains to change direction), a new passenger platform and alterations to the existing station concourse. No works are required on private land.
Track and station work would likely be conducted in stages to limit disruption to commuters and the local community.